A wrongful death lawyer in Los Angeles can be there for you during one of the most difficult times that a person can go through. When someone you love suffers a wrongful death, everyone who cared about them suffers, too. These are the hardest cases. We know that when someone you love passes, you have so much weighing on your mind. Our attorneys can take care of your case so that you don't have to. Even a little piece of mind can be a great relief during this difficult time. In the article below, we'll discuss some ways that wrongful deaths happen that we've seen in the past as well as how we can help you now.
Our Wrongful Death Lawyer in Los Angeles
When someone you love passes away due to someone else's actions, the last thing you want to have to deal with is getting an attorney. With so many other things to do, it's normal to feel like you don't have time to get an attorney. That's why we make the process of hiring an attorney as easy as possible. You can schedule a free consultation with us. We're always glad to sit down with potential clients and talk about their cases. Then, we can figure out exactly how we can help you moving forward. We always recommend talking to a law firm as soon as possible, but it's completely understandable if you take your time.
Nothing can make up for the loss of a loved one. There's no amount of money that could ever be a substitute for someone that you love. The money can, however, help. Your loved one would want you to get as much compensation as you're entitled to. It can't bring them back, but it can help you in moving forward. There's no part of the grieving process that's even the slightest bit easy. Grieving with the compensation can be easier than grieving without it. To help you to move into the next phrase of your life in an easier fashion, our attorneys will help you get the compensation that you deserve.
Types of Wrongful Death
Wrongful deaths occur in many ways. Some of the most common are, of course, vehicular accidents. When those kinds of wrongful deaths occur, we have the lawyers who can help. Too many law firms so they have attorneys who handle "wrongful death cases" and then, when you hire them, you discover that they have attorneys who do all personal injury cases. They may not have much wrongful death experience if they have any experience at all. Then, you have to go up against attorneys for the other side who have plenty of wrongful death suit experience. That can put you at a serious disadvantage.
That's why it's so important to have attorneys on your side who know how wrongful death cases work. We have specialized wrongful death attorneys who exclusively work these cases. They don't do some personal injury cases, they work wrongful death. So, they know essentially everything there is to know about wrongful death cases. That way, when something happens in a wrongful death case, your attorneys will know how to react to it. Since we've been handling these cases for so long, we know what kinds of arguments are the most compelling. By that same token, we also know what kinds of arguments the other side will make. We can put that experience to work for you.
Wrongful Death through Malpractice
Malpractice cases are some of the most common wrongful death causes. For example, anesthesia malpractice may sound like something that doesn't happen anymore, but it absolutely does. These wrongful death cases occur when someone is put into anesthesia and then passes away. Typically, this is an anesthesiologist failing in their professional duties. We've seen this happen more often than you might think. We've helped many people to get the compensation they deserve after having gone through this kind of wrongful death.
Another kind of malpractice that people may not be so familiar with is Emergency Room malpractice. As you might imagine, stakes in the emergency room are high. Everything moves so quickly, the clock is ticking and decisions are made on the fly. However, when malpractice takes the life of a loved one in the emergency room, you deserve to be compensated for it. We've seen misdiagnoses, premature discharges, surgical errors and many other kinds of professional failings that lead to someone's passing. Should this happen to you, the LA Injury Group has the expertise to help you get what you deserve.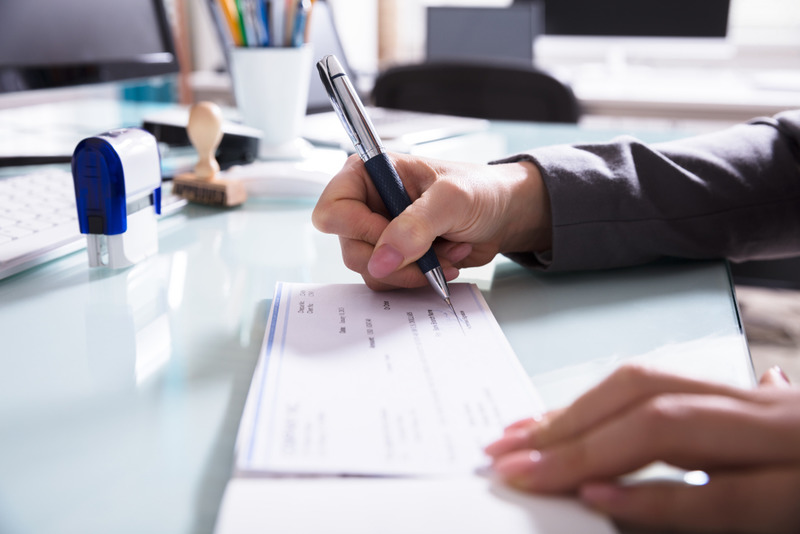 Wrongful Death Compensation
In this article, we've discussed "getting you the compensation you deserve for the wrongful death of a loved one." That means that we go about proving a case that someone else was at fault for the death of your loved one, and thus you deserve compensation. There are many factors that can go into this. We have lots of experience in putting together the most compelling case using these factors. We put it all together and then work towards getting you the right amount.
Medical and funeral costs are two of the most common types of compensation that we get for people who have had to suffer a wrongful death. After all, if not for the mistakes of someone else, your loved one wouldn't have passed, and thus there wouldn't have been a funeral. The same logic applies to the medical costs, as well. When someone else's negligence, malice or sheer incompetence leads to the injuries of a loved one (and their subsequent demise) then you deserve to be compensated for those costs.
Another factor that comes into play is how much money your loved one made and if you were financially dependent upon them. When you were counting on a loved one to continue making money for your life together, you should be compensated for it. You've lost a companionship that can't be replaced as well as their money going forward. Those are two critical factors that go into getting your due compensation. We argue the facts so that you can get the money that you deserve.
Just like other injury cases, wrongful death ones rarely go to court. Most of them are figured out at the negotiating table. That being said, it's best to have a law firm that has a reputation for being great in court like ours. This helps to keep the other side honest during negotiations. If they know that they're likely to go to court and lose a lot of money, they're a lot more open to giving out more compensation during the negotiation phase. Too often, we've seen people lose a loved one and then hire a law firm that doesn't have a reputation for being great in court. The insurance company simply waits them out, having no fear or even respect for that law firm of going to court. That doesn't happen with us.
That being said, most wrongful death cases are figured out in negotiation. That's one more area where our attorneys shine. We've helped so many folks to get the compensation they deserve at the negotiations table. We always make sure to stay in contact with our clients so that they know how the case is going and what the other side is offering. We believe the more informed our clients are, the better decisions they'll make for their lives.
When you're going through a wrongful death case, everything will feel more difficult. We specialize in helping people to get the right amount of compensation. This can make a difference in going forward in your life to a new start. For more information and to schedule a free consultation, give us a call at (818) 240-1800.