The LA Injury Group can help you when you're injured in a Lyft or Uber accident. Whether you are a passenger or driver, we have experience in dealing with car accident cases involving rideshare apps. For several years, our car accident attorney in Los Angeles team has helped clients to receive all of the compensation they're owed. Since rideshare apps have become more popular, our attorneys have assisted so may to receive their due compensation.
No Fees, Unless We Win
Get your free consultation and see how much your case is worth.
Car Accident Attorney in Los Angeles on Rise of Uber and Lyft
As rideshares become more popular, the potential for accidents increase. While Uber and Lyft are a safe way to get home after you've been partying, drivers for these apps have been involved in a number of accidents. The rise of Uber and Lyft in the southern California area has been meteoric, with no sign of stopping in sight. In the first quarter of 2018, Uber accounted for 65% of all of ride-hailing, while Lyft made up 24%. For comparison's sake, traditional taxis only made up 11%. These numbers are borne out nationwide, as well. The use of apps like Uber and Lyft has raised 63% in the last four years.
These services are popular for a reason: they're convenient. Fast and often less expensive than hailing a cab or driving yourself, they've become the choice of travel for many. However, they do have a downside. Many of rideshare drivers may not be the best drivers on the road, and to make ends meet, many have to push themselves to drive for hours and hours on end. This can lead to exhaustion, which can slow reaction time and decision making considerably. Even the best rideshare drivers can be in an accident, just like any other driver on the road.
Rideshare Accidents as a Pedestrian
If you were on the street and hit by an Uber or Lyft driver, there are steps you can take to make sure you receive as much compensation as possible for the injury. Provided you were not at fault for the accident (which is likely, on account of you being a passenger) then we encourage you to reach out to us for a free consultation. From there, we can help you to decide the best course of action for you. It may be prudent to file a claim under the company's liability coverage or to file a lawsuit. No matter what, we can help to figure out the right thing to do.
Know Your Rights
Remember: in California, pedestrians have the right of way. Never sign something from an insurance company adjuster or other employee without letting attorneys see it first. We can let you know how much your claim will be worth, so that you can get everything that you deserve. As in all accidents, the best course of action is to get medical attention immediately following an accident. Even if you have just the slightest discomfort, seeking medical attention quickly can help to head off any potentially worse problems. We have a team of trusted medical professionals who work on contingency.
Call (818) 240-1800 for a free consultation
Rideshare Accidents as a Driver
If you are driving a vehicle and are involved in a crash with a rideshare driver, we can walk you through the process to make sure that you receive as much compensation as possible. As long as you were not at fault, we can make sure that you receive your due compensation. Here, our experience as car accident attorneys comes in very handy. While rideshares are fairly new, car accident cases in the Los Angeles area are not. Over the years, we've helped so many, from the initial consultation through them receiving the right compensation.
As with any other personal injury case, the initial investigation is so critically important. From the moment you contact us, we'll put our top notch investigators on the case. There, they'll figure out exactly what happened and who was truly at fault. Then, we'll be able to use that to build the most compelling case for you. Armed with the truth, we can help you to get the proper settlement.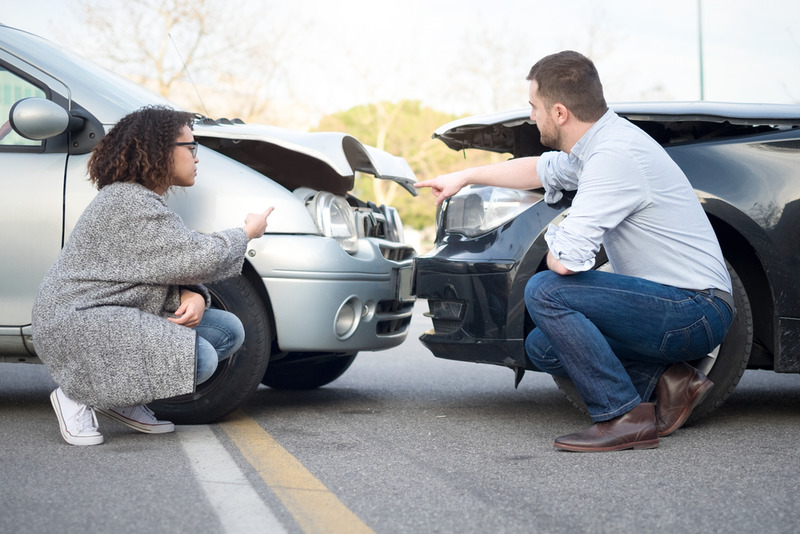 Rideshare Accidents as a Lyft / Uber Passenger
If you are in a Lyft or Uber and your driver is involved in an accident, the LA Injury Group can assist you. It's important to note that in cases such as this, the LA Injury Group can find out which parties are responsible, and then help you to receive compensation from each of them. For example, if you're in a rideshare and you're struck by another vehicle, we'll make sure you get your proper compensation. It could be the fault of your rideshare driver, in which case we'll build you a compelling case. Then, we'll negotiate till you get your settlement or even take it to court if necessary.
It's Not Always the Driver's Fault
However, your rideshare driver might be blameless. The accident and your resultant injuries may be entirely the fault of whoever crashed into your rideshare vehicle. If that's what our exhaustive investigation finds, then we'll make sure that you get the most compensation from them, as well. As you might have noticed from reading this, car accident injury cases involving rideshares can be very complex. To make sure that you get the right compensation from the right people, it's imperative to reach out to our attorneys as soon as you can.
There are some actions we recommend to people who passengers in a rideshare during an accident. Obviously, the first thing you want to do is make sure that you're OK. Once you've ascertained that you are all right, get medical help. After you've completed that, we strongly recommend you download the information from your rideshare trip. Alternately, you may instead want to take a screenshot. This information can prove invaluable, as it will contain everything about your trip, the driver, their vehicle and more.
You'll also want to make sure that you request the driver's information from their rideshare app. This information is carefully monitored, often more than people may realize. For example, Uber monitors quite a bit about their drivers: how fast the vehicle goes, how well it brakes, and essentially everything about their drivers. You deserve to have this information should you be in an accident.
Rideshare Accidents as a Rideshare Driver
If you are driving for Lyft or Uber and are in an accident, we may be able to help you receive your compensation. If the accident wasn't your fault, we can walk you through the process so that you receive all that you're entitled to. As in all types of rideshare accidents, we complete a thorough investigation to find out exactly who was at fault for your accident.
On, or Off the Clock
When you're driving for Uber or Lyft and are in an accident, it's important to note where you are in the rideshare process when the accident occurs. This matters a great deal in terms of the insurance. For example, if you're not on the app / offline, then you're on your insurance. Should you have gone online with the app, then you are on Uber's insurance. However, it's far less insurance coverage than once you've accepted the trip. This is a critical distinction. Should you have any questions, don't hesitate to reach out to us.
Rideshare apps like Uber and Lyft are meant to make life more convenient, for drivers and passengers. All too often however, they lead to accidents. Should you be in an accident whether you were a driver, passenger or pedestrian, here at the LA Injury Group, we can help you through the process. We can help you to receive medical help and so much more. To schedule a free consultation with one of our experienced attorneys, simply give us a call at (818) 240-1800. We'll sit down with you, and figure out how we can best help you.