Around 150 people succumb to traumatic brain injury (TBI) every day in the United States. Every year, TBIs impart a considerable volume of fatalities and cases of lasting disability due to accidents. These unforeseen incidents may happen on the road, in the workplace, or everywhere. If you or a loved one met an accident resulting in traumatic brain injury, it is better to consult a dependable LA traumatic brain injury lawyer to help you recover damages.
What is a Traumatic Brain Injury?
Traumatic brain injury occurs due to a whack, impact, or shock to the head. It is also caused by a penetrating head injury that inhibits the normal functioning of the brain. 
It is worth noting that not all bumps or bang to your head cause TBI. The seriousness of the condition may vary from "mild" to "severe." When we say "mild," it pertains to a short change in your mental state or consciousness. "Severe," on the other hand, refers to a lengthy period of lethargy or memory lapse following the injury.
Most people who experienced traumatic brain injury will file a claim to recover damages especially when it comes to financial terms. You need a trustworthy LA traumatic brain injury attorney by your side to help secure the compensation you rightfully deserve. 
5 Most Common Causes of Brain Injury in California
The typical cause of a traumatic brain injury is head trauma. In order to receive compensation, you need to prove that your TBI is the result of a dreadful accident. Insurance companies usually offer less than what you truly deserve. That is why hiring LA traumatic brain injury lawyer will help you recover your damages to the fullest. The head injury itself has many causes which include the following: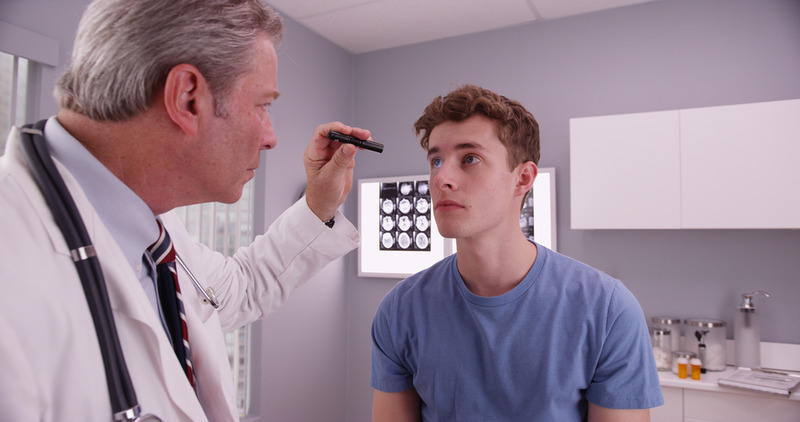 Motor Vehicle Accidents 
Motor vehicle accidents are the most common cause of traumatic brain injury. The road is where the accident usually manifests affecting both motorists, passengers, and pedestrians. Most of the time, drivers are to blame because they do not observe traffic rules. They are either over speeding, sleepy or driving under the influence of alcohol. In that condition, many innocent people will suffer as well when involved in the accident.  
Medical Malpractice 
The purpose of going to a doctor or hospital is to get treatment for illness. However, medical malpractice can occur when the doctor made a wrong diagnose. This negligence also involves the wrong medication or dosage administration. It pertains to improper monitoring of a patient or unintentional withdrawal of oxygen during the medical procedure. 
Physical Assault or Violence
Physical assault or violence is another cause of traumatic brain injury. A person may use a gun or sharp objects such as knives to hurt or kill someone else intentionally. However, weapons are not the only means of causing traumatic brain injury. Shaking a baby badly or those who experience domestic violence may also suffer a traumatic brain injury. 
Slip and Falls
Slip and falls usually occur in the workplace and is also known as premises liability accidents. People who work in the warehouse and elders are most vulnerable to this cause of traumatic brain injury. Wet and slippery surfaces and cluttered pathways are the main reasons for this accident. 
Sports Injuries
Traumatic brain injury is also likely to occur in boxing, football, hockey, and other contact sports. It is important that athletes in these sports, wear proper gear to help protect their heads from any blow or knocks.
Kinds of Traumatic Brain Injuries
Traumatic brain injuries come in three kinds. These are Blast, Penetrating Head Injury, and  Closed Head Injury. 
Blast Injury
This is an injury to the head caused by an indirect shock from a pressure wave due to an explosion. The blast itself results in a wave that occurs where the blowup happened and proceeds outwards. The impact of the blast on the victim depends on many factors such as:
The distance of the victim from the blast

Exposure to the blast is either in an open or shut premises

Force and type of the blast
Penetrating Head Injury
The penetrating head injury associates a fracture or a crack in the skull. The head may have banged the ground or knocked by a hard object. 
Closed Head Injury 
In closed head injury, the skull stays unscathed. However, it is significantly serious and may lead to concussion, pressure on the brain, bleeding of the brain, or other trauma. Common causes include vehicular accidents, falls, and hard-hitting force. 
3 Symptoms of Traumatic Brain Injury
The projections for most brain injury victims might be hopeful, however, not all are the same. There are some cases where it takes longer for victims to recuperate while others do not totally recover at all despite long periods. TBI consists of different kinds of symptoms such as Emotional, Cognitive, and Physical. 
Emotional Symptoms
Some victims may experience sudden and tumultuous emotions but come around it fast. They may also feel mood swings in which they feel happy, sad, or angry one at a time. This is usually known as emotional lability which includes:
Cognitive Symptoms
This symptom involves agitations of attention, recollection, and responsible functioning of the brain. As a victim may find yourself suffering the following:
Forgetfulness

Brief memory loss

Uncertainty

Absent-mindedness
Physical Symptoms
Many people who experience physical symptoms of TBI can recover. However, there are still a few apparent signs of the injury's occurrence. Usually, there are physical problems that are present which are not that obvious but somehow have a genuine effect on everyday life. These are:
Lightheadedness

Loss of Sight

Cloudy eyesight

Neuralgia
Contact the Right LA Traumatic Brain Injury Lawyer
Whenever you need legal help with your traumatic brain injury, the LA Injury Law Group will be there for you. Our team of LA traumatic brain injury lawyers has the knowledge and expertise to handle your case.
Talk to us for a free case evaluation. We will help you win your damages. Dial (818) 240-1800 today.