You sure are still lucky even if a rideshare accident left you with only minor injuries. However, not so many are fortunate who suffered severe injuries that caused lasting disabilities or even death. Having sustained slight injuries, such as scratches or wounds doesn't mean you no longer need immediate medical attention. If you experienced any Uber accident in LA, whether you're a passenger or driver of another vehicle, it's important to speak with a top 2021 Uber accident lawyer in LA.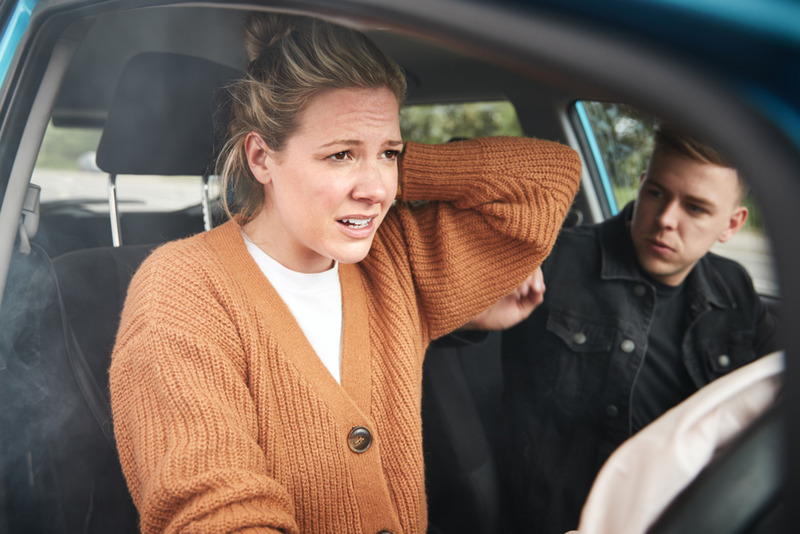 What to Do If You are a Victim of Uber Accident in LA
Uber rideshare accidents are prevalent in LA. If you are a victim, it's important that you handle the situation whether you are a passenger, driver of the Uber vehicle, or of another vehicle. Here are the things that you need to do, should you become involved in an Uber accident:
Analyze the Situation and Call for Medical Help
Of course, the first thing that you should do is to obtain medical attention for injured victims, including yourself. You may call 911 to provide necessary medical treatment. Vehicle accidents can leave you wounded and shaky, but try to keep calm so you can still think clearly. Maybe you don't have cuts, scratches, or don't feel anything unusual, it's still important to have yourself examined by medical staff for any post-accident injuries. 
Contact the Police Authorities
You have to contact the police authorities to report the incident. Provide factual details only and not based on your opinions when talking to them. Do the same when speaking with other people involved in the incident. 
Put the Accident on Record
Gathering pieces of evidence is crucial should you consider filing for a claim. You need something to prove what caused your injuries. Take pictures and videos, if possible, that will serve as evidence once you filed for a claim with the help of a top 2021 Uber accident lawyer in LA. 
Filing a Claim for Injuries Caused by Uber Accident 
The injuries you suffered due to an Uber accident will get you the compensation needed to cover your medical bills, lost wages, and other out-of-the-pocket expenses. In case another driver's negligence caused the accident, it's possible to file a claim with his insurance company. However, when it's your Uber driver's fault, you may seek compensation from him or from Uber. This is a complicated process that's why it's necessary to have a top 2021 Uber accident lawyer in LA to help you handle the case.
Regardless of whose fault it was that caused the accident, as a passenger, you have the exemption. However, if you are anyhow liable for the accident, your compensation has the tendency to decrease according to how your reckless behavior caused the incident. 
After the accident, it's important to seek medical treatment even if you think you're alright. Your adrenaline might have to do something with what you feel during the accident. You may not feel it now but you might in the coming days. It's necessary that you undergo a medical examination to check if you have internal injuries that only medical specialists can determine.
Understanding Uber's Insurance Manifesto
It's possible that Uber will return your fare for your trip if you notify them about the accident. You can leave a comment and submit a feedback report. As soon as they received your notification, they will get back to you to confirm the details. The process can be simple if you didn't sustain any injuries. But if you suffered injuries, it would be best to consult a top 2021 Uber accident lawyer in LA to protect your rights.
Nevertheless, you need to understand Uber's insurance system. Uber drivers should own a personal auto insurance policy that enables them to drive for the company. Even if the company can provide it, the policy differs based on the driver's status. 
If the Uber driver has the app on while waiting for a customer, his coverage for liability damage reaches up to $50,000. Once he has a passenger and reaches the destination, the policy raises to $1M which also stretches to you as a passenger. 
The ridesharing company provides their drivers with this kind of policy because personal car insurance coverage doesn't honor claims that transpired during commercial or paid driving. Uber emphasized that its drivers were private contractors and the ridesharing company wasn't accountable for any of their actions. 
What You Can Recover in an Uber Accident
A top 2021 Uber accident lawyer in LA can make a big difference in your claim. As an injured victim, you'll be able to recover the following damages. 
Past and future medical treatment costs

Previous and future pain and suffering which can include disability

Lost earnings, and 

Loss of future salaries  
Talk to a Top 2021Uber Accident Lawyer in LA
Rideshare services such as Uber are usually able to avoid liability for rideshare accidents. You need someone dependable to protect your rights and help pursue your claim. LA Injury Group has a team of top 2021 Uber accident lawyers in LA who will fight for you and make sure that you get a fair settlement. Call our hotline number (818) 240-1800 for a free case evaluation. Together, we will win your case.