A car accident is one of the most terrifying experiences that a person could go through in their lifetime. One moment you're driving your vehicle, and the next you're completely out of control, quite literally hanging on for dear life. Should you be in any kind of car accident, our attorneys can help. A Glendale car accident attorney from our firm can help you in a multitude of ways, all leading towards the same goal: making sure that you get as much compensation as possible for your injuries.
Quick Action
There's never a moment to lose in a car accident case. From the moment you contact us, we start work on your case. That manifests itself in many ways. First off, we make sure that you get the right medical care for your needs. Over the years, we've formed relationships with medical care providers who work on contingency, just like we do. That means that you can get treatment without worrying about how you're going to pay. Even if you have great health insurance, that doesn't mean that you have the money lying around to deal with everything that can happen after a car accident.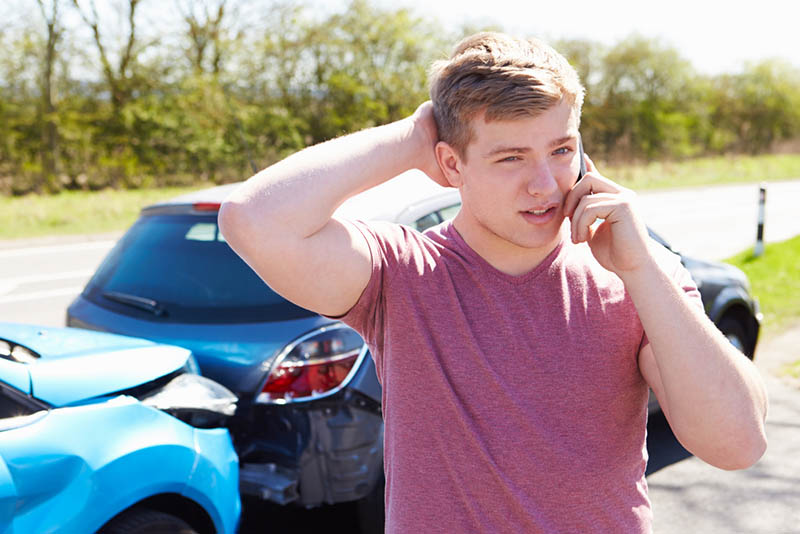 We can make sure that you get the treatment you need. Of course, while you're getting your medical treatment, we're hard at work. We start working on your case the moment your free consultation ends. That means we go right into the field, to the scene of the accident to begin the investigation. Eyewitnesses can be critical to your case, but they often don't stick around for long. That's why we make sure to get statements and depositions in a hurry.
This evidence can make your case all that much more compelling. While the other side does everything they can to claim that the accident was your fault and that you're culpable for what happened, we can gather and then represent the evidence of what really happened. Our trained, professional investigators know what to look for and how to get it. We see it as one more way that we can help our clients.
"Whatever It Takes"
That's one of those cliche phrases that really means something. Here at the LA Injury Group, we really do whatever it takes to help you to receive as much compensation as possible. However, a big part of doing "whatever it takes" to win is knowing what "it" is. That's where our experience comes in. our trained, expert attorneys have been doing this for a long time. They know how to present a case that helps you to get everything that you deserve.
That means using our resources where necessary. For example, if you're in a car accident, we often call in a professional accident reconstructionist. This is a true professional with whom we've previously worked. They have been there for so many of our clients as they received the money that they deserved. This isn't the kind of service (or indeed, the quality of professional) that any law firm can provide for their clients. It's one more way that we're able to use our success and our track record on behalf of our clients.
Attorneys Who Know what to Look For
A major part of what our attorneys do is go through the police and medical records. From there, we can help put together a case that works for you. We know exactly what to zero in on. Moreover, we can tell it to you straight about your case. We've been through these many times in the past. So, odds are we've seen a case like yours before. Yes, every case is different, but we have a good idea in mind as to what your case can be worth. We don't stop until we get that amount for you.
We also know how to deal with insurance companies. There's so much that the insurance company won't tell you about your case. They might say that you don't need a lawyer or some other nonsense. The truth is that they don't want you to get a lawyer because a lawyer could point out to you all of the ways that the insurance company tries to take advantage of you. When you sign with us, all of that stops.
See, when you have the LA Injury Group by your side, you don't have to worry about the insurance company anymore. Instead, you can leave that to us. They have to deal with us instead of going to you. The insurance companies are right to fear us, as our track record speaks for itself. Moreover, they know that they have to negotiate fairly with us, too. If they don't, then they run the very real risk of us taking them to court. While a majority of our cases never make it that far, we're always glad to go to court when we have to. Of course, as the insurance companies know that they can lose a lot more money if they push it that far, they're very often quite glad to settle long ahead of entering a courtroom.
A Glendale Car Accident Attorney from LA Injury Group
Whoever is responsible for your car accident, we'll do everything we can to hold them accountable. That could be the other driver, it could be whoever maintained the road, or it could even be the manufacturer or the dealer of the vehicle. Often, when there's a car accident, more than one party is to blame. We make sure that our clients get as much compensation as possible from the truly responsible parties.
Recovering from a car accident isn't easy for anyone. Should you have to go through this process, reach out to us. Instead of worrying about your case, you can have the peace of mind that comes from knowing that the real pros have your back. You can reach out to us for a free consultation at (818) 240-1800. We'll get back to you within 24 hours.