The role of a personal injury lawyer - Personal injury describes any harm that has been occasioned upon a person physically, mentally, or emotionally due to the wrongdoing or negligence of another person, entity, or group of people. If such harm has befallen you, it is expected that the events may shake you. This is because harm may far exceed your expectations, resulting in a period of shock and confusion.
It should be noted that such accidents or harm can happen anytime, and we certainly cannot predict their outcome. Whether it is a truck, bike, car, or any other accident, the accidents leave their victims with significant injuries. Treating these major injuries results in substantial financial expenses. The expenses are often not planned.
With the inconveniences of such accidents, you may want to be compensated for the medical bills, lost wages, and any other expenses surrounding such accidents. With this in mind, you should engage the services professionals who will help you get compensation. Among these professionals are personal injury lawyers. Personal injury lawyers are critical in ensuring you are compensated and would help you navigate the otherwise complex legal process around filing a personal injury claim.
In this blog post, we will discuss the role of personal injury lawyers and why engaging their services as soon as possible after you have been involved in an accident is crucial.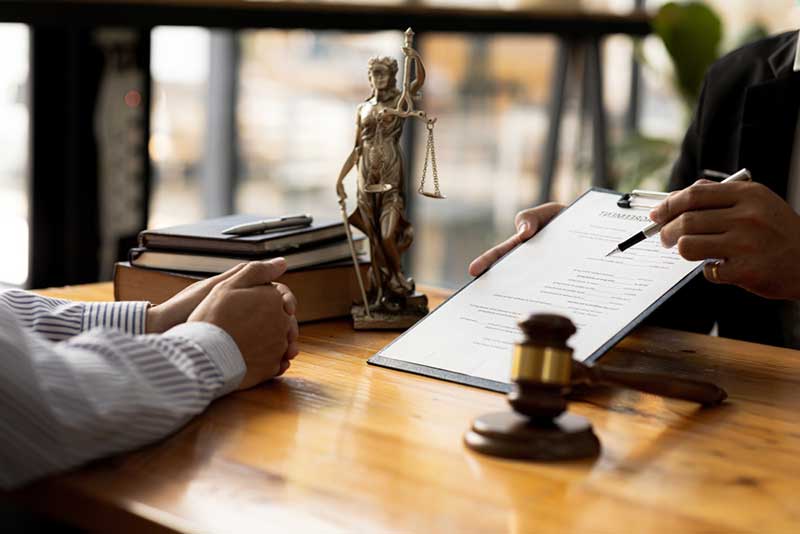 The Role of a Personal Injury Lawyer: Experience and Expertise
The most significant role of Personal Injury Lawyers is to provide the expertise and technical know-how in dealing with personal injury claims. With their knowledge, they look into a negligence case and assess it to decide whether your case is merited. If your case is not merited or does not stand a chance in Court, they shall advise you not to file a personal injury case. To make such a decision, they shall assess the case's strengths and weaknesses to develop a winning strategy.
As they understand the legal system, they can give proper advice as they quickly deal with any complexity that could arise. By engaging them, you can tap into their wealth of experience and expertise in a manner that is likely to ensure that your personal injury claim is successful.
They Explain the Legal Process
A personal injury lawyer's first and most prominent role following a personal injury case is explaining the process to be followed to their clients. After listening to your case, they shall be able to understand your situation and explain to you the legal process and what to expect in your case.
They Investigate Your Case and Gather Evidence in Support of Your Case
The success of any personal injury claim lies heavily on the amount of evidence that can be adduced in support of the personal injury case. Getting evidence can be a gruesome, challenging process that can be time-consuming and tedious. As a victim of an accident, you may not have the time or the capacity to move around searching for evidence. With this realization, you may eventually decide to look for the services of someone else.
When you engage the services of an experienced Personal Injury attorney with vast experience in personal injury litigation or the personal injury law field, they shall play the critical role of piecing together the evidence. The required evidence shall include events before, during, and after the accident. The evidence required shall also include medical records as well as police reports. It shall be easier for you to get the medical reports as you shall speak to the medical officers who attended to you. However, getting police reports is seldom an easy process. The reason for the difficulty is that there could be bureaucracies that may delay the process. Therefore, you must have personal injury lawyers to expedite the process.
The personal injury lawyers shall also investigate the accident to understand if you entirely played a role in the accident. Understanding the role of their clients in the happening of the accident assists in deciding their liability. By understanding their client's role, the personal injury lawyers would not be surprised during the negotiation or the case hearing. The Personal Injury Lawyers shall also look for the CCTV footage, which may be conclusive evidence of the party's responsibility for the accident.
Therefore, Personal injury lawyers would involve various professionals, including medical experts, investigators, and accident reconstructionists, to establish a strong case for you. With the help of these professionals, through the coordination of the Personal Injury Lawyers, you are assured that you will be able to sustain your claim.
They Negotiate With the Insurance Companies Involved and Aim for a Fair Settlement for You
In most instances, personal injury cases are settled before a case is filed in Court. This means most claims are dealt with through negotiations with the insurance companies involved.
Most personal injury cases go through negotiations, and the process is ordinarily complicated because you and the insurance company have competing interests. On the one hand, you will want to attain the highest possible payment for the case, while on the other hand, the insurance company would want to pay the least amount as a settlement. Because of the parties' competing interests, the negotiation process is usually complicated and time-consuming. Moreover, both parties will put their best foot forward to ensure that the arguments supporting their interests are advanced during the negotiation process.
In light of the above, your interests are better served with the help of an experienced personal injury lawyer. The personal injury lawyer shall ensure they put their best foot forward in advancing your case by putting together a water-tight case against the insurance company. They shall also be able to deal with the often-times complex and experienced personal injury lawyers representing the insurance company.
At the end of the negotiation process with the insurance company, you shall note that an experienced personal injury lawyer with the necessary skills and experience to handle the negotiation process with the insurance company was of great importance in securing a just outcome for your claim. It should be noted that if you disagree with the insurance company, the experienced personal injury lawyer shall represent you in Court.
They Offer Emotional Support that is Necessary Post an Accident
Going through accidents can be a very traumatizing experience. The reason is that the accidents leave you vulnerable, severely affecting your normal day-to-day operations. When this happens, you require immediate emotional support to avoid depression or give up on life.
Personal injury lawyers support their clients emotionally by helping shed light on instances likely to create doubt or confusion. The experienced lawyers do so as they understand what you are going through, having witnessed many people, such as yourself, go through the post-accident phase of their lives.
By offering emotional support and managing the legal process, the burden of worrying about the best possible way of getting compensated is taken from your shoulders by the personal injury attorneys or the personal injury law firm. Throughout the legal proceedings, the personal injury attorneys shall keep you informed about what is happening in their case and keep you prepared for any possible outcome. It should be noted that this emotional support goes beyond losing or winning the case.
When they operate on a contingency fee basis, they save on costs that you would have otherwise spent hiring professionals who shall investigate the accident and any incidental costs surrounding negotiations and filing a case in Court.
The services of a personal injury attorney are often seen as an unnecessary added expense. This view is historically held onto because lawyers have been known to charge vast amounts of money as their fees. This perception is often wrong, as most lawyers charge their clients reasonably.
When you have been involved in an accident, you will spend vast amounts of money getting medical treatment and other incidental costs. These costs are seldom planned and may get you when you are least prepared. In such instances, you may not want to engage the services of a personal injury attorney as you will want to ensure that your spending is kept at the minimum. However, you will note that you will require to pursue a claim against the at-fault party so that they can compensate you for the loss suffered. To ensure you get the highest possible compensation, you will require the services of experienced personal injury lawyers.
The personal injury lawyer's role shall be to ensure that your case is well prepared by putting together the requisite evidence and ensuring that you are adequately represented during the negotiations and court cases. Understandably, the lawyers shall put much time into your case to ensure you are adequately compensated.
Many personal injury lawyers work on a contingency fee basis; you will not be required to pay any amount to them unless they win the case. As this happens in most instances, the lawyers shall not charge you any amount, and you will have no reason to worry about your case—the lawyers who charge fees on a contingency fee basis, therefore, are cost-saving professionals.
They Handle the Often Tricky Insurance Companies
After a personal injury, most insurance companies want to ensure that they tie you down to agreeing to a lesser settlement as soon as possible. They do this by highlighting the weaknesses of your case to ensure that you believe the settlement they offer you is sufficient.
In most instances, they shall engage the services of experienced professionals, including personal injury lawyers who may not give you time to think about your situation. They often exploit the poor state of mind following the accident to their advantage.
It would be best to be careful not to accept any amount they offer. Accepting their offer and signing the documents they give you may settle for less.
Therefore, you must engage the services of experienced personal injury lawyers so that they can deal with the often tricky insurance companies. You can efficiently handle insurance companies by having an experienced personal injury lawyer or law firm.
They Represent Their Clients in Court
If the negotiations are unsuccessful, you must file a personal injury case in Court. Filing a personal injury claim is often complex and time-consuming. With this in mind, you shall have to engage the services of a qualified and experienced personal injury lawyer.
The personal injury lawyer shall assist you in filing the case and ensure that there is proper and sufficient evidence to support your personal injury case. Furthermore, the lawyers shall assist you in ensuring that the court proceedings are done in a way that does not prejudice your claim. Moreover, they shall voice your case in Court in a manner that will likely ensure a just outcome for your case. By diligently doing all that is required of them, you will receive the compensation you deserve.
Why You Need a Competent Personal Injury Lawyer for Your Case
In conclusion, a personal injury lawyer is vital in helping victims of negligence or wrongdoing obtain the compensation they deserve. From investigating the case, gathering evidence, and building a solid defense strategy to emotionally supporting and negotiating a settlement on behalf of the client, a personal injury lawyer is an expert at it all. It is always recommended that you hire a competent personal injury lawyer if you have been injured in an accident due to someone else's negligence. With their experience and expertise, they can help you through the legal process and work towards a favorable outcome.
It stems from the above that you should engage the services of a competent personal injury lawyer to have proper and just compensation for an injury resulting from someone else's negligence. With the personal injury lawyer's skills and expertise, you shall likely get sufficient compensation.
LA Injury Group
The team at LA Injury Group is very aware of the fear and concern that a personal injury claim can bring to you and your family. To aid you in establishing responsibility for your losses and look into every possible source of compensation for your accident claim, we shall carefully examine the circumstances of how the accident occurred and the party who should be held liable for the accident.
The sooner you hire legal representation after an accident, the better your chances of getting fair compensation under the law. Contact us today if you are prepared to discuss your legal options.
Our experienced personal injury lawyers shall aid you through the negotiations and the legal process of the personal injury lawsuits to get a clear picture of what you should expect to see happening in your case. Our experienced personal injury claim Lawyers shall also ensure that they take you through the possible damages the Court may award you. We encourage you to ask as many questions as possible so that we can adequately address all your concerns.
We encourage you to get in touch with us right away so that we can ensure that you are adequately compensated for your accident injuries and medical expenses, as well as for the pain and suffering that you may have endured at the time of the accident.
Put your faith in the team at LA Injury Group to defend your rights and to ensure that you are adequately compensated following your accident case. Contact our lawyers for a free legal consultation to discuss your options. Please get in touch with us right away to discuss your personal injury lawsuit.
Is Any Experienced Personal Injury Lawyer Near Me?
LA Injury Group is near you and available to help you recover compensation in any accident case you may want to pursue in Los Angeles by ensuring that they put together sufficient evidence to guarantee you the best chance of getting compensated.
Our law firm has the required skill and experience in dealing with personal injury law claims. After calling us, we shall schedule an initial consultation. During the initial consultation, we shall go through the circumstances of your personal injury claim, its strengths and weaknesses, the legal process,s and what you should expect in the coming weeks. We shall also address any questions that you may have concerning your case.
Contact LA Injury Group Today
LA Injury Group's personal injury lawyers realize how stressful the aftermath of an accident can be. With this in mind, LA Injury Group assist personal injury victims in getting through this challenging event by helping them through the convoluted legal process and giving them the best chance of receiving the highest compensation they deserve.
Do not delay if you or a loved one is a victim of an accident that arose because of someone else's negligence.
At LA Injury Group, we offer a free case examination to enable you to decide the best way forward.
Do not hesitate to contact our able Firm of Attorneys, and we shall passionately pursue your personal injury cases.