No amount of money can make up for the loss of a person's life. At the LA Injury Group, we do everything we can to get our clients compensation for the passing of their loved ones in a wrongful death case. That said, there's no real way to do that. No matter how much money our clients receive, it can't bring a loved one back. However, that money can be used to pay bills, defray costs, and help the loved ones to transition to the next stage of their lives. In this blog, we'll go over some information about wrongful death cases, and how a wrongful death lawyer in Los Angeles from our company can help.
Our Wrongful Death Lawyer in Los Angeles
When someone you love passes away due to the actions of someone else, you deserve to be compensated for it. In a better world, the party that was responsible would pay up without the necessity of a case. However, that rarely happens. Instead, wrongful death attorneys from our firm can take your case. We'll work with you to make sure that you get everything you're entitled to when someone you love passes away.
Wrongful Death Compensation
The compensation you receive for a wrongful death case can take many forms. In many cases, a loved one may have suffered injuries that required medical care. That medical care has to be paid for. Often, a person who eventually passes in a wrongful death case incurs significant amounts of medical debt before then. We fight to get you that compensation to pay for any medical care that your loved one may have received.
Funerals can be very expensive. Even an intimate, dignified ceremony can cost quite a bit of money. We have gotten our clients compensation for funeral costs many times over the years. If not for the actions of the other party, you wouldn't have had to pay for a funeral in the first place. It only makes sense that you receive compensation for your loved ones' funeral.
Everything about losing a loved one is hard. It can be even more difficult if you relied on that loved one financially. Your loved one may have planned on working for many years, on into their retirement, always providing money for you. After their passing, you can receive compensation for the money they would have earned. That way, you can get something to make up for the lost wages, the future compensation that they would have gone on to accrue.
At the LA Injury Group, our wrongful death attorneys can work to figure out who is to receive what compensation. As some family structures are different than others, we can work to help figure out what financial support goes to what family member. As in all things, the LA Injury Group works with you to figure out the best way to move forward.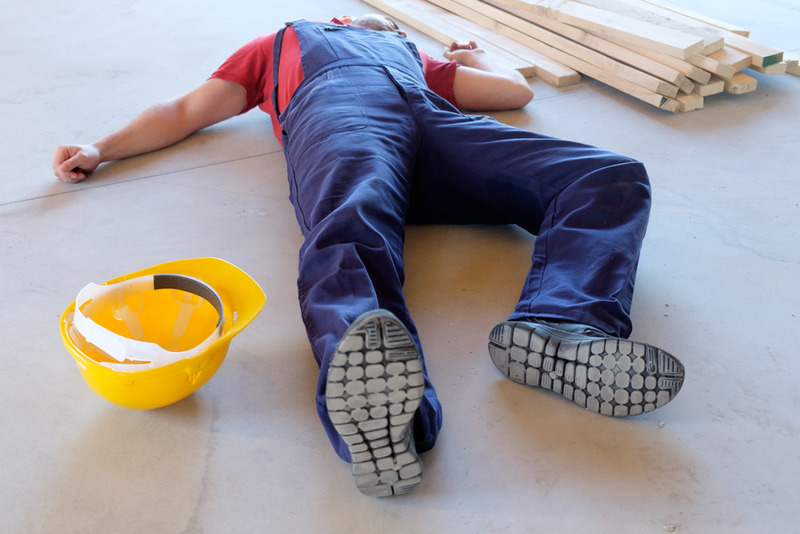 Always Keeping Clients in the Loop
Too many other law firms in the area simply take the first offer that the other side makes. Eager to clear out the case, and hopeful for the next paycheck, they will take whatever the other side offers first. Even if they know in their heart of hearts that it wasn't the best deal possible for their client, they will take the deal readily. Then, they'll turn to their clients and say "that was the best we could do."
Here at the LA Injury Group, we would never do that. Instead, whenever the other side makes an offer, we'll let you know. Moreover, we'll let you know how we feel about that offer. If we believe it's a great offer, we'll encourage you to take it. However, if we know it isn't, we'll tell you so. We want you to get as much compensation as possible for your loss. That means that we'll always tell you the truth about an offer from the other side. We see it as part of educating our clients. The more our clients know, the better informed they are to make better decisions about their cases.
Negligence and Recklessness
When we talk about "wrongful death," that's a big part of what we're talking about. To get the compensation that you deserve, we show that the other party's negligence or recklessness lead to the passing of your loved one. This can manifest itself in many different ways.
One example: a person runs through a stop sign without stopping. By doing so, they crash into your loved one, they caused their passing. In this case, it would seem to be a clear wrongful death case. This driver had a duty to act with reasonable care, and they certainly did not do that. So, we could bring a wrongful death case against them, in hopes of getting you compensation for your loved one's funeral, hospital care, lost wages, future wages, repairs to their vehicle, and so much more. This would be considered reckless behavior on the part of the person that lead to your loved one's passing.
An example of negligence would be something like: your loved one works in a factory and every day they have to use a large machine. Your loved one's superiors don't do everything they can to make sure the machine is well-kept. One day, the machine malfunctions, causing your loved one's passing in the process. This could potentially be a wrongful death case here, too. Your loved one's superiors were negligent in fixing the machine, so they could have to pay significant amounts of compensation for it.
At the LA Injury Group, we're able to do prove this kind of case because we have an expert team of litigators and investigators. From the moment you reach out to us, we perform a thorough investigation. By examining the evidence, we can establish negligence or intent. That can show exactly how the death took place, moment by moment in crystal clear, truthful detail. No interpretations here – just what truly happened. Calling upon expert witnesses, reconstructionists or anyone else who might help, we leverage our resources on your behalf. All of this is done with one goal in mind: getting you and your family the compensation you deserve.
Wrongful death cases are some of the hardest for the family members to go through. Damages can be claimed that reflect that, so that you're given something for all of the pain and suffering you've had to go through. On top of that, we can also claim damages such as loss of companionship, loss of support, loss of inheritance, even loss of insurance – and those are just a few of the kinds of damages we can claim. When you sit down with us, we'll figure out the right kind of damages to claim.
We have years of experience with very specific kinds of wrongful death cases, as well. For example, the LA Injury Group has won compensation for medical malpractice cases many times over the years. When a loved one of yours passes away in a hospital due to the negligence or malfeasance of a medical professional, you deserve to be compensated for that, too. Our experienced team, who's dealt with these kinds of cases plenty of times in the past, can work with you to determine the right plan.
Wrongful death suits are inherently complicated. The other side is going to have the best attorneys possible on their side. Their goal is simple: making sure that you get as little money as possible when your loved one passes. Here at the LA Injury Group, we do everything we can to stop that from happening. We know how difficult it can be to begin a wrongful death case, so we've made it easy to schedule a free consultation with us. Just call (818) 240-1800.