In California, pedestrian accidents continue to become a critical public safety concern. Nearly 13,000 pedestrian accident injuries occurred in the state each year, based on the California Department of Public Health. When crashes eventuate, victims can suffer disastrous injuries. If this happens to you or your loved one, talk to a a top-rated pedestrian accidents lawyer in Los Angeles for advice and to help secure a fair settlement for you. 
Important Steps to Follow After a Pedestrian Accident
It's natural for every person to feel shocked after an accident or mishap. However, if you can, there are important things you need to do after encountering a pedestrian accident. It will play an important part should you decide to file a claim for the damages. 
Seek Professional Medical Treatment
After an accident, seeking professional medical treatment is the first thing that you should do. Call 911 as soon as possible to provide you with immediate medical attention. Apart from tending to your wounds, the medical record will serve as one of the pieces of evidence when filing a claim or lawsuit against the defendant. It will also help determine the value of your case based on the injuries you sustained.
Call the Police
You also need to let the police know of the accident. Their report is equally important and will also serve as major evidence once you file for a claim. They will get your statement and from those people who witnessed the collision.
Document the Incident
If you can, it's also essential that you document the incident. Take pictures and videos of your injuries, the area of the accident, and other damages, such as your broken phone. Don't forget to ask for the contact information of the driver who hit you and those of potential witnesses. The more information You'll need all of these to present with the claims adjuster or court to seek compensation.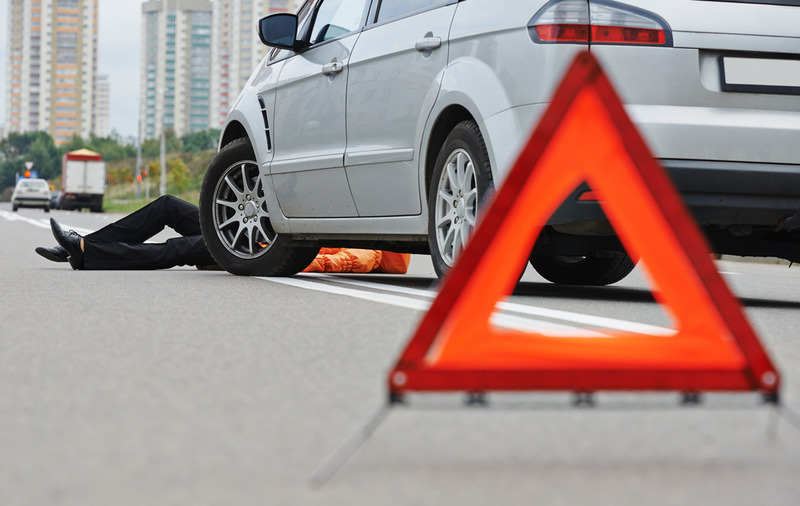 Talk to a Top-Rated Pedestrian Accidents Lawyer
You should expect that filing a claim is truly a complicated thing. With all the legal procedures and the lack of knowledge would want to make you quit. However, hiring a top-rated Los Angeles pedestrian accidents lawyer will help you lift the burden off your shoulders. 
Generally, insurance companies won't give up the fight easily. They will give you a hard time awarding you the amount you're requesting. Worse is, they will decline your claim or present you with a low-ball offer. The top-rated Los Angeles pedestrian accidents lawyer will defend your rights, take your case into court if necessary, and represent you at the same time.
Your Rights as a Pedestrian 
Drivers in California have the responsibility to drive carefully and look out for the safety not only of other motorists but especially of pedestrians. Particularly, there are state regulations that safeguard the rights of pedestrians. It includes:
Right to Utilize Sidewalks
As a pedestrian, you have the entire right and unrestricted utilization of the sidewalk. Every time a vehicle crosses over a sidewalk, the driver needs to yield to pedestrians.   
Right to be Safe from Perilous Drivers
Even if certain laws protect pedestrians, they still have the responsibility to act safely while crossing. Likewise, they have the right to keep safe from risky drivers. Whenever a driver hits a pedestrian due to negligence, he violates the pedestrian's rights and is held liable. 
Right of Way If in a Crosswalk
Pedestrians generally have the right of way when in crosswalks, according to Vehicle Code Section 21950. Although there might be a few exemptions, pedestrians still need to protect themselves. However, drivers still have the responsibility to be extremely attentive when anywhere marked crosswalks. 
Why Pedestrian Accidents Occur in Los Angeles?
There are several factors why pedestrian accidents usually occur in Los Angeles. It all boils down to the driver's negligence, including:
Speeding
This is the topmost reason why pedestrian accidents occur. Drivers don't follow the required speed limit. It's too late to step on the brakes before the vehicle could go on a full stop to prevent hitting the pedestrians.
Driving Under the Influence (DUI)
Most drivers drink alcohol or use drugs (especially truck drives) to stay awake and endure long driving hours to earn more. However, this puts them in danger, including the pedestrians. Other drivers never think of other people's safety and still went on binge drinking. This habit or attitude can cause lives.    
Preoccupied and Reckless Driving
Most preoccupied drivers are using their mobile phones while driving at the same time. They are either texting, talking to their passenger, eating, or anything that takes their attention away from the road. 
Negligence to Recognize Pedestrians' Right-of-Way
Motorists neglect to recognize pedestrians' right-of-way if crossing an intersection. Most pedestrians perish while crossing the intersection when hit by negligent drivers.
Contact the Top-Rated Los Angeles Pedestrian Accidents Lawyer Today
As a pedestrian accident victim, being struck by any type of vehicle is a destructive experience. You'll be left with piles of bills and medical expenses not to mention the pain and suffering caused by your injuries.
We, at the LA Injury Group, have top-rated pedestrian accident lawyers to attend to your legal needs. We'll fight hard for your rights and ensure to secure you a fair settlement. You can reach us at (818) 240-1800. We are always ready to help in every way we can. Call us today for a free case evaluation.