Suffering a brain injury caused by another's negligence or wrongful behavior is a heavy and lifetime burden the victim and his family need to endure. To alleviate the hardship, the victim can receive compensation for the damages and the impact it has on the victim's life. Talk to the top-rated brain injury lawyer in LA to know whether you're eligible to get compensation.
Brain injuries are a frequent result of accidents. Even a fairly minor jolt to the head can damage your brain and will forever change your life. These afflictions can come in all forms, while some don't become evident for months following an accident.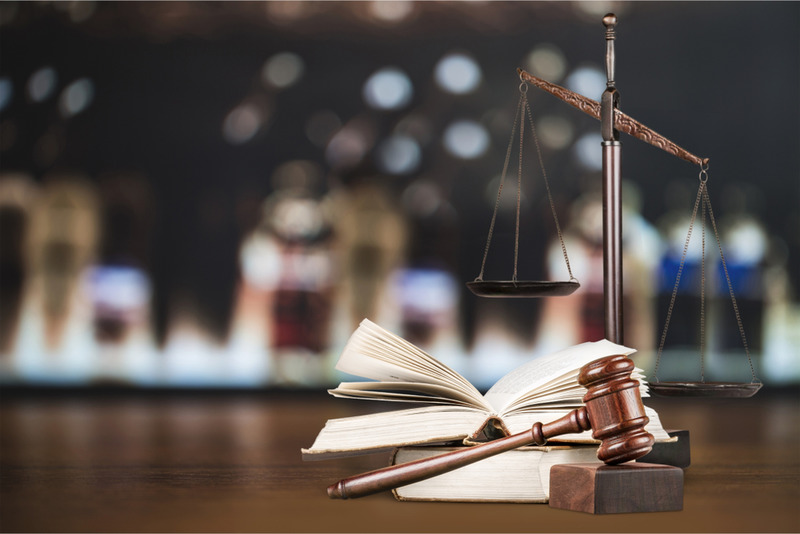 Causes of Brain Injuries
A brain injury occurs due to a blow, knock, or bump to the head. It is also caused by an object that punctures the skull. The extent of the injuries can be mild to severe. Concussions are typically considered "mild" damages since they are seldom life-threatening. Regardless, even a slight brain injury can turn out serious eventually.
The leading cause of brain injuries is due to accidents. If you suffer a brain injury as a result of any vehicular crash, you have the right under California law to get compensation. You can use this amount to pay for your treatment costs, lost earnings, and other damages related to your brain injury. The top-rated brain injury lawyer in LA can help you with any legal action should you consider filing a claim. 
Additionally, brain injuries can result from sports accidents, violent attacks, slip-and-fall accidents, and defective parts or products among others. 
What a Brain Injury Victim Needs to Pay for Treatment Costs
According to the Centre for Neuro Skills, mild brain injuries may cost more than $85,000. A moderate one can cost $900,000 and $3 million for severe brain injuries. The top-rated brain injury lawyer in LA can help you maximize the total claim that you need to receive based on the extent of the damages you suffer.
The valued annual cost of brain injuries in the United States is more than $75 billion. The Brain Injury Association of America provided lists of what a patient with a brain injury needs to pay. These are as follows:
Residential facility rehabilitation, which can reach $2,500 a day

Hospital-based rehabilitation, which can reach $8,000 a day

Outpatient therapy, which can reach $1,000 a day
What Are Your Options as a Brain Injury Victim?
If the brain injury occurred while working, you may get compensation for the damage incurred. However, a workers' compensation might not be enough to cover all of the expenses for your brain injury treatment. Think of the lost earnings and future treatment costs. You need to speak with the top-rated brain injury lawyer in LA to help you file an injury claim. 
Should you pursue a claim, the top-rated brain injury lawyer in LA can evaluate your case to verify if there are enough legal grounds. Your chosen legal representative may implore medical professionals as well as reconstruction experts to establish the pieces of evidence you will need.
Things to Consider for Determining the Value of Your Settlement
Calculating the settlement is a bit complicated. If the insurance company won't pay the settlement you deserve, the top-rated brain injury lawyer in LA may recommend bringing up your case to trial. 
Economic damages recompense victims for measurable monetary losses such as medical bills and lost wages. Non-economic damages, on the other hand, reimburse victims for their personal and pain suffering. In some cases, it's for the "loss of life's pleasure or enjoyment." Depending on the exigence of the brain injury, non-economic damages the usual amount ranges from 1.5 to five-fold the total of the economic damages. 
Below are other things that should need consideration as well:
Multiple Offenders 
This is the case where there is more than one party involved in the accident that caused the victim's TBI. Each of them has insurance companies and may have to conclude among themselves how much each will pay. It's important that you have a top-rated brain injury lawyer in LA 
Responsibility
Cases with evidently settled responsibility generally culminate more obliging settlement compared to cases where there is a dispute regarding accountability. 
Victim
The victim's employment, age, and past medical history can affect the value of the settlement or court's decision. 
Choose the Top-Rated Brain Injury Lawyer in LA
Every moment counts, and each time that passes, the more you suffer from brain injury - emotionally, physically, and most of all, financially. Hiring the top-rated brain injury lawyer at LA Injury Group can help alleviate the pain and suffering. Our compassionate and devoted team of brain injury lawyers can help you with your case and much more. Call us at (818) 240-1800 and let's talk about how we will win your case.