Were you or a loved one experienced a bicycle crash? Whether you sustained a small fracture, head injury, or cuts and lacerations, you need compensation for the damages. You'll need someone to fight for your rights. Talking to a competent bicycle accident attorney in LA is the best decision you can make.
Most California's ride their way to work or errands using their bicycles, while at the same time,  enjoying the weather and its fresh air given off by huge and beautiful trees. However, there are still some reckless drivers who don't know how to respect the rights of other people on the same road. 
Such behavior can lead to serious accidents, resulting in severe injuries and even death. If you or someone you care about is a victim, never think twice to seek legal help from a worthy bicycle accident attorney in LA to work on your case.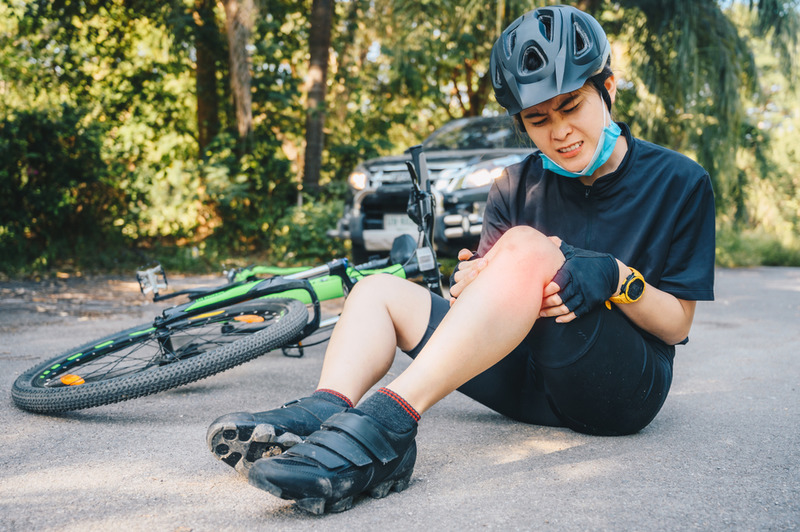 What Types of Compensation Can You Get from a Bicycle Accident?
Generally, the types of compensation you can get depend on the extent of the damages you suffered. These include:
Medical bills, which include doctor visits, hospitalization, and necessary medications

Lost salaries because of the injuries

Loss of future incomes due to your bicycle accident injury

Disability prevents you from returning to work or finding work again

Loss of consortium 

Loss of enjoyment in life and health benefits from biking

Loss of personal property including your wrecked bike, broken gear, or damaged phone

Emotional distress

Pain and suffering

Rehabilitation aids such as physical therapy, wheelchair, ramps, or crutches
Most Common Injuries that Victims Suffer in a Bicycle Accident in LA
A bicycle accident usually leads to a critical and unfortunate injury. It can vary from a broken bone to a spinal cord injury and even more serious injuries such as traumatic brain injury (TBI). Wearing protective gear may not be enough to protect you from the strong impact of a vehicle that might hit you.
The collision's effect on you can possibly result in several injuries. With that being said, it requires a huge amount of money for the treatment which can take longer. You'll need the help of a skilled bicycle accident attorney in LA to help you recover compensation for the treatment of any of the following injuries:
Abrasions, cuts, or deep wounds that require stitching to close 

Broken bones

Scarring and deformity

Traumatic brain injuries

Spinal cord injuries

Road rash

Internal injuries (punctured internal organs or muscles)

Skull fractures

Lower extremity injuries
Destructive and lasting injuries are frequent in grave bicycle crashes. Those who survived usually face the consequences of their bicycle accidents as long as they live. These lasting injuries include head or brain injury, disfigurement, and immobility.
Moreover, the crash can affect the victim's mental and psychological state. Working with an experienced bicycle accident attorney in LA can help you obtain the maximum compensation for your injuries and other damages.  
Proving Negligence and Liability in a Bicycle Accident Case
Proving negligence and liability are the key factors in any type of accident and a bicycle crash is not different. The person or people who caused your injuries are responsible for shouldering your hospitalization and other medical expenses for the treatment of your injuries. They will be held responsible for all your losses. A competent bicycle accident attorney in LA can help prove the negligent party who caused your injuries. 
Identifying who is at fault is a crucial step in pursuing a personal injury claim. Hiring a smart bicycle accident attorney in LA can help gather pieces of evidence that will help establish strong evidence against the defendant. 
How Long Should You Wait Before Filing a Claim?
According to California's Statute of Limitation, you have two years from the date of the accident to file a compensation claim. The longer you wait before filing a claim provides the insurance company to find more ways to challenge your claim. Additionally, the more you wait to file your claim decreases the value of your compensation.
It's recommended to hire a capable bicycle accident attorney in LA to help you walk through the process. He will also serve as your legal representative in case your claim needs to go to court. This usually happens when the insurance company declines your claim or provides you with a low-ball offer.  
Schedule a Free Consultation with the Bicycle Accident Attorney in LA 
After what you've been through, you'll need all the help you can get. At LA Injury Group, we have a team of the best bicycle accident attorneys in LA who is always ready to help you. We'll stand up for your rights and deal with the insurance adjusters to ensure you'll get a fair settlement.
Contact us for a free evaluation of your case. We have the expertise to win the case for you. Call us today at (818) 240-1800.