Just like any injuries that resulted from an accident, quadriplegia is definitely a life-changer that will have a lasting impact on any victim's life and his family. Approximately 6,500 people suffer from quadriplegia each year. It requires months or even years of acute and therapeutic care. If you are a victim, hiring a proficient Los Angeles quadriplegia personal injury lawyer is your best weapon when deciding to file a claim.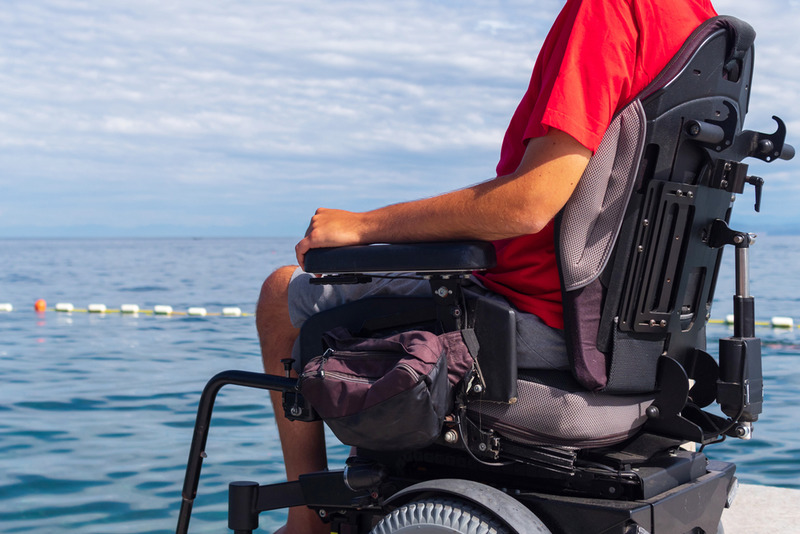 Los Angeles Quadriplegia Personal Injury Lawyer: What Is Quadriplegia?
Quadriplegia, also known as tetraplegia, is the immobilization of all 4 extremities. The paralysis starts from the neck down to the trunk, arms, and legs. The condition is usually caused by a spinal cord injury affecting the nerves. These nerves send messages of movement as well as sensation from the brain to different parts of the body. 
This condition mostly happens from a spinal cord injury to the neck at cervical 5 (C5) to cervical 7 (C7). It unable the spinal cord from sending messages under the damaged area. This leads to the paralysis of both arms and legs, loss of breathing function, and bowel and bladder control. Quadriplegic victims can regain little movement with comprehensive rehabilitation. 
What Causes Quadriplegia?
You can become paralyzed because of other people's negligence. Quadriplegic injuries occur in several ways and vary remarkably. If this happens to you or your loved one, better talk to a proficient LA quadriplegia personal injury lawyer to help you acquire the best possible settlement.
Car Collisions or Crashes
Accidents involving cars can cause almost half of all spinal cord injuries. No matter who is held accountable for the accident, old-style safety belts likely caused the injury. Cars with these older styles still roam the roads. 
Afflictions and Malpractice 
We perceive hospitals as one of the safest places for seeking medication and promoting a healthy body and well-being. However, whether you like it or not, you may become inflicted with infections that can result in spinal cord damage. Additionally, medical staff or even a physician may fail to appropriately or promptly diagnose an affliction, trauma, or spinal compressions that can result in quadriplegia. 
Risky Working Environment 
Can you think of any working environment that is not hazardous? Almost any workplace is hazardous even those you think were not. Employees and workers became accustomed to this situation in their daily routine. Falls contribute about 21% of spinal cord injuries. The more working hours you spend outside your home, the greater are your chances to sustain an injury.
Working in a construction site or even inside the office and exposed to unsafe conditions can lead to devastating injuries and spinal cord damage. This makes your employer liable for the injury you'll suffer sooner or later.
Types of Quadriplegic or Spinal Cord Injuries
Spinal cord injuries are confusing and a diagnosis can't be easily provided. Assessment can vary based on the seriousness, which might have inconsistent levels of impairment, receptiveness, and ability to move. 
In most cases, there is fast recovery within the initial six months, and slight improvements may occur after a year or two with continuous rehabilitation and therapy. This is if you have the means to pay for all the expenses. You need to hire a proficient Los Angeles quadriplegia personal injury attorney to help you acquire the best possible settlement to cover current and future medication. 
Below are the different types of quadriplegic injuries: 
Complete Spinal Cord Injury A 
The nerves located under the point of injury can no longer transmit messages to the brain. This usually results in paralysis of the body part where the injury occurs.
Incomplete Spinal Cord Injury B
You can have some sensation. However, there is a limit on motor function underneath the injury. 
Incomplete Spinal Cord Injury C
You might still feel something and can control your muscle. However, your muscles are frail and won't function. 
Incomplete Spinal Cord Injury D
In this condition, you can use 75% of your muscle. 
Incomplete Spinal Cord Injury E
This is just a minor injury and you'll have a nearly normal sensation as well as energy.  
Bodily Repercussion of Quadriplegia
If you are suffering from quadriplegia, you'll generally lose control and sensation in affected areas of your body. It includes the torso, limbs, as well as pelvic organs. Your limited movement or none at all can cause other problems. It involves weak digestion, bowel and bladder incontinence, increased exposure to infection, and neuropathic pain among others. You may need a ventilator to help you breathe. Moreover, you'll need 24-hour care to help you take care of your everyday needs. 
What Compensation Can You Get from Quadriplegic Injuries? 
Anyone who suffered injuries because of another party's negligence can recover damages. Basic compensation generally includes economic and non-economic damages. 
In a quadriplegic case, economic damages are far-reaching. It involves medical bills accompanied by previous, present, and future medical treatment, which can take a lifetime. Moreover, it can also cover lost salaries, and incapacity to earn among other economic dangers. This depends on your situation in the case which may include devices that can provide you assistance such as a wheelchair. It may also include modifications in your house if needed.
Economic damages come in many forms such as medical facility treatment or initiating a life-care plan. The nature and degree of these damages rely on the nature and permanence of the damage, including you who suffers the injury.  
Non-economic damages deal with intangible losses that can involve permanent impairment, loss of enjoyment in life, and pain and suffering. While money cannot be a way to cure your quadriplegia, successfully getting a fair settlement will cover all future medical and monetary needs.
Proficient Los Angeles Quadriplegia Personal Injury Lawyers to Turn To
If you suffer quadriplegia due to an accident or someone else's negligence, you have to turn to a proficient Los Angeles quadriplegia personal injury lawyer. LA Injury Group can provide you a team of lawyers who can help you acquire the best possible settlement for your recovery and future financial and treatment needs.
You or your loved one can reach us at our toll-free hotline at (877) 678-4689. Call us today for a free case evaluation.