The continuous price hike in fuel urges most motorists to use ridesharing instead of driving their own cars. The fare is cheaper, and you can arrive at your destination faster. However, there are cases that ridesharing vehicles, such as Uber and Lyft, encounter accidents like any other vehicle. Most of the time, they don't comply with the safety standards or regulations like traditional taxi companies.  Rideshare accidents also happen whether you like it or not. Regardless if you're a passenger, driver of another vehicle, or rideshare driver, you might need to speak with a credible Los Angeles rideshare accident lawyer. You need to protect your rights and seek compensation as needed.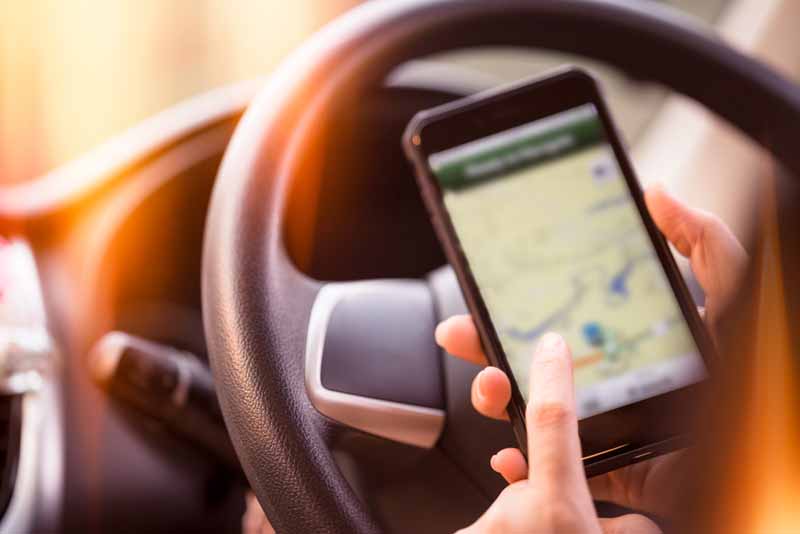 Los Angeles Rideshare Accident Lawyer: What are the Main Causes of Rideshare Accidents?
Ridesharing has become popular among those who want to evade the stresses of driving. It includes being stuck in a traffic jam, parking, or driving home safely after a drinking party. However, ridesharing has its risks like any other vehicle on the road.  
Speeding 
Regardless of whether it's intentional or not, there's an excessive danger for Uber or Lyft drivers to speed. The ridesharing driver might not be aware of the speed limit, didn't pay attention to their travel speed, or might be rushing the trip to accumulate as many rides as possible. Speeding increases the risk of accidents, injuries, damages, and death rate.
Distracted Driving
Another main cause of rideshare accidents is distracted driving since ridesharing drivers have more diversions than other average drivers. They need the app running to tell them about their passengers' information, pick-up place, and drop-off point. Moreover, rideshare drivers need to focus on the map shown on their navigation system. Such interruptions draw the driver's attention from the road leading to accidents. 
Rideshare Driver Exhaustion
Rideshare drivers work overtime, not thinking about fatigue to get more trips and earn more money. However, this is one of the reasons why road accidents happen. The rideshare driver might get asleep while driving. Too much exhaustion can also trigger health conditions such as heart attack or stroke.
Risky Parking and Pick Up Venues
Rideshare drivers usually pick up their passengers quickly, so there's really no time for them to find a spot to park. They could block off the road or obstruct an intersection. Worse is, the passenger can get hit by oncoming traffic.
Rideshare Vehicle Maintenance
Lyft and Uber have preliminary vehicle maintenance requirements as a driver. However, it's not certain that they will continue it. Problems associated with maintenance include engine problems, tire issues, and brake malfunctions.
Driving Into Unknown Roads
Not all rideshare drivers are familiar with the route they're navigating when conveying a customer. Because of the driver's unfamiliarity with the place, there's a possibility of unsettled driving. This could result in slow driving and sudden stops and turns, which can cause rideshare accidents. 
What are the Most Common Injuries that Victims Suffer in Rideshare Accidents?
Rideshare victims can sustain more than one injury, especially if the crash's impact is strong or if the other vehicle involved is larger. These injuries may include:
Leg and knee injuries

Chest injuries and rib fractures

Neck injuries

Severed limbs

Soft-tissue injuries

Back and spinal cord injuries

Skull fractures and traumatic brain injuries

Internal injuries

Scrapes, cuts, and more serious lacerations

Severe bruising 

Emotional injuries

Wrongful death
The above injuries can cost hundreds to thousands of dollars to pay your medical expenses. Adding to the burden are financial problems such as money needed to buy basic commodities and for paying household bills and other expenses. But how would you pay for them or where will you get the money if you can't work? To rectify all these, hire a competent Los Angeles rideshare accident lawyer.
What Damages Can You Recover from Rideshare Accidents?
California law makes a rideshare victim eligible to receive financial compensation following an Uber or Lyft accident. As a victim, you must not pay for your medical treatment costs and other overheads if the accident wasn't your fault. Damages you might recover include:
Medical expenses (previous and future)

Disability-related necessities

Sustained property damage

Lost salaries and earning opportunities

Physical pain and suffering, including distress

Loss of life's pleasures

Travel costs and legal fees

Punitive damages (in some cases)
Contact a Reputable Los Angeles Rideshare Accident Lawyer
All you want is to reach your destination safe and sound. However, when an accident strikes, you can no longer do anything about it but suffer the consequences because of other people's negligence. 
When you file for a claim, the insurance company will do everything not to shell out even a single cent. You need someone to stand by your side to protect your rights and defend you against those who caused you harm and damage. That "someone" is us.
At the LA Injury Group, we work with reputable Los Angeles rideshare accident lawyers that can handle your case efficiently and effectively. Contact us today for a free case evaluation. Call us at  (818) 240-1800. We work on a contingency fee basis.