California's agricultural sector involves farmworkers who are likely to sustain injuries and meet accidents. Agricultural work includes injury risks and had the greatest number of workplace injuries and fatalities in the state in 2017. The farm accident percentage is just second to construction work. It makes farming the second most hazardous job in the United States. If you are a farmworker who suffered injuries while doing your job, it is best to consult a Los Angeles farmworkers' accident lawyer.
Consequences of Lack of Reporting and Injury Undercount
The lack of reporting and injury count can create severe consequences for farmworkers. Most of them do not obtain the right information that can help prevent and care for injuries. Additionally, they are deficient in the orientation on how to bring word about violations of their labor rights. You need a LA farm workers' accident lawyer who can help educate you on what you need to know about your rights.
Needless to say, agriculture is a dangerous industry. The most impacted workers belong to the manpower that is less able to uphold its basic rights. Disclosure of precise injury and illness demonstrates more intense guidelines to safeguard essential workforce. 
Moreover, it must include a heightened educational system to educate farmworkers of the dangers to their health. The programs will also help them prevent injuries and exercise their basic rights and protections. A Los Angeles farmworkers' accident lawyer can help uphold these fundamental rights.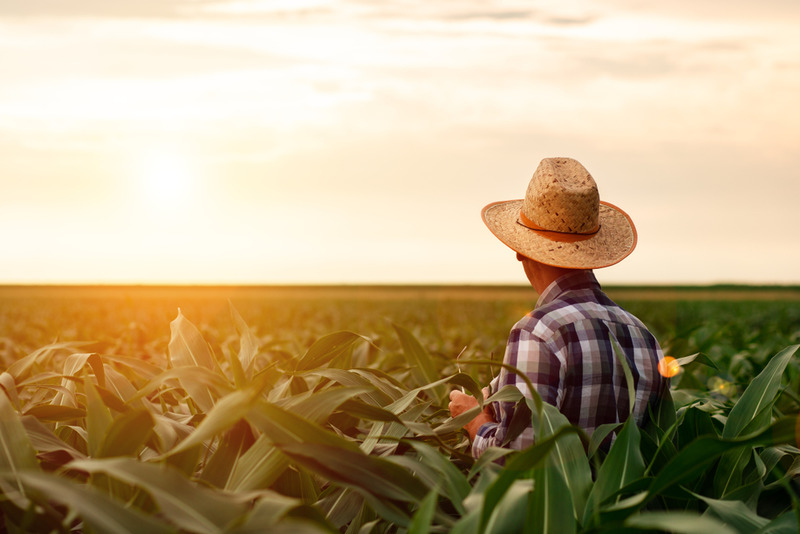 Los Angeles Farmworkers' Accident Lawyer: Typical Forms of Farmworkers' Injuries
Agricultural work is generally a gratifying alternative to provide for your family's needs. However, this kind of work is risky and fatal in the worst scenarios. If you encounter an accident and suffered injuries, contact a Los Angeles farmworkers' accident lawyer. Below are some of the most recurrent forms of severe farm accidents and injuries:
Falling Structures
Farm warehouses or worn out barn houses can fall unexpectedly due to old age. Unsuspecting farmworkers can be hurt and can die at the same time. They can also suffer injuries when they fall from farm machinery and grain bins. Moreover, they can fall from haystacks and ladders. There are also instances where lightning strikes a structure where it fell on a farmworker.
Overturned Farm Equipment
Tractors top the list of farm equipment that overturns. Approximately 100 American farm workers die each year because of an overturned tractor. The rolling over of farm equipment can also cause severe injuries both to farmers and their workers. 
A massive farm machine like the tractor has a high center of gravity. It can roll over and squash the operator. This is the main reason why tractors should have a roll-over protection structure or ROPS. 
Heat Stroke
Heatstroke usually occurs during hot humid days. Farmworkers who work in regions with extreme temperatures need to take rests. Additionally, they need to drink lots of water to prevent dehydration or heat exhaustion.
Oxygen Starvation
Farmworkers can find themselves trapped in grain silos where oxygen deprivation is likely. Others can become deserted in confined spaces and experience oxygen starvation. Also, they are in danger when they breathe air contaminated with manure or silo gas.  
Twisted Foot and Sprains
Workers at the farm are also likely to twist their feet or experience sprain in some of their body parts. This is usually caused by repetitive activities such as bending, lifting, or reaching. 
Caught in Farm Equipment
Getting caught in farm equipment can lead to serious injuries. Farm workers may suffer disformity, impairment, or even perish. Specific injuries include hair, hands, or clothing getting entangled in PTO shafts or augers. They can also suffer injuries from being struck by the wheels.
Exposure to Chemicals
When there are plants, there are also pests. When difficult to control, farmworkers need to eradicate them with pesticides. Accidental breathing of these chemicals can result in poisoning which causes skin rashes, lightheadedness and throwing up. Prolonged exposure can develop asthma, birth defects, allergies, or even cancer. 
All of these accidents are preventable if employers refuse to be negligent. The farm equipment needs to be in good condition always. Moreover, the operator needs to have proper and adequate training on how to use the equipment. 
Workers' Compensation for Californian Farm Workers
Farmworkers play an important role in the food we eat and without them, the world will go hungry. Sad to say that most states do not oblige employers to give farmworkers the exact workers' compensation coverage like other employees. But not in California. 
Farmworkers here can get the same workers' compensation as any other eligible employees which also includes undocumented workers. There are requirements that need completion. Better hire a Los Angeles farmworkers' accident lawyer to make it easier to procure these requisites. 
Got Injured While Farming? Call a Los Angeles Farmworkers' Accident Lawyer Today
Many farmworkers who suffered injuries while farming do not notify their employers. They fear retaliation or getting laid off. They ended up paying their own medical expenses. 
Our team of Los Angeles farmworkers' accident lawyers at LA Injury Group is always ready to help. We can represent you and uphold your basic rights. You should get the compensation you well deserved. 
Call us at (877) 678-4689 today.  Together, we will win your case.