Suffering a severe, fatal injury can be one of the most terrible experiences you may encounter in your entire life - physically, emotionally, and mentally. The accident itself can dramatically change your life but also the lives of your family. If you or a loved one suffered back injuries in Los Angeles due to another person's negligence, it's possible to acquire monetary compensation for the damages and injuries you sustained. A wise and able LA back injury attorney can help you get the settlement you well deserve.
Back or spinal cord injuries are challenging and necessitate long-term treatment and therapy which involves a huge amount of money. To alleviate the burden of financial cost, you need to speak with a wise and able Los Angeles back injury lawyer to help you file an injury claim.
Generally, a spinal cord or back injury emanates from an abrupt traumatic blow to the spine or back that breaks or dislocates vertebrae. Additionally, it compresses the vertebrae, which then crumbles and damages the axons. These are nerve cell extensions that deliver signals to and fro between the brain and other parts of the body. 
Some back injuries will enable almost total recovery while others will result in total disability. Symptoms of back injuries may differ but can include paralysis, pain, incontinence, quadriplegia, and paraplegia.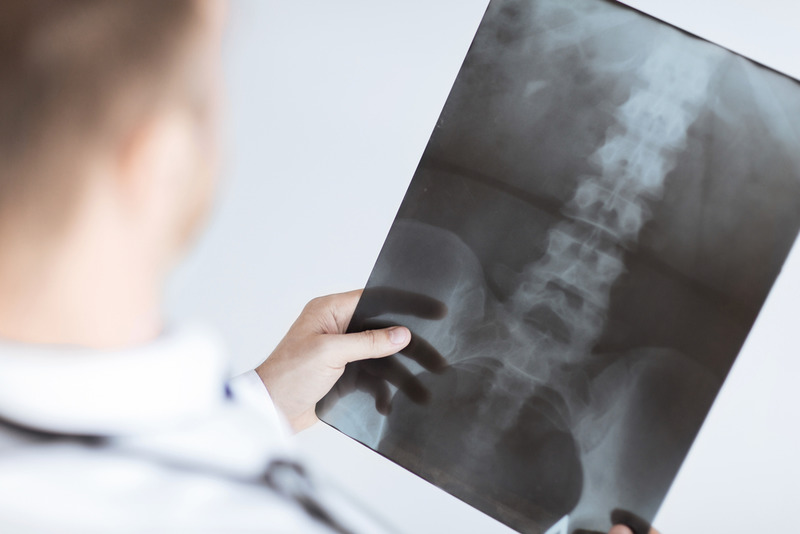 What Causes Back Injuries?
Back injuries occur from several types of events and accidents. According to the National Spinal Cord Injury Statistical Center, the leading causes are the following:
Vehicular accidents

Medical and surgical

Slip and Falls

Sports

Acts of violence
How a Wise and Able LA Back Injury Attorney Identifies the Liable Party?
Most of the time, back injuries occur due to another person's negligence. This can involve a driver who doesn't care even if he hurts someone on the road or cause damage to property. Negligence also encompasses faulty products including their parts, which gives you the right to sue the manufacturer itself. 
A car accident is a complex issue and it's important to identify who is really at fault. Hiring a wise and able LA back injury attorney can help determine who is the liable party, and if there is more than one party involved.
Generally speaking, back injuries are conceivably hard to prove for a couple of reasons. Your chosen wise and able LA back injury attorney needs to prove that your back injury was not a preexistent medical condition and the accident was because of the other party's negligence. 
Difference of Back Injury Cases from Other Cases
Back injury cases are a complicated matter because these are devastating injuries. It usually involves filing claims against several defendants who might have caused your injuries and coordinating diverse medical disciplines. 
Moreover, they are extremely costly injuries. In fact, the approximate lifetime expenses for a paralyzed person are millions of dollars. It does not include health benefits or the loss of current and future wages apart from the capacity to earn. 
The wise and able LA back injury attorney will assess the value of your back injury case. In that way, he knows if you need to pursue your case. Included in the evaluation of your case are the following:
Continuous pain and/or lack of comfort

Intense anxiety, trauma, and gloominess

Costs connected with assistive technologies such as amps, wheelchairs, and software program

Loss of health benefits and other expenses that come from your own pocket

Loss of salaries and future earning capability

Incompetence to keep the same quality of life prior to the incident 

Physical, psychological, and emotional issues

Expensive medical bills for hospitalization, operations, medical apparatus, medication, and therapies
Because of the nature of back injuries, it's crucial that you talk to a wise and able LA back injury immediately for a thorough evaluation of your case. It's significant to take note that the insurance company will never be on your side. Insurance for them means business and paying you means a loss on their end. 
If you deal with a claims adjuster on your own, chances are you'll have a low-ball offer, which is lower than what you really deserve. Some of them will use delaying tactics while others don't have the intention to victims. This is one of the reasons why you need a wise and able LA back injury by your side to fight for your right and negotiate with the insurance company. He will represent you in court if needed, especially when the insurance company won't cooperate.
The Wise and Able LA Back Injury Attorney to Best Handle Your Case
Whenever you need someone to defend you and fight for your rights, LA Injury Group will always be here for you. Our team of attorneys is not only wise and able but also compassionate and dedicated to their work, which resulted in millions of dollars in recovery.
We have the experience to maximize your recovery. Call us today at (818) 240-1800 and let's discuss your case at no obligation.