Selecting the right personal injury lawyer in Los Angeles CA might turn out to be confusing with thousands of law firms available in California. There are certain methods for finding the right personal injury lawyer, especially if you want to hire a lawyer to settle your personal injury claim. The first and most important task is to find a lawyer who is specialized in personal injury. Apart from just hiring an experienced personal injury lawyer in LA, it is essential to know what to look for in a law firm. A well-established law firm is bound to have the best lawyers in the city.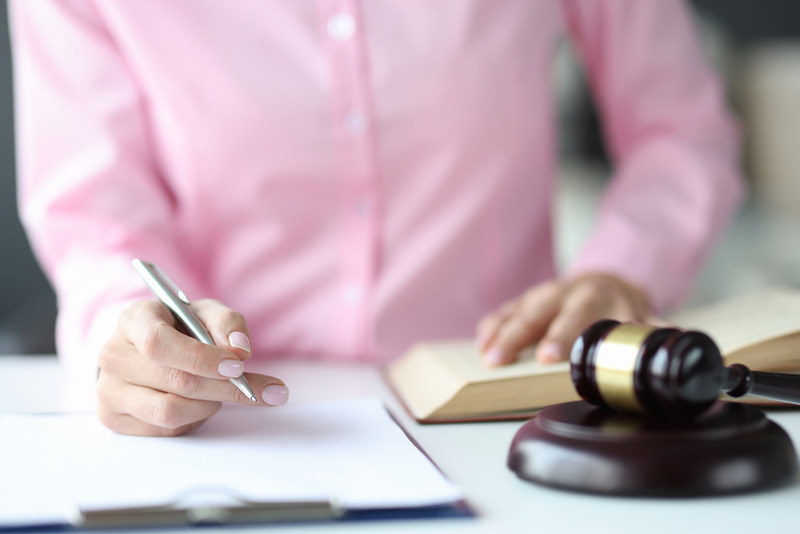 Personal Injury Lawyer In Los Angeles CA: Selecting The Right Law Firm 
By selecting the right law firm, you are already halfway through your process. Choose a law firm that is specialized in Personal Injury. There are only a few law firms across Los Angeles that are dedicated to practicing personal injury litigations. The LA Injury Group is one such firm that has years of experience in dealing with personal injury litigations. With some of the best accomplished and skilled lawyers, the LA Injury Group has helped thousands of clients in Los Angeles and is one of the most reputed law firms.
A good law firm must have a disciplinary record along with winning results. Select a lawyer that has dedicated their practice to representing similar situations. In Los Angeles, the LA Injury Group is known for its specialty wrongful death, motorcycle accidents, car accidents, and more. Before choosing a lawyer, it's always good to check their ratings and reviews online. Testimonials and reviews can help to give an insight into the lawyer or the firm. The LA Injury Group has been rated for its professionalism, quality, and value.
Understanding The Cost 
The most important part is finding a lawyer who meets your needs with a reasonable fee structure. In Los Angeles alone, numerous lawyers charge hundreds of dollars per hour. Selecting a lawyer whose fee structure fits your financial situation can be stressful, especially after a personal injury. If you are in a financial crisis but require the most cost-effective way to hire a lawyer, the LA Injury Group is the right place. With some of the top lawyers in Los Angeles, the LA Injury Group strictly works on a contingency fee basis. Clients will not need to pay any fees until or unless the LA Injury Group wins a settlement. That said, you don't need to worry about any fees or pay per hour for every visit or phone call.
Hiring the Best Lawyer  
It's not about just selecting a reputed law firm or an experienced lawyer, It's important that you feel comfortable with your lawyer right from your first conversation. You need to feel confident with their overall experience and credentials before making a decision. Ensure that you explain your situation and make sure that the lawyer answers all your questions without hesitation. Since 2005, the LA Injury Group has served satisfied clients in and around Los Angeles. With over $26 million recovered in settlements and verdicts, a group of qualified lawyers is ready to serve you.
Choosing a lawyer who does personal injury law exclusively and selecting a lawyer with a proven history of settlements is crucial. It is also important for a lawyer to be an active member of the state and national trial lawyer group. Personal injury law involves several practices and rules. The law is intricate and a lawyer should allow you to talk to their past clients if required. On the other hand, a lawyer should have a record of taking cases to trial if needed. Several lawyers lack those aspects when it comes to personal injury. At the LA Injury Group, every lawyer is an expert in their field.
The skills of your lawyer will play a pivotal role in handling insurance companies. Lawsuits that have serious personal injuries can turn out to be expensive to take to court. An established law firm should have the financial and staffing resources to take your case to court if necessary. Ensure that the lawyer does not force you to take an inadequate settlement. Ask your lawyer if he or she is board-certified by the National Board of Trial Advocacy.
The LA Personal Injury Group takes pride in helping personal injury victims to navigate through the entire process before they hire a lawyer. With a free case evaluation, our experts will put you on the right track. The LA Personal Injury Group are qualified lawyers and are permitted to practice law in California. When selecting a lawyer, it's essential that they have been practicing in the same state.
Things To Avoid While Hiring a Lawyer 
Try to stay away from hiring lawyers based on billboards or targeted ads. There are hundreds of law firms that use ad agencies and applications to target people during an emergency. Research is the key to hiring the best lawyer. A lawyer must also be interesting in you and your case. A good lawyer will have their goals aligned with yours. Get a lawyer who will help you in your case from start to finish, including the paperwork if needed. Ideally, you need to find the right balance and a lawyer who is pleasant to work with. A lawyer-client mismatch can lead to a bad outcome and that is something you need to avoid.
The LA Injury Group is focused on their client's objectives by bringing in the best financial result. The LA Injury Group has helped individuals to cover financial losses and pay their accident-related bills. With a proven track record of financial recovery outside of court and at trial, the LA Injury Group has some of the best personal injury lawyer in Los Angeles CA. Get in touch with our experts today to recover from your personal injury and stress.