When your loved one died, as a spouse or family member who financially depends on the decedent, you can hold the defendant liable for his negligence or deliberate action. You have the right to receive compensatory damages under California wrongful death case. However, this process can be daunting because of the complex nature of law. You need an expert to help and guide you throughout the process. Speak with one of our experienced wrongful death lawyers at LA Injury Group and better understand how wrongful death lawsuit works in California. Call (818) 240-1800 and schedule a FREE consultation with us.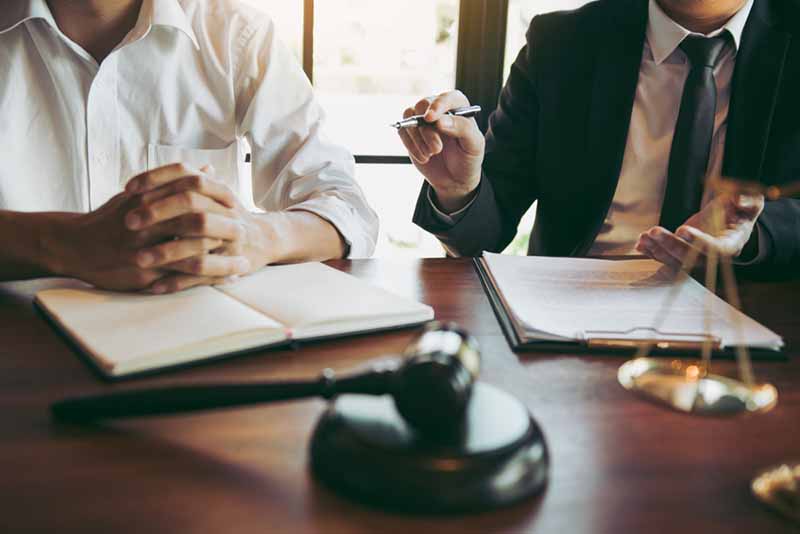 The Process
It's devastating when your loved one died because of somebody else's negligence or bad intention. It would be easier to accept if he died because of a disease or illness. But it's a different story when the cause of your loved one's death is recklessness or premeditated. Seeking justice is the first that comes into your mind, and we're here to help.
Our competent and effective wrongful death lawyers at LA Injury Group will protect your rights and defend you from the liable party (or parties) and the insurance company. We'll be with you from start to finish until you get the justice you deserve and the rightful compensation.
Below are the processes of how wrongful death lawsuit works in California:
Identifying the party involved in the incident. According to the state's law, a wrongful death occurs due to the intentional action or dereliction of another individual. In some cases, there's more than one party involved. Your advocate should have enough skills to identify multiple parties to maximize your compensation, allowing you to get higher compensation.
In vocation, several wrongful death lawsuits are usually brought after:
Motor vehicle collisions with pedestrians
Use of defective or faulty products
Vehicle accidents such as car, truck, bus, or motorcycle
Toxic chemicals exposure
Criminal acts, such as assault or murder, including domestic violence
Checking if you're eligible to bring a wrongful death lawsuit. The law only enables specific surviving family members to file a wrongful death lawsuit when their loved one dies because of another person's fault.
Surviving spouse or domestic partner
Existing children of the decedent
Parents or siblings
Additionally, the state empowers other people to file a wrongful death case if they were economically dependent on the deceased victim. These eligible people include:
Deceased's step-children
Deceased "putative" spouse including their children
Deceased person's parents
Hire a skilled and knowledgeable wrongful death lawyer at LA Injury Group. A wrongful death case is a complicated matter and the anguished family must not handle it alone. Hiring an advocate helps ease the burden from your shoulders due to the tragic incident.
Investigating the accident and cause of death. Negligence is the key to obtaining compensation. Your reliable advocate will conduct an investigation and find the cause of your loved one's death. He will gather pieces of evidence to persuade the court that someone is responsible for your loved one's wrongful death. The process includes:
Reading the police report
Communicating with the witnesses
Looking at medical records, including postmortem examinations
Evaluating vehicle damage
Seek compensation for the untimely death of your loved one. Most defendants, including their insurance companies, would rather settle a dispute than let it go to trial. However, negotiations generally take time and are upsetting. You'll demand damages including:
Loss of expected financial support
Loss of benefit from domestic services
Loss of affection and companionship
Don't forget the deadline. California allows the surviving heirs to file a claim within two years from the date that their loved one died. However, filing a lawsuit against a government body and other situations require a different statute of limitations.
Our well-versed lawyer knows better and can explain to you if there are exceptions. Moreover, we can help you file a claim within the time limit and avoid losing your right to compensation because of late filing.
Filing a wrongful death lawsuit. If the defendant's insurer declines to pay the amount that you seek, then we can help you file a personal injury claim for your loved one's unlawful death. The defendant, on the other hand, has 30 days to respond to your complaint.
Check on the defendant's insurer's response. They will either admit or deny the truthful allegations against their client or tell you that your claim is invalid.
Discovery or fact-finding for the lawsuit. This allows both parties to lay their cards on the table. However, this process can take months and is usually the longest stage of a wrongful death lawsuit.
Take part in stipulated mediation. The court will attempt to settle the disputes without the need for trials and might require you to appear in the settlement conference headed by a lawyer or judge acting as mediator.
Appear in court for the wrongful death case trial. When settlement and mediation fail, there's no other choice but to bring the case to court. This is where witnesses from both sides appear in court for testimony and cross-examination.
Trials usually take a week or more, but it's worth it when your advocate established a strong case against the defendant and has a successful case. At least 9 of 12 jurors should agree the defendant is accountable for the victim's wrongful death.
Eligible People to File a Wrongful Death Claim in California
California enables specific people to file a wrongful death claim on behalf of their lost loved one. They are:
The deceased victim's surviving spouse or partner
The departed's surviving children
The grandchildren of any deceased children of the decedent
The following people can also file a claim as long as they can prove they're financially dependent on the defunct victim:
the decedent's "putative spouse"
the children of the decedent's putative spouse
stepchildren of the deceased victim
the lamented person's parents
decedent's legal guardians
the defunct's siblings
Need Professional Help? Contact LA Injury Group
We understand how you feel and what your family is going through. Losing a loved one because of another's fault is a devastating experience.
Our compassionate and efficient wrongful death lawyer will always be here to help you every step of the way. We'll help you seek justice and get the compensation the surviving family deserves. Let's talk about your case. We work on a contingency fee basis. Call us at (818) 240-1800 for a FREE evaluation of your case.