It's truly devastating when a loved one died in an accident, due to the negligence of another person, and in a wrongful way. If the victim died in Los Angeles, there's no questioning that you need to speak with a skillful wrongful death trial lawyer in LA for your peace of mind.
The decedent's surviving family can file a wrongful death claim. Filing this kind of lawsuit is a complicated thing and requires a lot of time, patience, skill, knowledge, and effort. You need a skillful wrongful death trial lawyer in LA to help you go through all the legal processes. 
You may seek financial compensation for the following reasons:
If the victim's death was work-related, the fault is not a concern.

If the deceased person was partly liable for the accident that caused his death, the compensation you'll get will reasonably reduce. The extent of the victim's fault will decide the amount that the surviving will receive.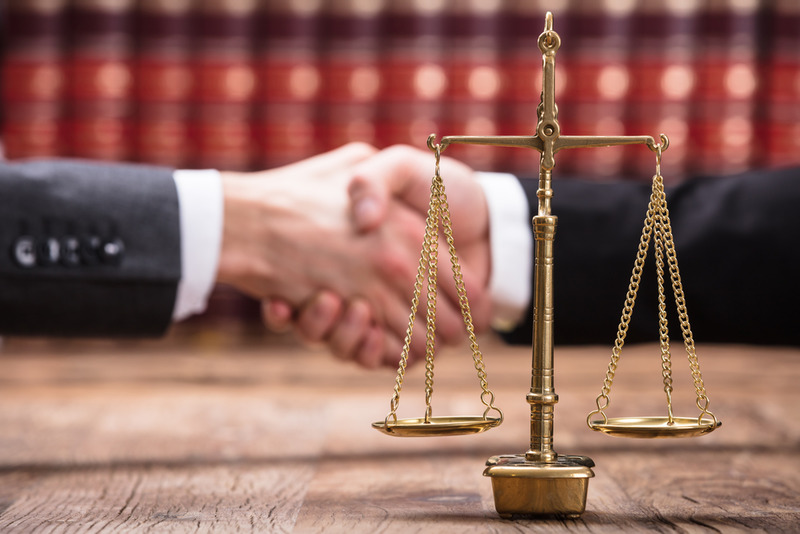 Skillful Wrongful Death Trial Lawyer in LA versus Insurance Company
Filing a wrongful death lawsuit to recover damages is a big help to at least alleviate the burden the family will carry for a long-time. However, you must prepare yourself for the worse when it comes to dealing with insurance companies. Most often than not, they don't want to pay the victim's family. If they will, it will just be a fraction of the amount the departed's family truly deserves. 
A huge percentage of all initial insurance company offers are not evenly close to covering true losses, which include:
Medical expenses

Pain and suffering of the decedent

Loss of social relationship

Loss of income

Loss of earning capacity 

Burial and funeral costs
When you have a skillful wrongful death trial lawyer in LA ready to fight for your right, insurance adjusters will think twice before they delay, pay you a small amount, or even decline your claim.
Kinds of Compensation Involved in a Wrongful Death Claim
The damages you can recover from a wrongful death claim are meant to compensate the decedent's heirs for the value of the support they should have received if not for their loved one's unexpected death. The damages you can recover can include both economic and non-economic losses.
ECONOMIC DAMAGES
Economic damages can different types of compensation for damages considered as quantifiable, such as:
Financial support the decedent would have given to his or her family if not for the unfortunate circumstance

Loss of benefits or quality time spent with the heirs should he or she had lived

Funeral and burial expenditures 

Justifiable value of domestic services the departed would have provided
NON-ECONOMIC DAMAGES
Non-economic damages can include different types of remuneration for damages that aren't as simple to compute compared to economic damages. It includes compensation for the deceased's:
Security

Companionship

Moral support

Upbringing and guidance

Intimate relations

Passion
The California law sets no restriction or cap regarding the amount awarded to economic or non-economic damages. Economic damages are usually awarded according to the sum of all measurable losses. A jury, on the other hand, can award any amount of non-economic damages they find reasonable, relying on the pieces of evidence presented in the court.
A skillful wrongful death trial lawyer in LA collaborates with different economic and financial specialists. This is to help appropriately calculate the entire losses the family experienced because of a loved one's death. Properly calculating the entire loss is paramount because after the jury award the settlement, it means the case is over and you can no longer dispute any amount. 
Who Can File a Wrongful Death Claim?
According to the California Code of Civil Procedure, the following people have the right to file a wrongful death claim.
Spouse of the decedent

Domestic partner of the decedent

Children of the deceased

Grandchildren of the deceased, if the children of the deceased are also dead already

Other minor children who depended on the departed for at least half of their financial support and lived with him or her for 180 days prior to the death. This also includes stepchildren.

Any other individual through California's intestate succession laws
All for One, One for All
To avoid multiple lawsuits originating from the same facts, all entitled heirs who will file a wrongful death lawsuit should either voluntarily join or become joined in the same case. 
Contact a Skillful Wrongful Death Trial Lawyer in LA Today
Need to talk to someone about filing a wrongful death lawsuit? We are all ears at LA Injury Law Group. Our team of compassionate and dedicated lawyers works hard to help you maximize your recovery. We fight for our client's rights and make sure they get the settlement they truly deserve.
Call us today at (818) 240-1800 and we'll evaluate your case at no cost.