Filing a lawsuit to recover your damages is easier said than done. There are a lot of things that you have to do in order to provide all the requirements needed to file a claim. Another thing is, you cannot do it alone, especially if you sustained injuries. That is why hiring a Los Angeles CA personal injury lawyer is your best choice to help you acquire better compensation.  
What is a Personal Injury Lawyer?
A personal injury lawyer is a sort of civil litigator who gives legal representation to complainants. This is an individual or multiple parties who claim physical or mental injury due to an accident caused by the negligence of another person, groups, or entities.
4 Circumstances Where Hiring a Los Angeles CA Personal Injury Lawyer is Crucial
It is in your best interest if you want to hire a Los Angeles CA personal injury lawyer or not. If you think you can handle it all by yourself, then go for it. However, you might want to check out the following circumstances where hiring a lawyer makes sense. 
Uncertain Who is Held Liable
You cannot get hold of yourself in an instant following an accident. You are still in shock and cannot think properly at the moment. You might not even remember or is uncertain of who is at fault. In occurrences like these, insurance companies will take advantage of your confusion and blames you for the accident. 
You need a credible Los Angeles personal injury lawyer to stand by your side and fight for your right. He can protect you from vindications as well as cross-claims.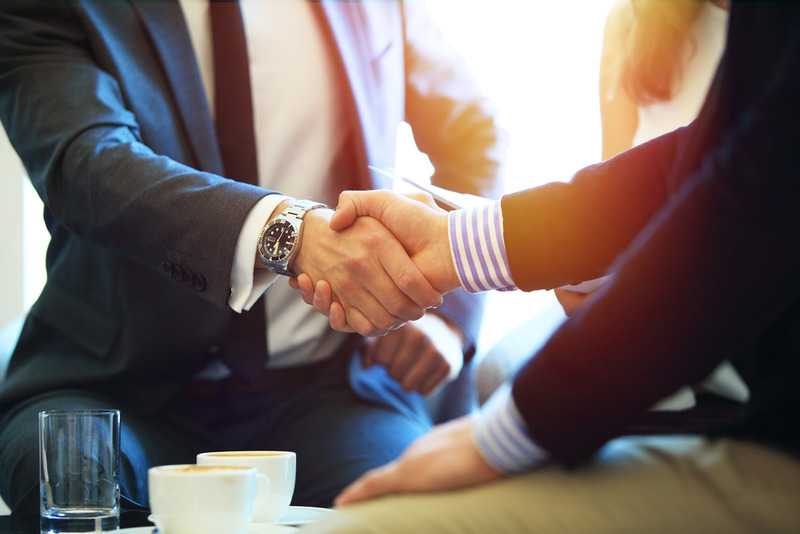 Involvement in the Accident of Various Parties
Have you sustained an injury due to an accident involving several parties? If this is the case, hiring a Los Angeles personal injury lawyer gives you a better opportunity of not paying bills you did not anticipate. He has the expertise to deal with several claims adjusters simultaneously and help establish a case that protects you.
There are instances where multiple parties are at fault that resulted in your injury. Your Los Angeles CA personal injury lawyer can assure you will acquire all the compensation you deserve without missing even a single penny. 
Insurance Companies Deny or Procrastinate Your Claim 
Claims adjusters understand that 99% of people do not recognize how complicated are the laws and their procedures in terms of a personal injury claim. Most commonly, they will deny or prolong your claim. They will only make a fool of you and present a low-ball offer for an unfair settlement. 
Additionally, they know you need money badly. They are hoping that you will grab what amount they will offer you. However, when you have a Los Angeles personal injury lawyer to represent you, these claims adjusters will think twice of offering you less than what you deserve. 
Suffering From Grave Injury or Permanent Frailty or Disability
An accident can either leave you dead or alive, but with consequences. Given the grave injury, you can also endure permanent disability. It is highly suggested that you consult an expert Los Angeles personal injury lawyer to handle your case. This will help you avoid major and lasting financial strain for the entire family.
How to Search for the Principled Los Angeles Personal Injury Lawyer to Help You Acquire a Better Compensation?
With several Los Angeles personal injury lawyers out there, looking for the right one is challenging. There are some factors that you need to account for to make sure you are hiring the precise candidate. 
Choose a Los Angeles personal injury lawyer that represents claimants or plaintiffs only. This lawyer should not put forward the interest of any claims adjusters. He must have adequate knowledge regarding personal injury claims and comparable issues such as workers' compensation. 
Check the law firm's reviews as well as its personal injury lawyers. "Word of mouth," as they say, is a powerful tool that can make or break your business or reputation. Checking the reviews provides you an insight into your case if you are to hire a specific lawyer. You will know if your case has better chances of being successful. Testimonials from their previous clients can help you decide whether to hire them or not.
The law firm and its lawyers have respect for other law firms and lawyers and vice versa. As professionals, each one should have respect for each other in their respective fields. They can get referrals from other law firms in LA in case they can no longer accommodate more clients. 
Contact a Los Angeles Personal Injury Lawyer Today
We, at LA Injury Group, has a selection of the best personal injury lawyers in town to help win your case. Our commitment and hard work have collected millions of dollars in recovery for our clients. 
Do not wait for days before you speak with a Los Angeles CA personal injury lawyer. The sooner the better. You can easily reach us by calling (818) 240-1800. Talk to us today and let us discuss your case for free.