Head trauma can be one of the trickiest injuries to identify and diagnose aside from being hard to prove. It involves any severe head injury that leads to enduring physical or mental breakdown. If someone caused your head trauma or your loved one's, whatever the reason is, it's possible to receive compensation. It will cover medical expenses, pain and suffering, loss of income, and other damages. Don't forget to consult a head trauma lawyer LA to help you file your claim.
Statutes concerning brain injuries may differ from state to state. It's the reason why it's important for victims to discuss the matter with an experienced head trauma attorney LA. He can help you walk through the process of litigation and work toward the compensation you deserve.    
What is a Head Trauma?
Head trauma, also known as traumatic brain injury (TBI), occurs due to a forceful blow or shake to the head. Mild head injuries may agitate you for a short time. But inexorable injuries can lead to throbbing, bleeding, damaged tissues, and other tangible brain damages. These injuries may bring about lasting cognitive, mental, temperamental, and physical incapacities.
Most Common Accidents and Situations Resulting to Head Trauma
The Center for Disease Control cited head trauma comprises almost 30% of the entire injury-related demises in the United States. It is one of the most grave forms of personal injury. In such cases it is best to consult a head trauma lawyer LA to help you file a claim. 
Motor Vehicle Accidents
Among the causes of a head trauma, motor vehicles accidents top the list. The intensity of injuries leans on several factors which include the vehicle's speed, road conditions, and if it involved driving under the influence or DUI.
Slip and Fall Accidents
When your head knocks a hard object or surface can result in a head trauma, especially on slip and fall accidents. This kind of injury may also result in critical damage to your neck and spinal cord.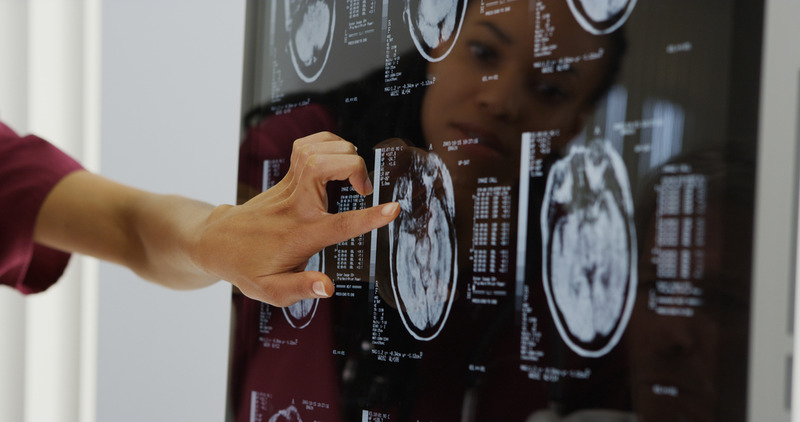 Medical Negligence
Sad to say that several brain injuries developed from the negligence or unethical actions of credible medical experts. These malpractices include:
Ineffective or inaccurate diagnosis or treatment

Birth injury

Inadequate or improper provision of care

Surgical screwup

Nursing home carelessness or maltreatment
Accidents Related to Work
Work-related accidents, specifically on construction sites, usually cause brain injuries. In can also happen in warehouses where falling cargoes or boxes may fall on unsuspecting workers. 
Proving a Head Trauma
One of the important things that you need to do when filing an insurance claim is proving that you are suffering from head trauma. You can do it the hard way or the easy way. 
When we talk of the "hard way," it means you are going to do it all by yourself. The question is, how would you do it with your current situation? The "easy way," on the other hand, is seeking the legal help of a skilled head trauma lawyer LA. Remember that the damage or injury you sustained need confirmation through documents and attestation. You need someone you can rely on in helping you recover your damages.
How a Head Trauma Lawyer LA Proves Head Injury 
A head trauma lawyer LA will start at the beginning to prove that you sustained a head injury. He will present why, how, and what occurred in the mishap as well as how it affects you and your family.
If your head injury resulted in a car accident, it is a requirement to submit precise documentation related to it. It can prove if a head trauma really occurred and states what analysis they used. It also includes how you respond, proves you're suffering from head trauma, and what are its effects on you. 
A head trauma lawyer LA has the means to gather evidence, from pictures and videos and finding witnesses that can provide truthful statements. This includes people who are at the scene of the accident as well as medical experts who will examine your injuries.
Measuring your Functioning After the Accident
The analysis of the head trauma victim must include breathing, airway, hemorrhage control, and cervical spine protection followed by the Glasgow Coma Scale (GCS). It is usually established on a 15-point scale utilized for measuring and grading the acuteness of the head trauma after a traumatic brain injury. It measures the best eye opening, verbal, and motor response. Lower score means your injury is more alarming.
Eye Opening Response: Were you able to open your eyes when you like or only when asked to? 
Verbal Response: Were you able to speak naturally, somehow that means nothing, or whatsoever? 
Motor Response: Were you able to move your arms without any difficulties or only in reaction to painful provocation? 
This analysis measures your language, motor, behavior, cognitive, and higher brain functions. Those findings are usually compared to your capabilities before the accident for verifying the severity of your injuries. 
Filing a Lawsuit with a Knowledgeable Head Trauma Lawyer LA
Head trauma can cause permanent disability and piles up expenses. It is your right to file a claim to cover for all the expenses and lost wages. Our team of head trauma lawyers at LA Injury Group has the expertise to make your recovery bigger. 
Call us today for a free case evaluation. Dial (877) 678-4689 and let us discuss the appropriate approach to receive your well-deserved compensation.