Most people living and working in California depend on their cars for transportation. With so many vehicles on the road, especially during busy days, frequent collisions are likely to happen if both drivers and pedestrians are not careful. If you are a car crash victim, consider speaking with the finest LA car accident lawyer.
Last year in California almost 3,723 deaths occurred due to motor vehicle accidents. This is a minimal increase from the year before. Most of the casualties from motor vehicles involved passenger cars, light trucks, and motorcycles which are accountable for a fraction of such deaths.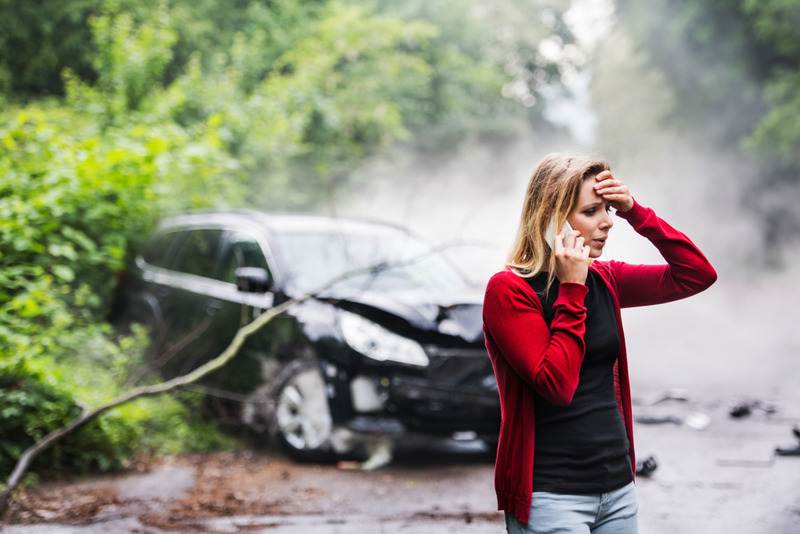 Finest LA Car Accident Lawyer: Things You Need to Do Following a Car Accident
When you encounter a car accident there are important things that you need to do. This will help you a lot should you consider filing an injury claim. It will serve as evidence and support and strengthen your case with the help of the finest LA car accident.
Seek Medical Help
It's paramount that you determine your physical condition and other passengers involved in the mishap. Call 911 or any medical staff you know for emergency help. Provide the emergency responders with exact details regarding the crash. 
Additionally, inform them of any symptoms you're experiencing. Most victims miscalculate the seriousness of their injuries due to the adrenaline rush. Always ask for a comprehensive examination and don't forget to follow all recommendations given by your doctor. 
Contact the Police
Contact the police as soon as possible and request a report to account for the car accident. Letting them know of the incident, especially in the case of a hit-and-run, is very important. After writing the report, ask for a copy for your records. The finest LA car accident lawyer will need it for the preparation of your claim.
Get Hold of Many Pieces of Evidence 
The more evidence you gather, the better for your injury case as it will strengthen your claim. Don't forget to get the contact information of the people involved in the car accident. It should include names, contact numbers, addresses, driver's license numbers, as well as insurance information. 
Taking pictures of where the accident exactly happened is another strong evidence. Take pictures of the area and the damaged parts of the vehicle. Your shots need to be wide and close up for detailed information. Keeping the broken parts of your wrecked vehicle would be a good idea to serve as part of the evidence. The finest LA car accident lawyer you'll choose will examine those parts and may collect significant information on how the crash occurred.
Don't Declare Liability
Think before you say something that might jeopardize your claim. What you say to bystanders, other victims involved in the car accident, especially to the insurance company, can be used against you. All of the victims will blame you and end up paying all of them. On your end, you might not acquire even a single penny. It would be best to allow the finest LA car accident to handle these correspondences. 
Steps to Take in Filing a Personal Injury Claim
Have you decided to file for a recovery to the damage you sustained? If so, there are specific steps you can take for quick ad accurate processing. These are:
Speaking with the finest LA car accident lawyer as soon as possible and make certain to present them your insurance policy documents.

Allow your insurance representative to understand that you met a car accident. Request for a list of documents they will require. Usually, they want to see the record of all the losses you endured. It includes medical treatment costs, car repair costs, and police reports.

Ask your insurance agency for a duration of when you must need to tender any necessary documents.

Never forget to document any discourse you had with the insurance company. Get the name of the person whom you've talked to, his or her position, contact number, and office. 
Most Common Mistakes Injured Victims Make After a Car Accident 
Being involved in a car accident is a shocking experience. Due to this, most victims commit mistakes, which sometimes create destructive consequences. These are the following:
Not seeking immediate medical treatment 

Underestimating your injuries

Not following the doctor's orders 

Not always informing your lawyer

Not relating to your lawyer regarding previous injuries and lawsuits

Hiring an unskilled personal injury lawyer

Posting online the injuries you sustained or your case itself

Attempting to do too much too soon 

Addressing the case with others

Communicating with the insurance company of the at-fault parties 
Call the Finest LA Car Accident Lawyer
LA Injury Group has the finest team of car accident lawyers you can always depend on. Our compassion, hard work, and dedication make us stand out from the rest. Reach out to us today and call (818) 240-1800. Let's discuss your case at no cost.