We mention quite a bit on these blogs about how difficult the time is right after you're in an accident. We hope that you read these and then never actually get into an accident. However, should this befall you, we want you to be prepared. It's a difficult time, to say the very least. You might feel more vulnerable than you ever have before. You may feel more scared, nervous and anxious than you might realize you could. It's important to remember that these are natural feelings. You've just been through an incredibly difficult experience. Of course, you won't feel right. Also remember: a Los Angeles car accident lawyer from our firm will be there for you every step of the way.
How a Los Angeles Car Accident Lawyer Helps
See, here at the LA Injury Group, yes, we hire attorneys because they're great attorneys. Obviously, that's the most important characteristic: can they do the job. However, that's not the only thing we look for when we bring in an attorney. After all, there are a lot of great attorneys and many fantastic law schools. We look for attorneys that are going to be good with people, too. When we bring in a Los Angeles car accident attorney, we make sure that they're going to be great with clients, as well. Here at the LA Injury Group, we look at our clients as people. We're on the same side, working together.
That empathy manifests itself in a lot of ways. For example, many of our clients may not have access to the absolute best medical professionals to figure out what's best for them. With our many years of experience, we've cultivated a tremendous lineup of some of the best medical professionals in the city. We can put you in touch with them. Many of them will work on contingency, so you won't have to worry about the bills until after your case has been settled. We see it as just one more way that we can help our clients to get back on their feet, so to speak, after being in an accident.
Of course, it's important to keep in mind that even while our Los Angeles car accident attorney is handling your case, you're in their thoughts. We check up on you, to see how you're recovering and to make sure that you're OK. We treat our clients like family, here. We take great pride in being a law firm that sees people as people and treats them as such. You've been through a terrible experience. You made the effort to reach out to a car accident lawyer. You deserve to be treated right for everything that you've had to go through. Car accidentsare too common in California , so people who have been in them deserve to be treated right.
Treating Clients Right
That being said, while we do everything we can to treat our clients as real people, the insurance company does not. The insurance company does not go to the same lengths to treat people right. In fact, it's been our experience that typically, the insurance company treats people like they're checks to be cashed, invoices to be collected. The sheer number of tactics that an insurance company adjuster (and the insurance company by proxy) can use on a person to get them to take less compensation than they deserve still absolutely astounds us to this day.
One of the major insurance company tactics that we've spoken of at length on these blogs is the "low ball" initial offer. The insurance company does this when they know you're going to be at your lowest. Everything we said in the first paragraph of this blog, about how you're vulnerable, tired and hurt – the insurance company knows all of that. In fact, they're banking on it. Their business model depends upon the idea that you're hurt, vulnerable and scared. We see that as you need the help of an experienced professional who can help you recover. They see it as the perfect opportunity to strike.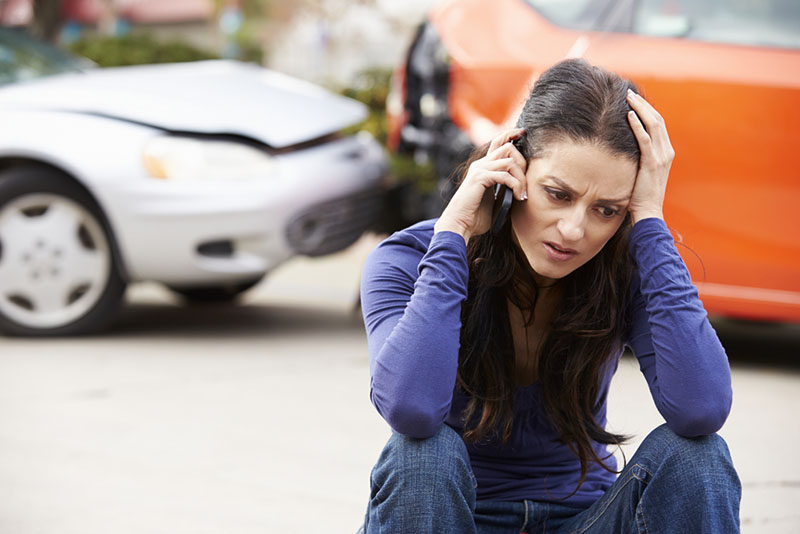 When we say "strike" we don't mean that someone from the insurance company shows up and physically strikes you or something. We mean "strike" as in "take action to get what they want." When they know you're at your lowest, at your most vulnerable… that's when the insurance company will do everything they can to put their adjuster by you to make you an offer. They want to get to you before you've had time to think. They want to be by your side and in your face before you've had time to process everything you've been through. The accident, the trauma, the fear and more – they want that in the forefront of your mind while they're dangling their offer in front of you.
Be Smart about the Insurance Company
As we've said, and it's very important to keep this in mind, when the insurance company makes an offer to you right after an accident, it can seem like the best thing in the world. Remember, you've been through an accident. All is uncertain in this moment. You have all sorts of new challenges and concerns: money, can you keep working, will you recover, so forth and so on. That's a lot for anyone to process and deal with. So, when the insurance company comes around with their money, it can seem like your ship has come in, to use a phrase. This can seem like the one thing you have been looking for. It is anything but.
Here at the LA Injury group, our Los Angeles car accident attorney team knows what your claim is worth. We've been doing this for many years; we have all kinds of experience, so we have a very good feel for what your claim can be worth. Of course, the insurance company also knows what your claim is worth. They have plenty of experience; they have all kinds of professionals who have been working for them for many years. So, when they approach you with an offer, the only person who doesn't know what your claim is worth… is you. The insurance company adjuster telling you this is a great deal sure knows what it's worth. They also know the deal you're getting really isn't.
See, this is why the insurance company can be so intent on you never hiring a car accident lawyer. They don't want you to know what your claim is really worth. When you don't have that extra information, then you aren't informed. When you aren't informed, they're the only party that's informed, and they can use that information against you. That's exactly what they try to do when they bring you an offer before you've hired an attorney. They want you to make a decision out of panic and fear, not knowledge and reflection.
Info from the LA Injury Group
That's why, as we've said before, you take nothing else from these blogs, show anything the insurance company gives you to a Los Angeles car accident attorney before you sign it. Feel free to repeat that as many times as you like. If it's a good deal, we'll tell you to sign it. It never is, but if this is the one time that ever happens, we'll let you know. Important to keep in mind: the insurance company knows what your claim is worth, so even if they offer you a lot of money, know that your claim is worth more than that. The more they offer you, the more your claim should really be worth.
That, at the end of the day, is what our team of attorneys is really focused on: making sure you get what you deserve. You've been through so much when you've been through an accident. Nothing is easy; everything might be more difficult than it was. We can help. To start the process off right, schedule a free consultation with us by going to our site or giving us a call at (818) 240-1800.