Being involved in a motorcycle accident is never easy, especially if you are struggling with injuries. Every state has its own set of laws, and dealing with legal decisions right after an accident can make things difficult. The first and foremost important part is to get in touch with a Personal Injury Lawyer in Los Angeles. However, there are certain things to look up before hiring the best motorcycle accident lawyer in Los Angeles. Los Angeles might have thousands of Personal Injury Lawyers, but not everyone has a high success record.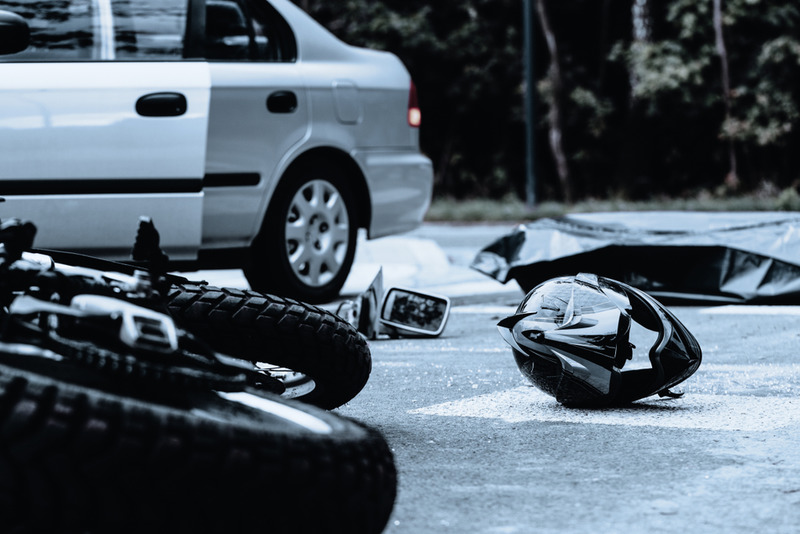 Best Motorcycle Accident lawyer In Los Angeles: Experience and Result Oriented
Getting hold of an experienced motorcycle accident lawyer can be a crucial task. The most essential part is to hire an experienced lawyer who has handled complex cases. The lawyer must also be able to deal with insurance companies and present your case in the right manner. Before hiring a personal injury lawyer, make sure the law firm is result-oriented with a record of successful cases. A lawyer must be determined to bring out the best for their clients. The LA Injury Group has a proven record of successful litigations in handling vehicular accident cases.
Representing Your Case and Negotiations
You need a lawyer that has a clear record of serving victims. The lawyer must be willing to get the required information and secure a good settlement on your behalf. As a victim, you have the right to ask your lawyer about your case and its status. Hence, the lawyer must be committed to communicating openly with clients. One of the other biggest challenges is handling insurance companies. A good lawyer will ensure that they are doing their best to reach a proper settlement. The LA Injury Group has a set of committed personal injury lawyers that specialize in handling motorcycle accident cases.
Dedication
Our lawyers ensure that you don't go unnoticed. The LA Injury Group is dedicated to serving clients across Los Angeles for more than 15 years. We take every individual's case with maximum care and provide the right amount of support. Since we work on a strict contingency basis, we try to get your compensation as soon as possible. Our lawyers are friendly and professional, at the same time, we are available for our clients when required the most.
Handling Financial Issues
Insurance companies always try to make a fast settlement offer. If you are involved in an accident you deal with several damages, including financial loss. Most insurance companies try to take advantage of this situation by offering you a small settlement. Being in a critical condition and under financial pressure, many victims fall prey to their offers immediately. Our expert lawyers will coordinate on your behalf with insurance companies and guarantee that you receive fair compensation. Before accepting any settlement, it is important to get in touch with an experienced personal injury lawyer. Our experienced lawyers will negotiate with insurance companies by bringing out the facts based on your case.
How Do We Help
At the LA Injury Group, the first thing our lawyers would do is understand the depth of your accident. Based on your situation, our experienced lawyers will take the necessary steps to smoothen the process. Right from investigating the accident to location eyewitnesses, our lawyers can help you in navigating through the entire process. Our top lawyers know the importance of performing a detailed investigation. With a lawyer on your side, you have the legal approach to any evidence that is withheld. Our lawyers can also help you by getting your witnesses to testify if required.
Overcoming disagreements with insurance companies is not your headache anymore. We assist you in gathering available evidence such as video footage that might be helpful to fight for your case. At the LA Injury Group, we go deep down to the roots to identify the reason behind your motorcycle accident. In case of an auto part defect, we can bring a specialist to find out if there was a manufacturing defect that caused the accident.
Filing Deadlines And Identifying Liable Parties
Time is of the essence when it comes to dealing with a motorcycle accident. If you do not reach a settlement and an adequate amount of time is passed since the accident, you might not be able to bring your case forward. The court can dismiss a case if it's not filed during the required time. Our lawyers will handle this situation by protecting you from filing deadlines. Identifying accountable parties can increase your chances of getting 100 percent compensation. California has a joint and several liability law, our lawyers will make sure you understand your rights.
The LA Injury Group is not just a set of experienced personal injury lawyers. Our lawyers are tough and have a strong record of handling crunch situations. Let's assume that the insurance company is not ready to cooperate, we will take the case to trial by taking the right steps. The LA Injury Group will represent you at the court and we still take no fee unless we win. We negotiate with the opposing party by putting our years of proven experience to practice. Hiring the right lawyer for your motorcycle accident case will require these factors. Only a few in Los Angeles possess the experience to handle the toughest situations.
The LA Injury Group will ensure that your case is strong before negotiations for compensation begins. We make sure that the insurance company will not take advantage of a victim. The LA Injury Group understands the financial and health conditions of an accident victim. Hence, we deliver the best possible solutions.  Contact us today to speak with an experienced motorcycle accident lawyer in Los Angeles.