The passing of a loved one is one of the most difficult experiences that a person has to go through. When a loved one passes on, particularly if it's unexpectedly, the surviving family members require time to grieve and heal. Learning that the a loved one's death was a wrongful death, and that it was caused by the negligence or malice of another person, then it can be all that much more difficult. Should that happen, you deserve to be compensated. During these difficult times, it can be hard to know what to focus on. Our attorneys at the LA Injury Group can be there to take the burden of a wrongful death suit off of your shoulders. In this blog, we'll cover what a wrongful death lawyer in Los Angeles from our firm can do for you.
A Wrongful Death Lawyer in Los Angeles from the LA Injury Group
The period after a loved one suffers a wrongful death can be especially difficult, so it can be hard to know who to trust. Here's a helpful guide: the job of a wrongful death attorney is to make sure that the surviving members get as much money as possible. The job of an insurance company is to ensure that the surviving members get as little money as possible. It really is that simple. There can be a lot of conversation around that. Indeed, that is the essence of the conflict distilled down to its base elements, but that is the truth.
Of course, it's natural for some people to be wary of lawyers. Indeed, after suffering the death of a loved one, for many, the last thing anyone wants to have to deal with is finding an attorney. To be clear, that's why we make it easy to schedule a free consultation with us. You can simply send us a message through our site or call us. Then, we'll sit down with you. We'll listen to you (indeed, that's one of the best parts of our job) and then we'll figure out the best path forward. This way, you don't have to deal with having to handle an entire wrongful death case by yourself.
We know that many people try to negotiate with the insurance company (or others) by themselves. While we understand the impulse, we can't recommend that. It may seem like you're taking out one step, but really you're making everything that much harder on yourself. Indeed, it's almost impossible to get all of the compensation that you deserve for the loss of your loved one. Beyond that, you're putting yourself at an extraordinary disadvantage when dealing with an insurance company on your own.
Insurance Companies and their Tactics
Taking on an insurance company by yourself is extremely difficult, and there's practically no way to get the compensation that you deserve when you do so. Think about it: the insurance company has trained professionals on their staff. These are people who have dealt with wrongful death cases for many years. Their experience and their training are vast. You are someone who just suffered a tragic loss and who, presumably, doesn't have the kind of training that those experts will. So, when you try to negotiate with them, you will be the only person at the negotiating table that doesn't have that kind of training. As they know so much more, they'll be able to use that advantage against you to your detriment.
This is why it's so critical to hire a wrongful death attorney. We have that same experience. We've been doing this as long as the experts at the insurance companies, if not longer. We can match them in experience. So, when it comes to negotiate, they won't have that same advantage. With us by your side, we'll be able to put you on equal footing with the insurance company. By having attorneys of our caliber on your end of the table, it forces the insurance companies to negotiate fairly.
Another way that we can match the insurance companies is in terms of resources. It's almost impossible to overstate the extent of an insurance company's resources. They are practically limitless. They can afford the best attorneys, the best experts, the best investigators – basically everything they need to win their case. If you take a small law firm, or one without that much in terms of resources or experience, then the insurance company again has an extraordinary advantage. They can crush a law firm like that, essentially drowning the case in their experts, attorneys and more.
That doesn't happen when you get attorneys from the LA Injury Group. We have the resources to match the insurance company. When they bring in experts, we can bring in experts. They bring in their attorneys; ours are just as good if not better. With us by your side, you can take on the insurance company in a fair fight. By that same token, it's important to note that you don't need a lot of resources yourself to hire our law firm. We work on a contingency fee. So, we don't get paid unless you do. That means that you don't have to pay us any money up front. We have the resources; you don't have to worry about them.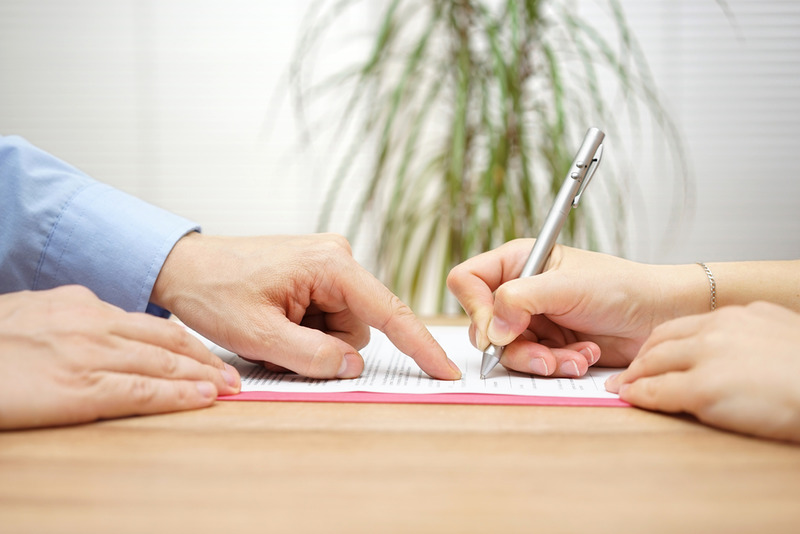 What the Insurance Company Does
At every step of the process, the insurance company tries to exploit the wounded, grieving state of the surviving family members. They also try to exploit how much more they know about this kind of case than you. For example, many times someone from the insurance company will call you as soon as possible after an accident. Then, they'll try to get you to take a settlement as quickly as possible. This may seem like a true blessing; money when you need it during a dark, difficult time. However, this is really the insurance company simply trying to rip you off.
They know how much your claim is worth. Paradoxically, the more money they offer you up front, the less you should take it. If they're willing to offer plenty of money before you get an attorney, then they know that your claim is genuinely lucrative. If they can get you to take anything less than what that claim is worth, they'll have made money. This is why you should let us look at any offer the insurance company makes before you sign it. Indeed, let us look at any paperwork the insurance company gives you before you sign it.
Before You Sign Anything
That's because the insurance company is aware of how much more they know about the law than a regular person. They want you to sign away your money and your rights. Never sign something from the insurance company before we get a chance to look at it. By that same token, someone from the insurance company may try to record your statement. Don't let them do that, either. There's no upside for you in it. They may say it's just a tiny, innocuous thing, but really they're trying to get you to say something that could ultimately lower your potential settlement. Say as little as possible and then contact an attorney.
The period after someone you love passes away due to the fault of another is one of the most difficult experiences that anyone has to go through. During this difficult time, your focus should be on your grieving, healing and recovery. Having attorneys to handle your wrongful death suit for you can give you one less thing to worry about. Scheduling a free consultation with us is easy. It's a great way to protect your settlement and ultimately, the financial future of you and your family. Do it today by giving us a call at (818) 240-1800 or sending us a message through our website.