Los Angeles ranks as the city with the highest number of car owners in California with more than two million registered vehicles. It's also one of the reasons why it's one of the most traffic-jammed cities in America. The huge volume of cars on the road can cause road accidents because of the different behaviors of each driver when behind the steering wheel. When you or your loved one suffer injuries in a car accident due to another driver's negligence, call LA Injury Group to help protect your rights. We're serving personal injury victims since 2005, and our experience and expertise will help you seek justice and the compensation you deserve. Call (818) 240-1800 to schedule a free case evaluation with our skilled car accident lawyers in Los Angeles.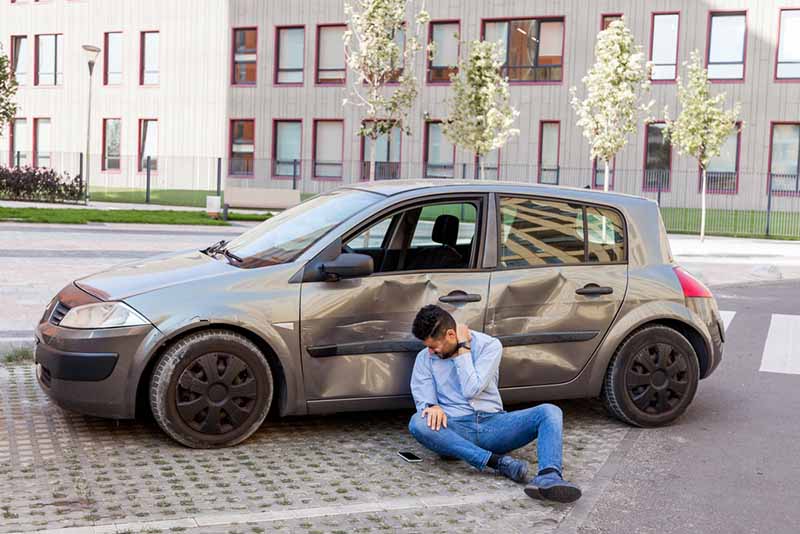 Why Should You Hire an LA Injury Car Accident Lawyer?
Getting involved in a car accident is a stressful experience, especially for the victims. Instead of spending your time regaining your health and allowing your injury or wounds to heal, you have to deal with insurance companies and their claims adjusters. With all the misfortune that happened to you or your loved one, you can't think properly or what's the best thing to do.
However, when you have one of our knowledgeable Los Angeles car accident attorneys, you'll have peace of mind because we'll handle your case more efficiently. Other things that we can do for you include:
Evaluating your case at no fee and answer any questions that you may have
Assess and examine your car accident, what caused it, and the situations enveloped within
Identify all negligent parties and hold them liable for your injuries
Negotiate or deal with the insurance company so you can focus on recovering your health from the injuries you suffered
Bring your case to trial and represent you in court when necessary
Skilled Car Accident Lawyers in Los Angeles: What Causes Car Accidents in Los Angeles?
Negligence is the most common root cause of why car accidents occur in Los Angeles. When a driver breaches his duty of care owed, a tragic road accident is likely to happen and someone is sure to become a victim.
Speeding
One of the leading factors in traffic injuries and death is speeding. When a driver drives too fast, he decreases his reaction time to dangerous situations to avoid a collision and reduces the capability of avoiding other vehicles or road safety structures to protect himself or his passenger(s).
Reckless Driving
Also called aggressive driving, it comprises a combination of traffic violations that put property and people's lives at risk. Its complex nature necessitates the presence of a well-versed Los Angeles car accident lawyer from LA Injury Group.
Distracted Driving
Anything that distracts your attention away from the road while driving is distracted driving and can cause catastrophe and grief. Examples include texting, eating, and talking to a phone or passenger to name a few.
Driving Under the Influence (DUI)
Every year, the case of driving under the influence of drugs or alcohol continues to increase, especially among teenagers. Intoxication impairs your senses and leads to reduced muscle coordination and more delayed reaction times. Before you can do something to avoid a crash, it's already too late.
Tailgating
A vehicle that tailgates can result in high risks for rear-end collisions. The driver will have little or no time to react if the leading vehicle suddenly stopped, slowed down, or made an emergency maneuver.
Disregarding Traffic Laws
Ignoring traffic laws also means ignoring your duty of care to other people of making them safe whether they are pedestrians, passengers, or other drivers on the road.
Roadway Defects
Defects on a road can be a great risk to people who are using it, especially at night when there's poor visibility. Open manholes, potholes, and large cracks can create accidents and serious injuries.
Fatigued Driving
Driving for long periods or driving when lacking sleep can result in fatigue driving. This usually applies to truck drivers who drive for long hours and not taking a break just to get their quota. Some rideshare drivers also experience fatigued driving because they have less rest to earn more.
The most common types of car accidents that motorists encounter include:
Hit & run crashes
Head-on crashes
Multi-vehicle accidents
T-bone accidents
Left-turn accidents
Sideswipe collisions
Rear-end collisions
Rollover accidents
What are the Most Common Injuries in a Car Accident?
Car accident injuries usually depend on the attributes encompassing the crash. Regardless of how minor or severe are your injuries, it's crucial to seek medical attention after a car accident as soon as possible. Some of the most common injuries in a car accident include:
Head injuries
Spinal cord injuries
Concussions
Broken or fractured bones
Amputations
Traumatic brain injuries
Neck & back injuries
Whiplash
Burns
Internal organ injuries
Paralysis
Fatalities
What Damages Can You Recover from a Car Accident?
After a serious car accident, you need to file a claim and get compensation for the expenses and losses brought about by other people's negligence. Our skilled Los Angeles car accident attorney can help you file a claim. Damages you may recover include:
Medical bills
Property damage
Lost wages
Lost future earnings
Pain and suffering
Emotional distress
Physical therapy & rehabilitation
Need Help with Your Car Accident Claim? LA Injury Group is Always Here for You
If you suffer injuries from an accident caused by the negligent action of a person, call LA Injury Group for help. Filing a claim is a complicated process and you'll need someone knowledgeable and dependable to help fight for your rights. We'll defend you from the insurance company and represent you in court if necessary.
Our compassionate and credible car accident attorney will guide you throughout the process. We'll identify liable parties and maximize your compensation. We work harder to ensure the establishment of a successful case.
Contact LA Injury Group and tell us about your case. Call (818) 240-1800 and schedule a FREE consultation with one of our compassionate and competent car accident legal representative in Los Angeles. We work on a contingency fee basis, meaning we'll collect NO FEE unless we settle a verdict for you.