Did you or someone you care about suffered injuries from an accident in Los Angeles? Speaking with the best personal injury accident lawyer in LA 2021 is the appropriate thing to do. A legal representative can help you recover your damages and receive the compensation you deserve.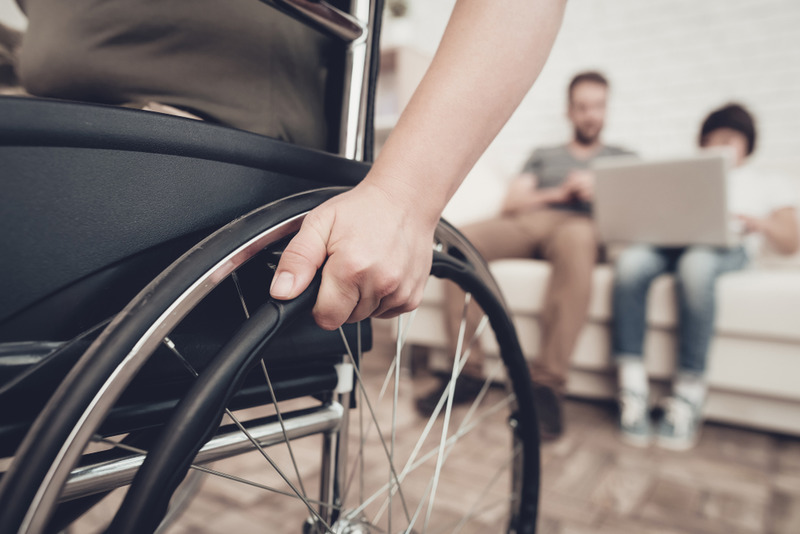 What You Need To Do After An Accident
Being involved in an accident is a serious matter. It's significant to accumulate as much information as needed at the palace of the accident. These include the following:
The location, date, and time the accident happened.

Take note of the environment or surroundings whether the accident happened in the workplace or streets. Remember also the weather conditions. Is it stormy, windy, or snowing heavily?  

If possible, take pictures of the scene of the accident, whether it's in the workplace, in the street, or someplace else. Videos will also contribute strong evidence should you consider filing for a claim. 

Obtain contact information of potential witnesses and those involved in the accident.

Don't forget to seek immediate medical attention after the accident. 

In case there are no police officers around, you have to file a report to record the incident. Make sure it's accurate, without placing the blame on you or anyone involved in the accident. Make all interactions neutral until you speak with the best personal injury accident lawyer in LA.   

Consult the best personal injury accident lawyer in LA before speaking with the insurance company. 
Why the Best Personal Injury Accident Lawyer in LA is Important in Your Claim?
Most of the time, injured accident victims attempt to approach at-fault parties and insurance companies without the presence of a lawyer. Any injured victims must know that there's a set of stringent procedures that need to be precisely followed. Working with the best personal injury accident lawyer in LA will guarantee that those guidelines are properly followed. 
Insurance companies generally will offer little settlement as much as possible. The best personal injury accident lawyer in LA has the skills to negotiate with them on your behalf. He will make sure that you will get a fair settlement.
Moreover, a small injury may cause complications and can become severe in the long run. It can even lead to long-lasting doldrums that requires compensation. It's paramount that you keep records of all medical and out-of-pocket expenses. You can use this to support your claim, especially when you're no longer able to work and lost your earning capacity.
There are times when it's difficult to identify the at-fault party. But not when you have the best personal injury accident lawyer in LA. He has the resources and can find the responsible party despite the numerous factors involved. This is one of the reasons why gathering as much information after the accident is essential. 
When Should You Consult the Best Personal Injury Accident Lawyer in LA?
You need to contact one right away. It's advisable to consult the best personal injury accident lawyer in LA. You can do this immediately after your initial medical examination. You must not delay your legal consultation because of the following important reasons:
Top-Priority Evidence May Vanish
You cannot have a successful case without providing pieces of evidence to support your claim. You'll need much of it to prove the at-fault party can be top-priorities. Believe in the saying, "Time is Gold." Responsible parties can make changes to the footage from a dashcam or surveillance camera. An altered video that can no longer prove the liable party is useless. That's why you need to document the accident immediately if you can.
Eyewitnesses Cannot Recollect Crucial Details
Any person who witnessed a disturbing incident may fail to recollect the necessary details in a couple of days. It's also possible that their mind can become loaded and might evoke things that didn't really happen. The best personal injury attorney in LA would want to speak with them while the incident is still fresh in their mind. He can determine if there's something that can strengthen your case.
Filing for Personal Injury Accident Claims Have Deadlines
Don't delay your filing of a personal injury claim or you may waste your right to compensation. There are time limits for filing and the deadlines depend on the circumstances. 
The statute of limitations in California for filing personal injury claims is two years from the day you sustained injuries. If you fail to file within the given time frame, you'll lose your right to seek damages. You'll no longer be able to recover them, despite the severity of your injuries or how clear is the defendant's liability.
You Can Make Mistakes That Can Possibly Jeopardize Your Case 
It's possible to make mistakes if you file a claim on your own. What you say to the insurance company can be used against you. This can jeopardize your case resulting in low settlement or none at all. You need to hire the best personal injury accident lawyer in LA to avoid these.
Talk to a Personal Injury Accident Lawyer in LA 
Our team of dedicated and competent personal injury accident lawyers at LA Injury Group is always ready to help you. We aim for maximum compensation in each case that we represent. It will help a lot to make our clients whole again. Let's talk about your case at no obligation. Call us at (818) 240-1800.