A car accident happens when it happens and without any warning. Most victims don't know what to do after the incident because of shock. Such accidents can cause devastating effects, not to mention the injuries they sustain and the huge costs of medical treatment. Following the accident could be the most challenging part because you need to deal with the consequences. If you or a loved one encounters a car accident, you'll feel lost, disoriented, and stressed. Whether you're at fault or not, as a victim, you'll be asking yourself if you need a Los Angeles car accident to handle your case. More often than not, car accident victims consult attorneys to know what are their options. In some cases, especially for minor accidents, others won't necessitate legal representation. Both parties (liable and victim) will settle it on their own. However, to ensure the protection of your rights, it's best to talk to a powerful Los Angeles car accident lawyer at the LA Injury Group. Contact us at (818) 240-1800 and schedule a free evaluation of your case.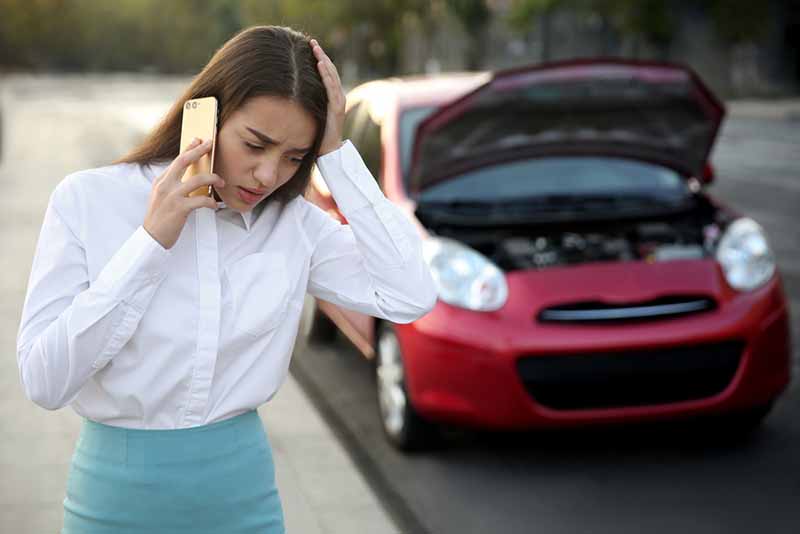 Would You Need a Los Angeles Car Accident Attorney for a Settlement?
Car accidents differ in terms of severity in damages. You may hire an attorney if you want one, especially when you need one. The amount of damage you suffer will help you decide if you will require a car accident legal practitioner. Most victims who didn't suffer physical injuries don't get an attorney. There are instances in which you may no longer need a car accident attorney if:
You only have property damages. This damage pertains to the wreck that your car received from the collision. You and the other driver can settle how much compensation you should receive for the repair or replacement cost of your vehicle.
However, if the damage is extensive and the other party wouldn't want to pay you the appropriate amount, you have the liberty to consult the LA Injury Group and speak with one of our skilled Los Angeles car accident lawyers. We will have you decide what is the best option for your situation.
You're at fault for the accident. When it's your negligence that caused the accident, you might not necessitate the presence of a legal practitionet. In spite of being to blame, you can still receive property and injury damage. If this is the case, you can file a claim with your insurance company.
Your insurance provider is responsible for your claim and will provide you with a barrister should you need one. If both parties have something to do with the crash, the court will decide the percentage of fault among the involved parties. It will become the basis for your settlement.
When Should You Require a Car Accident Legal Representative?
There are some cases that will make you require the service of an expert Los Angeles car accident legal practitioner. These situations include:
You suffered a physical injury. When you sustain an injury, it's likely that you'll need extensive medical treatment, which may require future medical care.
You sustained other damages, such as lost salaries and other related losses due to the accident. When the injury you endured is severe, you might need to take some time off to regain your health and energy.
You're not at fault for the wreck. A car accident is a traumatic experience, especially when you didn't cause it. If you or your loved one suffers losses or damages, the more reason you need to speak with a Los Angeles to help maximize your compensation.
Insurance companies underrate your claim. Claim adjusters generally underrate the compensation that you must receive, especially when you don't have a legal adviser to protect or defend your rights.
You need someone knowledgeable to help with your claim. Filing a claim is a complex process with all the paperwork and pieces of evidence that you need to submit in order to get fair compensation.
Why Should You Hire a Car Accident Legal Adviser?
Apart from the above reasons, there are also certain factors that will make you require a skilled Los Angeles car accident legal adviser. Regardless if you suffer injuries or you need to discuss your case when you don't know what to do, you can always consult the LA Injury Group for help.
You can choose to fight the insurance company alone and get a lowball offer or get your claim denied. However, having an experienced car accident legal adviser on your side gives you the edge against those who want to undervalue, challenge, or disapprove your claim. Our well-equipped car accident lawyers can help you:
Prove the liable party's negligence
Detail the cost of damage
Establish a strong claim against the defendant (liable party)
Negotiate with the insurance company to ensure a fair settlement
Help maximize the compensation you must recover
Proceed with important deadlines in mind, such as filing a claim within the specified period
Represent you in court if necessary
California Statute of Limitation
It's crucial that you file your claim according to the state's statute of limitations, which is two years. Our top-rated Los Angeles car accident defender can help you file before the deadline to ensure that you'll get the compensation you need for your medical treatment and to cover other expenses. The earlier you file your claim the better.
Get Help from the LA Injury Group
Our compassionate and competent car accident defender at the LA Injury Group work harder and more efficiently to ensure the establishment of a successful case against the defendant. We are here to protect your rights and defend you from the insurance company's unscrupulous tactics to undervalue or deny your claim.
If you or your loved one suffers an injury from a car accident due to someone else's negligence, don't hesitate to keep in touch with us. Call the LA Injury Group at (818) 240-1800 for help. We'll be with you throughout the legal process until we win the case for you. We work on a contingency fee basis so you can focus on recovering your health faster.