When you suffer injuries from an accident because of someone else's negligence, you'll face the consequences of paying costly medical bills for your medical treatment and other expenses related to your health recovery. The thing is, why suffer physically, mentally, emotionally, especially financially when you didn't cause your injury in the first place? Fortunately, there's someone who is always ready to help you win your case against those perpetrators, including insurance companies. The LA Injury Group along with its skilled Los Angeles personal injury attorneys will back you up and protect your rights. Just dial (818) 240-1800 and book a free consultation with us.
To recover damages, you need to file a claim against the defendant who caused you harm and your injuries. Seeking damages is an elaborate process and somehow you must have a bit of knowledge to know how the law works. However, not everybody knows the law and ends up being underrated.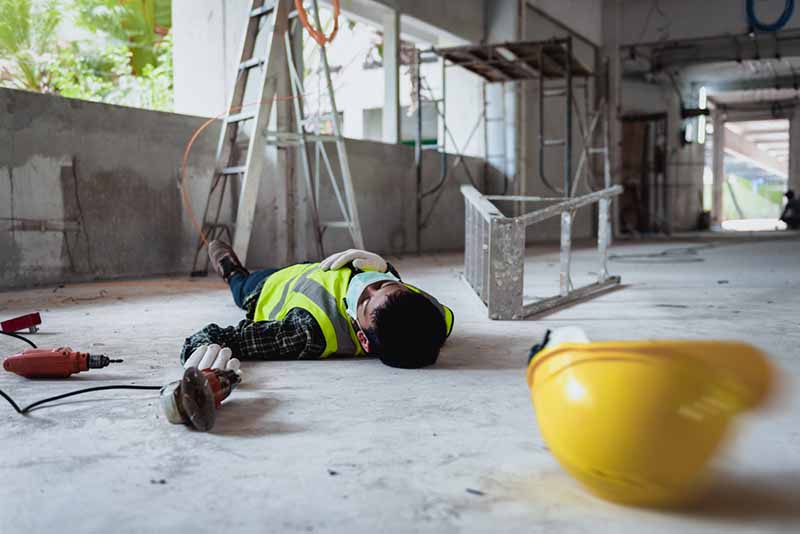 Understanding Personal Injury Law
Personal injury law is a branch of a wrongful act or injury law that tackles the seeking of compensation for individuals who suffered any bodily, emotional, or psychological injury because of another person's negligent actions.
That negligent person is legally held responsible for compensating damages and losses to the injured victim. Such compensation is usually based on the severity of the injury and the extent of losses.
As an injured victim, you will receive monetary damages to help cover medical expenses, make up for lost salaries, and compensate for physical suffering or mental anguish that you experience.
A personal injury legal representative, on the other hand, is a civil lawyer who fends for legal representation to an injured victim of other people's lack of care, resulting in harm or injury whether it's an accident or deliberate action.
Our Los Angeles personal injury representative from the LA Injury Group will help you recover financial compensation for the injuries or pain and suffering that you endure.
Skilled Los Angeles Personal Injury Attorneys: Should You Hire or Should You Not
There are no laws requiring a plaintiff to hire a personal injury legal practitioner to handle his case and in filing a lawsuit or civil injury claim. However, a comprehensive study suggests that the presence of a personal injury defender in a particular case brings results.
Victims who hire a legal representative have a better chance of a successful case. At the same time, the compensation they receive tends to get higher compared to those who handle their own case. It's because the legal practitioner knows the value of the plaintiff's case apart from identifying multiple defendants.
Plaintiffs who hire a personal injury defender are more probable to receive compensation than those who have no legal representation because they have someone to protect their rights and defend them from insurance companies.
Another research confirms that the intervention of a personal injury legal practitioner in a car insurance claim was one of the strongest analysts of recovery amounts.
Also based on a different study, victims have better chances of receiving compensation and a higher one than those who just represent themselves (Pro Se claimant). Additionally, the increase in damage awards can even offset lawyer's fees.  
If you don't have a legal representative, contact the LA Injury Group, and one of our experienced Los Angeles personal injury practitioner will work with you.
Accidents and Injuries Occur Because of other People's Negligence
The occurrence of accidents and injuries is due to other people's negligence. These reckless individuals usually breach or violate their duty of care to other people, resulting in tragic accidents that sometimes end up in serious injuries or the victim's death. Accidents that involve negligence usually happen in:
Car accidents
Motorcycle accidents
Medical malpractice
Defective products
Trucking accidents
Slip-and-fall accidents
Workplace accidents (against third parties)
Types of Compensation that You Might Receive
The compensation that you will receive is usually according to some of the unique factors and circumstances of your case. It includes:
Loss of income
Medical expenses
Loss of salaries
Emotional distress
Mental anguish
Loss of earning capacity
Emotional distress
Loss of consortium
The Need to Hire an Expert Los Angeles Personal Injury Lawyer
Personal injury Lawyers perform all the tasks they need to do to ensure a successful case. They specialize in the field of tort law and support their clients before and during the trial. Their responsibilities include:
Investigating and Gathering of Pieces of Evidence
You need proof when you want to recover damages when filing a claim. You know that it's not easy and hiring a skilled Los Angeles personal injury representative gives you an edge to help you gather evidence to present to the insurance company or court. This will help prove the negligence of the defendant.
Dealing with the Insurance Company
Insurance companies usually take advantage of those claimants who have no legal representation hoping that they will accept low settlement offers. You must be glad to hire a legal adviser because you'll get better chances of getting a higher compensation and receive it faster as well.
Devising of Pleadings
It's a general practice among insurance companies to deny an injured victim's claim. But when you have a legal adviser by your side, they won't think twice to give you the compensation you deserve because they want to avoid the hassle of court hearings.
Legal Representation During Court Trial
Cases that go to trial usually involve insurance companies that don't want to pay claimants. If this is the case our best trial Los Angeles personal injury adviser won't think twice to represent you in court to protect and defend your rights.
LA Injury Group Can Help You
If you need help resolving your personal injury case, you can count on the LA Injury Group together with our efficient and compassionate Los Angeles personal injury lawyers. We'll help you file your claim within the statute of limitations and assess the damage done by an accident.
We are just a phone call away to provide you with the help you need. Contact us at (818) 240-1800 for a free evaluation of your case. We work on a contingency fee basis.