Suffering from a back injury greatly affects a victim from going back to work or do his daily routine. Did you sustain a back injury while working or due to someone else's recklessness in Los Angeles? If so, you have to consult the leading back injury lawyer in LA to file a claim.
Back injuries not only occur due to accidents but also from aggravation. It triggers pre-existing conditions or past injuries which are not completely healed. Whether your back injury is work-related or not, it's still important that you speak with the leading back injury attorney in LA.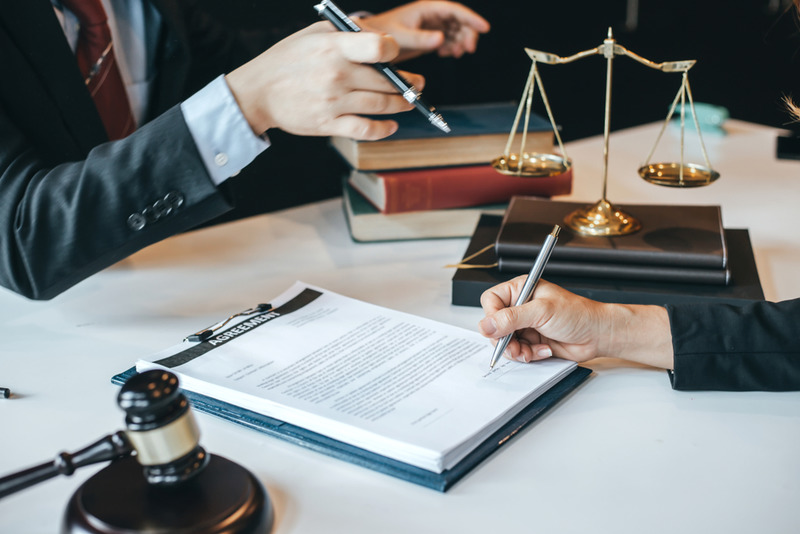 Most Common Types of Back Injuries
Workers or employees usually suffer back injuries due to an accident. The damage also develops because of a poor working environment or workplace. Additionally, it also occurs because of repetitive routines while working. Below are the most common types of back injuries any workers might endure:
Back Sprains and Strains
These back injuries can occur abruptly or gradually over time. You suffer strains due to twisted or pulled muscles or tendons in the back. Strains, on the other hand, usually occur from a fall or sharp twist. It can also result in a trauma that pushes out the joint from its normal position. 
Broken Spine
Also referred to as compression fracture, this injury is a crack or rupture in the vertebra. Usually, it occurs due to aging and a debilitating spine. However, a fractured spine can also result from trauma or a fall. 
Herniated or Distended Discs
These types of injuries happen when there's something wrong with the discs between the vertebrae. Mostly pictured as a jelly donut, a disc consists of a softer center enveloped in a sturdier exterior. A herniated disc is a result of a softer "jelly" forcing through a tear on the outside of the disc. It can damage surrounding nerves and develop excruciating symptoms including arm or leg pain, muscle weakness, and paralysis or tingling.
4 Important Reasons Why You Need to Hire the Leading Back Injury Lawyer in LA
Anyone can suffer from a back injury. Whether it's due to the negligence of other people or the aggravation of a previous condition, it needs serious attention. You will need to seek legal help should you consider filing a claim to cover all the current and future expenses because of your injury. Choose the leading back injury lawyer in LA to help you for the following reasons:
You Live with Lifelong or Forever Incapacitating Injuries
The serious injuries you suffered after an accident will need lifelong care and treatment. It can also result in permanent disability. You need to work with the leading back injury lawyer in LA. He can determine how much you can recover from the damage the accident created.
The Insurance Company Denies Your Claim or Carries Out Bad Faith Strategies
You should be ready when the insurance company refuses to award your claim. Generally, they do that but sometimes offer victims with little amount as much as possible. There also instances that they delay paying your settlement. If you get this kind of treatment from claims adjusters, better get legal help from the leading back injury lawyer in LA. 
You Endured Grave Injuries
The severity of your injuries influences the amount of compensation that you will receive. Insurance companies, on the other hand, also measure the graveness of your injuries. It depends on the type of injuries you suffered, the amount of medical costs, and how long is your recovery. 
The amount of your likely compensation may increase. It's also possible that you'll reach the at-fault party's insurance policy limits. In a case like this, the insurance adjuster might just pay a portion of what you claim. Hiring the leading back injury lawyer in LA can help ensure that you get the compensation you deserve.
Involvement of More Than One Party or Unclear Liability 
Filing a claim becomes more complicated if an accident involves multiple parties. This situation can also make it hard to tell who is really responsible. The people involved might have suffered injuries as well. It's possible that there's not much compensation to go around. 
Ultimately, other involved parties can make you the subject of their claims. This can result in a reduced settlement offer due to your relative responsibility for the accident. In situations like this, you need to consult the leading back injury lawyer in LA. He can help you protect your counterclaim. Additionally, he can safeguard the cross-claims of other involved parties in the accident.
Seek Legal Help from the Leading Back Injury Lawyer in LA
Consulting the LA Injury Group is the best decision you'll ever make should you consider filing a back injury claim. Our team of dynamic lawyers is ready to help you with your case. We'll make sure that you get the compensation you well deserve. Call (818) 240-1800 and we'll evaluate your case at no cost.