When you're hurt or suffer injuries because of another individual's negligence, it's just right that you seek compensation. Filing a lawsuit against the defendant can be a complicated process. You'll need someone who has the skills and knowledge about the legal process.  To ensure that you'll make the best decision, start with hiring a well-versed Los Angeles personal injury lawyer by contacting the LA Injury Group. Call (818) 240-1800 and schedule a free consultation.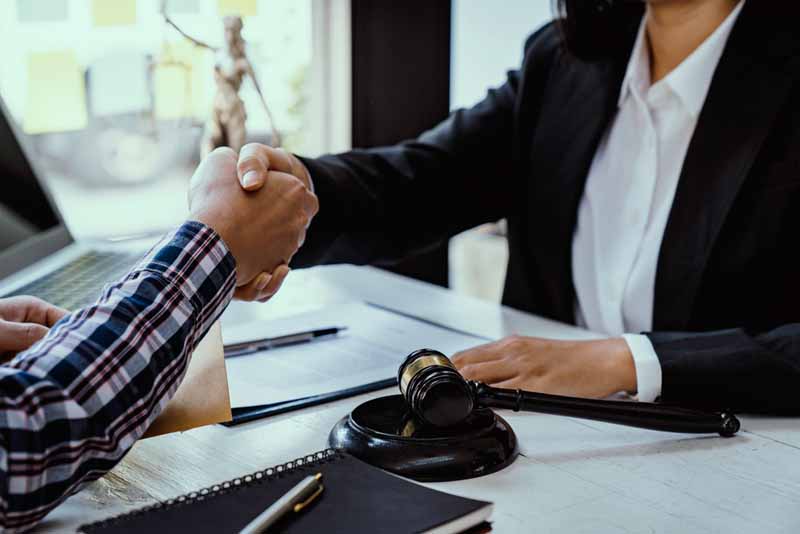 What Can a Well-Versed Los Angeles Personal Injury Lawyer Do to Help You?
Every personal injury case is quite complicated, where the laws and statute of limitations differ based on the situation and involved parties. A well-versed Los Angeles personal injury adviser perfectly understands these legislations. He can:
Gather and Preserve Crucial Pieces of Evidence
Evidence is the key to getting a fair settlement or compensation for the losses and damages that the defendant's negligence brought upon you. The personal injury legal adviser you'll hire can help you gather the necessary evidence as part of the requirements needed for you to recover damages.
Identify the Liable Party or Parties
The personal injury defender can identify the person liable for your injury. Things become more complicated if there are multiple parties involved in your accident. When you have a personal injury adviser by your side, you're confident that your case will be handled efficiently. 
Deal with the Insurance Companies
If you or your loved one sustain injuries due to someone else's negligence, you're eligible for compensation. The claims adjuster will do everything to dispute and deny your claim. Your defender, on the other hand, will protect your rights and maximize your compensation, at the same time. Moreover, he can:
Send demand letters to the insurance company describing the facts and details of the case and make demands for the incurred damages
Do the necessary appeals, clarifying the defendant's accountability for the plaintiff's damages if they decline to offer a fair settlement
Establish the discovery process to get critical information and testify witnesses, parties, and experts
Take your case to court if the claims adjuster refuse to give the settlement you deserve
The ability of your hired personal injury legal practitioner to negotiate with insurances companies or third parties plays a major role to your lawsuit's success. The claims adjuster will think twice before offering you an unfair settlement, acting in bad faith, or denying your claim.
Ensure that You Meet Deadlines for Filing a Claim
Generally, California imposes a two-year statute of limitations for filing a claim. With the help of a well-versed Los Angeles personal injury legal adviser, you can be sure that you can file within the specified time. Additionally, you are sure that you'll have all the necessary documents or records to present to the court.
Provide You with Peace of Mind
Not everybody knows the law or has little knowledge about it. This is why insurance companies take advantage of it. It's also the main reason why most victims ended up getting lowball offers or unfair settlements. However, when you hire a well-versed Los Angeles personal injury attorney, you'll have peace of mind.  
You won't have to worry anymore about the income you lost or the medical bills you need to pay. Our experienced Los Angeles personal injury legal practitioner will do their best to establish a successful case. 
When Should You Hire a Personal Injury Attorney?
There are several situations that will necessitate you to hire a personal injury practitioner. Here are some of the most common circumstances:
You suffer a traumatic injury or permanent disability. A severe injury that leads to permanent disability can be a damaging experience not only for the victim but also for the entire family. You may require long-term medical treatment, which also means lifetime medical expenses.
There are multiple parties involved, including a government entity. Filing a lawsuit against a government is more complicated than you might think. Generally, they are protected from liability, but there are also exceptions. Besides, the period for filing a claim is much shorter, usually six months.
You're being accused of causing the accident or having contributed to it. During an accident, it's an instinct for both parties - defendant and plaintiff - to blame each other for the mishap. If this is the case, the best thing to do is speak with a personal injury legal practitioner to help protect your legal rights. 
Get the Help You Need from the LA Injury Group
Handling your own case and dealing with the insurance company is no easy feat. The complexity of the legal process will make it difficult for you to manage alone. Moreover, you might get an unfair settlement from the insurance company or none at all.
The LA Injury Group along with our team of well-versed Los Angeles personal injury legal adviser will always be ready to fight for you. We work on a contingency fee basis. No win means no pay. Contact us today for a free evaluation of your case. Call (818) 240-1800 now.