A car accident is something that you need to take seriously, especially when you or a loved one suffer severe injuries and damage to your property is considerable. You'll have to deal with financial worries because of medical expenses, lost wages, and other things where money is involved. Consulting an lawyer might seem an extra burden to you but it can take a lot of load off your shoulder during hard times.  LA Injury Group can provide you peace of mind while you focus on your physical and emotional recovery. Our experienced car accident attorney in LA will protect your rights and defend you from the insurance company that will either offer you a low settlement or denies your claim. Call us at (818) 240-1800 and schedule a FREE consultation.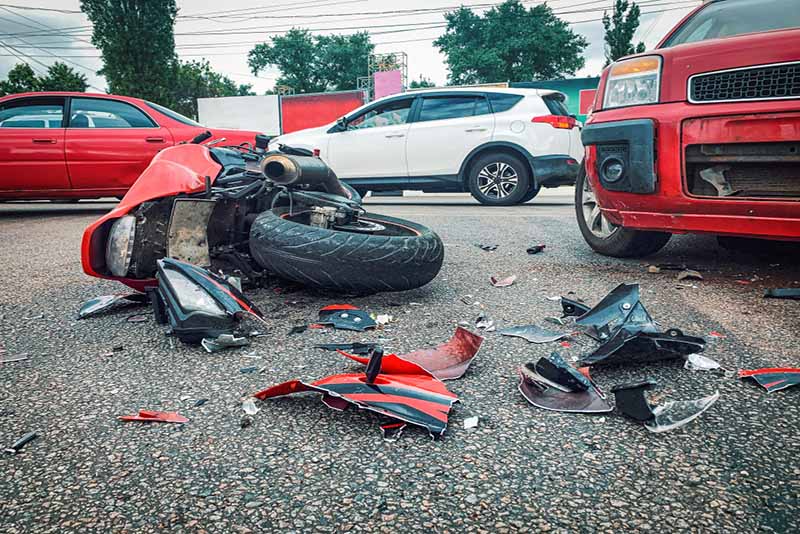 Is the Presence of an Attorney Always Necessary After a Car Crash?
Following a crash, your initial step is to check for any damages to your body and your car. In case, you suffer only minor injuries and slight bends or scratches to your vehicle, you might handle the situation even without legal representation.
In case your injuries or damages are severe, it's crucial that you speak with a car accident lawyer in LA to handle the case. Hiring one can help you investigate the incident, collect evidence, prove negligence, and negotiate with the claim adjusters.
When You Need Legal Assistance
If things get out of control, and you can't figure out what to do, seeking legal assistance from the best car accident legal representative in LA would be the best option. Not only you're freeing yourself from the hassles of acquiring documents or dealing with the insurance company, but you're also giving yourself enough time to recover fully from your injuries. 
Some situations that you'll require legal assistance include:
The liable party has no insurance
The statute of limitations is almost expiring
There's a dispute between you and the other driver
The insurance company is pressuring you to accept their offered settlement
Another lawyer reached out to you to settle the claim
You lost work or salaries due to crash
Consulting a knowledgeable car accident legal representative in LA can help answer any questions you may have and those things related to your case that you don't understand. When you suffer injuries and damages because of a negligent driver, you have the legal right to work towards a claim and recover damages for your losses.
How a Car Accident Attorney in LA Can Help You?
A well-versed legal representative can thoroughly review your case and work to acquire accurate results in your favor, regardless if its through mediation, negotiation, or in courts. He can help in more ways than one, such as:
Gathering pieces of evidence including pictures and footage of the crash site
Getting statements from witnesses
Assessing the inital claim
Filing and serving the relevant legal documents
Negotiating with the insurance companies
Representing you in court
Hiring traffic experts and accident reconstructionists
Based on the nature of your accident, some of the damages your legal representative may help recover include:
Medical expenses
Hospital bills
Property damage
Lost income
Scarring and disfigurement
Future impairment
Pain and suffering
Permanent disability
There are cases when a minor car collision can possibly become a complicated battle. Retaining a car accident legal representative in LA is the initial step in holding the liable party liable for the damages you've sustained.  
Insurance Companies Take Advantage of Victims Who Don't Have a Legal Representative
It's a general practice among insurance companies to offer lowball settlement to injured victims not to mention denying their claims. They have insurance adjusters who are also attorneys who will negotiate with the victims or their families. Since the victim doesn't know the real value of his case, he will just accept the lower settlement not knowing that the amount is far too low compared to the expenses he might incur in the future.
Without someone to represent you, you're vulnerable to the insurance company's wrongdoings. They will do everything in their power to challenge your claim so they would have a good reason not to pay you. They have vast resources as well as deep pockets to fight against you.
However, with an experienced car accident legal representative by your side, you'll have an edge against those who will degrade or deny your claim. You'll increase your bargaining power and enable you to fight for your rights under the law. 
Statute of Limitations in a Car Accident
In LA, the statute of limitations in filing a claim for a car accident is within two years. A car accident legal representative can help you file a claim within the statute of limitations. Filing it beyond the specified period risks your right to compensation.  
Some of the Most Common Injuries In a Car Accident
A car accident can cause devastating injuries and a victim doesn't only suffer one. He or she can suffer one or more of the following injuries:
Traumatic brain injuries (TBI)
Spinal cord injuries and paralysis
Back Injuries
Burns
Internal injuries
Fractures and broken bones
Disfiguring facial injuries and scars
Limb loss and amputation
Neck injuries and whiplash
Knee injuries
Foot and ankle injuries
Shoulder injuries
Wrist and hand injuries
Lacerations, bruises and "road rash"
Crush injuries
Soft tissue injuries
Post-Traumatic Stress Disorder
Call for Help. Contact LA Injury Group Today.
At LA Injury Group, we understand your vulnerability during these hard times that insurance companies will always take advantage of. Our compassionate and expert car accident attorneys will fight your right and protect you from the claim adjusters.
We'll guide you through the legal process and empower you so you can make an informed decision. We'll stand by your side and ensure to maximize the compensation that you must receive. We won't let the insurance company degrade or even deny your claim. If necessary, we'll represent you in court just to make sure that you'll get the compensation you deserve.
Don't wait long to call for help. Contact LA Injury Group and dial (818) 240-1800 for a FREE consultation. We work on a contingency fee basis.