Experienced Wrongful Death trial Attorneys: Almost every day, wrongful death happens in Los Angeles because of another person's negligence. It could be due to a negligent driver, reckless property owners, defective products, or hazardous places. It's a devastating experience for the family to lose a loved one in the wrong place at the wrong time.
If you lost a loved one because of another person's negligent actions, you have every reason to file a claim against the liable party or defendant. Whether the cause of death is from a car accident, malpractice, or malicious intent, you can always count on LA Injury Group's experienced wrongful death trial lawyers to help you.
Contact our office at (818) 240-1800 and schedule a FREE case evaluation. We work on a contingency fee basis.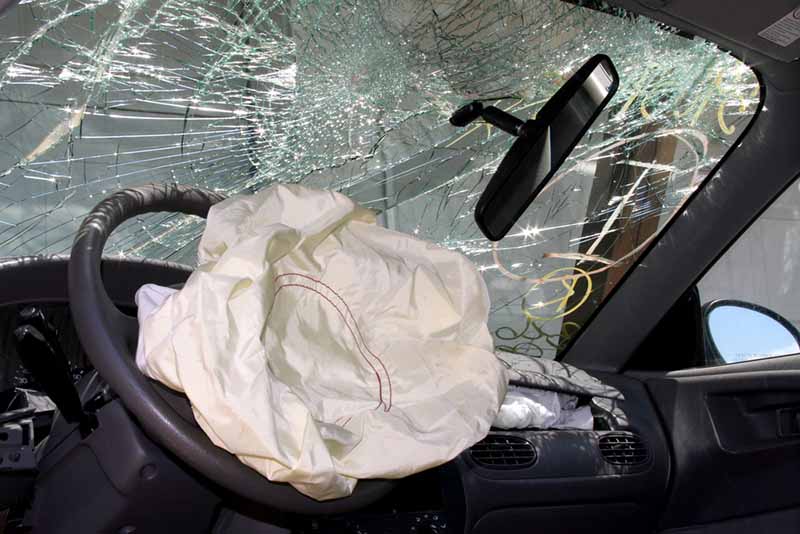 Experienced Wrongful Death Trial Attorneys: Wrongful Death Explained
Generally, wrongful death occurs when a person dies because of someone else's negligence or misconduct. While there could be a criminal prosecution associated with the victim's death, a Los Angeles wrongful death lawsuit is considered a civil action that's different and distinct from any criminal charges.
A wrongful death action may be brought against an individual who is also facing criminal charges for the exact event. Although the person isn't found guilty of a criminal charge, he or she may be held responsible for the untimely and wrongful death action because of its lower burden of proof.
On the other hand, a wrongful death claim is a claim in disagreement with a person who can be held responsible for the demise of another person because of negligence or deliberate action. Survivors receive compensation for the harm, losses, and anguish they've suffered after their loved one dies.
What are the Most Common Causes of Wrongful Death in Los Angeles?
It's extremely difficult for the surviving family to accept that their loved one died because of the recklessness of other people. This can be due to several factors which include:
Vehicle Accidents
In terms of wrongful death, car accidents top the list of the most common causes of wrongful death in Los Angeles. Most of the fatalities are due to speeding, distraction, driving under the influence, and disregarding traffic rules among others.
Workplace Accidents
Accidents usually happen in the workplace as well because of the employer's or a colleague's negligence or malevolent premeditation. Companies need to provide workers and employees with a safe working environment. Equipment and machinery should always be in good working condition and undergo routine maintenance to ensure the safety of the people operating it.
Medical Malpractice
When we're sick we trust medical professionals to take care of us and make us feel well. However, there are times when they make an error and make a misdiagnosis. Surgeons can also make mistakes that could worsen the patient's suffering or even lead to his death.
Pedestrian Accidents
Crashes that involve pedestrians can cause severe injuries and death because they don't have any gear to protect them from a collision with a vehicle. Driver's negligence is the leading cause of this accident.
Defective Products
A product with a flaw can be dangerous when used by a consumer. When the defective product caused harm, injuries, or even death, the parties in the chain of distribution — manufacturer, distributor, retailer, or seller — become liable for the incident. The surviving family of the deceased victim can be eligible to file a claim against the defendants.
These defective products may include toxic toys, pharmaceutical products with undeclared adverse effects, faulty appliances, or defective parts of appliances or vehicles to name a few. Manufacturers must ensure that the products they make and sell to the market are free from flaws to avoid accidents that can lead to severe injuries or fatalities.
What Damages are Available in a Wrongful Death Lawsuit
The surviving family will receive compensation on behalf of their deceased loved one. Members can get compensation for economic and non-economic damages.
Economic damages cover different types of monetary losses the family endured because of the wrongful death of their loved one. It includes medical expenses (past and future), funeral expenses, lost household or other services, out-of-pocket expenses, and loss of household or other services.
The surviving family may also recover non-economic damages, including pain and suffering. This pertains to mental anguish, physical pain, emotional distress, and fear of looming death, However, they cannot recover punitive damages in a wrongful death lawsuit.
Note that a wrongful death claim isn't a murder or even a homicide trial. Additionally, it's not a criminal case, but rather a claim brought to a civil court. It seeks to keep the liable party civilly responsible for the victim's death and not criminally.
What is a Survival Action?
This is a different kind of legal action you may be able to take following the death of your loved one. Moreover, it claims damages for the defendant's reckless or negligent actions. A survival action helps you seek indemnity for the suffering, pain, and losses of your deceased loved one, instead of the surviving family's losses. The value of the survival action mainly relies on the physical
Who Can Sue For Wrongful Death in LA?
According to the law, the following family members can pursue a claim against the defendant(s). These are :
Surviving spouses
Domestic partners
Children
Parents
Siblings
Grandchildren
Stepchildren
Anyone else who would be entitled to the decedent's property under the state's laws on intestate succession
The sensible value of household services the decedent would have provided
Contact the LA Injury Group for Help
If you can no longer bear the hardship and pain because your loved one passed away not to mention your losses, keep in touch with the LA Injury Group. Our finest wrongful death trial legal representatives will make time to discuss with you everything about your case. From the smallest details to the biggest ones, we'll help you create a reasonable decision.
We also understand how difficult it is during this time because of the grief as well as the financial hardship. Our compassionate and skilled wrongful death trial lawyers ensure to maximize the compensation you must receive. 
Give us a call today at (818) 240-1800 and book a FREE consultation. We work on a contingency fee basis.