Every vehicular accident can be devastating. Even something as "minor" as a so-called "fender bender" can leave lasting injuries, medical bills, bills from mechanics, and more. That said, an accident with a "big rig" or other kind of semi-truck can be that much more dangerous. If you're in some kind of accident involving a big rig, whether your car was struck by one, as a pedestrian you were hit by one. Even if you were driving another big rig and were hit by one, our truck accident lawyers can help. There's a reason that the LA Injury Group comes up so often when someone in Southern California searches for "truck accident lawyer near me." 
Experience with Big Rig Cases 
Here at the LA Injury Group, we've tried these kinds of cases for many years. For decades, we've helped folks to get all of the compensation they deserve when they've been struck by a big rig. That may mean that the driver was at fault. Perhaps they ran a stop sign, they were speeding, they hadn't slept properly. Or maybe they were even under the influence. While the driver may be at fault in a big rig accident. The truth is that they aren't always the party most at fault. 
Someone behind the wheel of a big rig that gets into an accident would seem like the most likely party to have caused that accident through their negligence, recklessness or for some other reason. But the truth is that isn't always the case. For example, the company that owns the truck might be far more at fault than the driver. Maybe they sent the driver out without properly maintaining the truck. Perhaps they lied to the driver about the state of the truck, or something similar. In that case, we would make sure that the suit went against the company, thus helping you to receive even more of the compensation that you deserve. 
That said, the manufacturers or distributors of the trucking products might be at fault, too. Maybe they didn't build the truck properly, "cutting corners" and otherwise being reckless in its construction. Perhaps it was even the folks who loaded or shipped the cargo onto the truck. After all, that's almost never the driver's job - it's another, different party. Improperly stored or loaded cargo could absolutely cause an accident.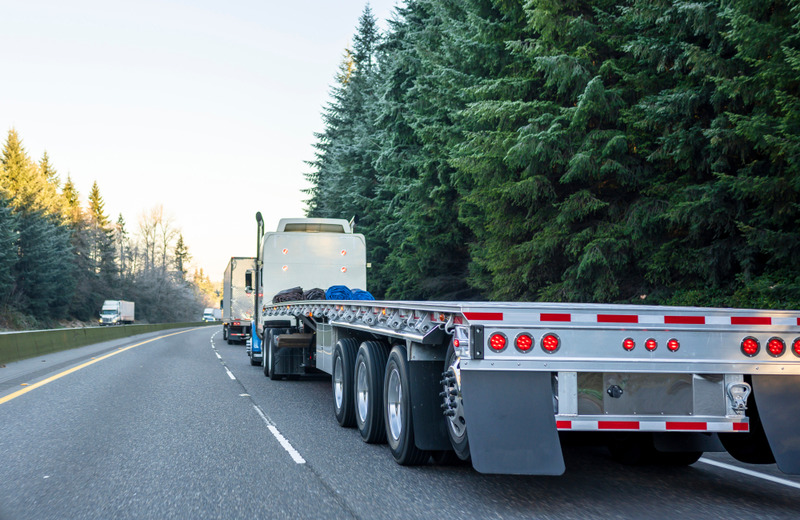 "A Truck Accident Lawyer Near Me" and More 
When you bring the LA Injury Group onto your case, we can perform the kind of investigation that finds exactly who was at fault. The truth is that often, it's more than one party who was at fault in a big rig case. So, we make sure that you get the compensation that you deserve from any and all parties
Unfortunately, if you try this kind of case yourself or go with a law firm that doesn't have as much experience in these kinds of cases, you might not get so thorough an investigation. That would make your case ultimately weaker. Yes, but it could also mean that one party that was also at least somewhat responsible for the accident wouldn't have the blame placed upon them. That can be bad for you in multiple ways. 
Truck Accident Lawyer Near Me: An Injury Group That's Always Here to Help 
As of this writing, the COVID-19 pandemic continues to go on. That means that so many people are doing the right thing: staying home as much as possible, only going out for necessary trips, all while maintaining social distancing to stop the spread of the virus. However, for those that do go out on Southern California's road, it can mean that the roads are a bit more dangerous than they were before. 
See, with all of that traffic gone, many folks are speeding, going far faster than they ordinarily would. That can make the accidents might be less common, but they could be more tragic when they occur. That's especially true with big rigs and trucks, as these vehicles are so large, getting struck by one of them that's speeding can be difficult indeed. If you've been injured in an accident like this or really, any kind of accidents, you can schedule a free consultation with us at (818) 240-1800.