California's economy involves international and interstate businesses that convey cargo across the state via trucks and tractor-trailers. Despite the enforced various truck safety laws to ensure the public's safety, truck accidents still occur, resulting in fatal injuries to victims. If you or your loved one suffers injury from a truck accident, immediately seek medical treatment. Also, don't forget to speak with the best trial truck and big rig accident Los Angeles lawyer at LA Injury Group to protect your rights. Call (818) 240-1800 to schedule a free evaluation of your case.
Truck and Big Rig Accident Los Angeles Lawyer: Truck Safety Laws in California
California has a couple of truck safety laws that regulate both trucking companies and truck drivers. Accidents usually happen when there are violations of these rules.
Initially, trucking companies must have a routine checkup for the vehicle they own or rent. The braking systems, engine, steering, lights, and other mechanical parts must be functioning properly. Regular maintenance and safety inspections are crucial to avoid accidents.
Moreover, they need to maintain the record and inspections made and must be available for review. When they fail to follow these rules, they can be liable for accidents that can result in devastating injuries and even wrongful death.
Truck drivers have the responsibility to drive their vehicles safely, and at the same time, must comply with traffic rules. Particularly, they should obtain special licenses, observe driving limits, and take regular breaks when necessary.
The truth is, truckers deal with rigorous delivery deadlines and cover long distances simultaneously, making them ignore rules concerning breaks and limits. Not only they are susceptible to fatigue, but that's also why most of them take stimulants such as methamphetamines to keep them awake and alert.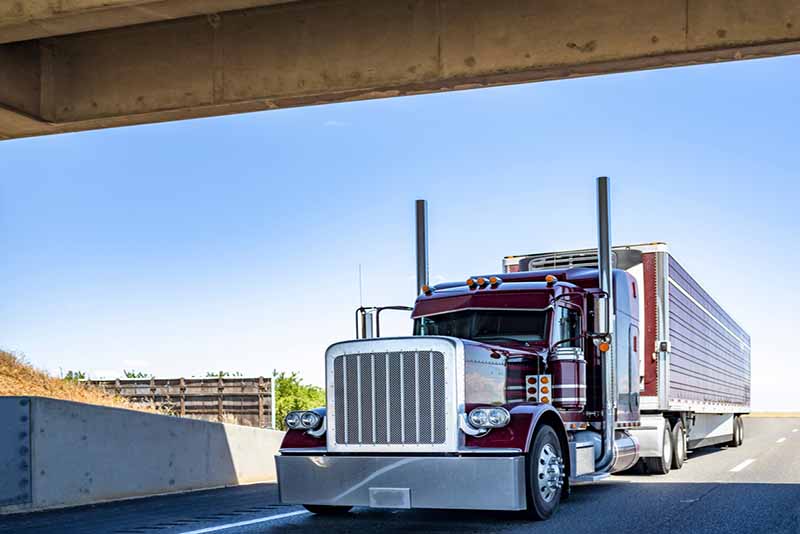 Why Do Truck and Big Rig Accidents Occur in California?
Accidents happen anywhere and at any time. Even though no two collisions are the same, they happened mostly because of negligence. If you or a family member sustains injury due to a truck and big rig accident, get in touch with the best trial truck and big rig accident Los Angeles lawyers. These accidents happen in California due to the following reasons:
Driver Fatigue
Fatigue happens when you don't get enough sleep or rest which can impair your driving. Based on a US population survey, 37% of workers experience less than 7 hours of sleep.
Distracted Driving
A distracted truck driver has his attention away from the road and from his driving because of other things that he's doing while behind the steering wheel. These types of distractions include texting or talking on the phone, eating or drinking, talking to passengers, or navigating an app.
Improper Loading
When cargo is improperly loaded, it can shift during transit which can cause a road accident. A curve or a rough road can the position of the cargo. Likewise, stopping suddenly can put the cargo out of place which might fall off the truck and into the oncoming traffic.
Improper Maintenance
Ignoring regular vehicle maintenance is another factor in why truck and big rig accidents occur in California. It also includes:
Failure to have proper maintenance of truck brakes
Failure to check tires for shredding or thinning
Wrong installation of truck mirrors resulting in blind spots
Failure to check truck tail lights
The truck has no reflective tape
Inexperienced Drivers
Drivers who lack experience in driving can bring higher risks of road accidents. Generally, they lack the skills to handle difficult situations.
Reckless Driving
This is a serious traffic violation where a truck driver unminds the rules of the road, and drives dangerously which could possibly cause tragic road accidents
Poor Weather and Road Conditions
Inclement weather can also contribute to a truck and big rig accidents. Heavy snow or heavy rainfall can cause low or even zero visibility on the road.
What are the Most Common Types of Truck Accidents in California?
Truck accidents in California differ from one another but all boils down to driver's negligence most of the time. It includes:
Jackknifes
This type of truck accident occurs when the vehicle's drive axle brakes lock, which causes the trailer to drift and then stop following a 90-degree angle with the trailer. When the truck jackknifes, the truck driver will have difficulty controlling the vehicle until it flips over onto other vehicles such as cars or motorcycles.
Runaway Trucks
A runaway truck accident usually happens when the driver suddenly steps on the brakes. They must know to properly reduce the speed to prevent the brakes from malfunctioning.
Wide Turn or Swinging Turn Crash
This accident happens when truck drivers miscalculate the amount of space required to complete a turn or are unable to notice smaller vehicles in the trailer's path.
Rear-End
Due to the truck's weight including its load, the collision can cause smaller vehicles and to its passengers can be fatal when it runs over them.
Brake Failures
This occurs when there's no regular and proper maintenance of the brake system. Likewise, brake failures happen due to the negligence of a third party like the brake manufacturing company which you can sue. In a case like this, it's best to consult LA Injury Group to know what are your rights and know how to protect them at the same time.
Blind Spots
Most trucks have bigger blind spots, especially commercial trucks, along the sides and rear. When smaller vehicles such as cars fail to keep clear of these "No Zone" areas are in danger of getting involved in a truck or big rig accident.
Under-Ride
It usually happens when a truck driver suddenly steps on the brakes, causing the vehicle behind to crash under the rear trailer, resulting in deadly injuries.
Rollovers
Speeding can result in rollovers, and so do steep inclines and declines. When a truck hit a curve, swerves around objects, or improperly loads cargo can result in a rollover as well.
Involved in a Truck and Big Rig Accident? Contact LA Injury Group.
The massive weight and size of a truck or big rig can cause a lot of damage and injuries to the victims — physically, emotionally, and financially. We understand your pain and suffering that's why the LA Injury Group is here to help you.
Our best trial truck and big rig accident Los Angeles lawyer will protect your rights and maximize your compensation. We'll ensure that you file your claim within the statute of limitations. We are your efficient legal representation that provides the most comprehensive help.
We work harder and more efficiently to establish a successful case and ensure that you'll get the compensation you deserve to cover your medical treatment, loss of income, and more. Call us today at (818) 240-1800 for a free evaluation of your case. We work on a contingency fee basis.