Being in a car accident can be devastating for two main reasons. The first reason is the severe injuries you can suffer during the collision and the second reason is the damage to your vehicle. For these reasons, it's important to contact an Uber accident attorney in the aftermath of your accident.
Things can become more complicated if you're involved in an Uber accident. If you've been injured in an Uber accident, you are entitled to compensation. You need to talk to an Uber accident lawyer to collect this compensation as soon as possible.
What To Do Before Calling an Accident Lawyer
If you've been involved in an Uber accident as a passenger, you will have to take immediate steps to not only protect yourself but also build your claim for compensation as well.
As a result, you should follow these steps after your accident.
Make sure all parties are safe.

Without leaving the scene of the accident, check on your designated driver and the other motorist. Make sure you offer assistance if the situation warrants it.

Call the police.

You will be required to give a statement on the events leading up to the accident. If necessary, also contact the paramedics. Even if you do believe the police were called, make the call anyway to be sure.

Contact Uber.

Make sure you proceed to the Trip and Fare review section and inform Uber that you were involved in an accident. By filing a claim with Uber, you'll be well on your way to receiving compensation for your medical injuries and other outlays.
In the event that Uber disputes your claim or doesn't provide you with the compensation you need to recover in the hospital, then you have the choice of contacting an Uber accident attorney to fight for what's rightfully yours.
At LA Injury Group, we specialize in uber accident litigation. We can help you receive compensation for an accident you didn't cause.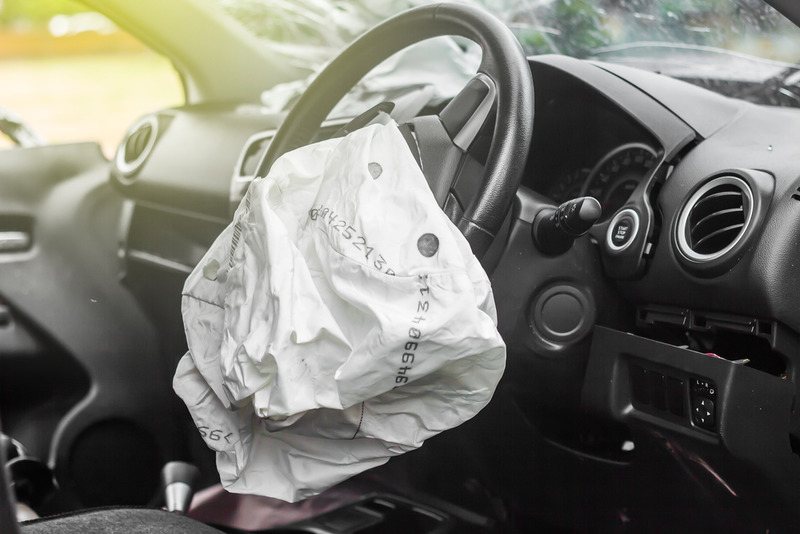 Why Hiring an Accident Lawyer Works for Uber Drivers
In some cases, Uber drivers are not at fault. The reason behind a serious accident could be because of other factors, an intoxicated motorist, or the passenger. As a result, you should take the necessary steps to protect yourself.
Once you report your accident to Uber, they will send you an Incident Report Form to your email address. To start the insurance process, complete this form immediately upon receipt. 
After Uber gets the form back, they will notify all of the insurance carriers involved with the participants of the accident. It will be up to these carriers to investigate the cause of the accident and make the determination on if coverage can be provided.
You can expect a response in 2-3 business days. Before an insurance carrier reaches out to you, you should visit your personal insurance declarations page. This page contains the specific coverages that are available for your vehicle. 
Oftentimes, hiring an Uber accident attorney is your best course of action in events like this. Uber and your insurance carrier will do everything in their power to undermine your claim. 
If you've been injured in an Uber accident that was not your fault, you are entitled to compensation. Don't allow Uber or your insurance provider to cheat you out of these earnings, especially if you're currently still in the hospital or going through rehab.
Instead, you should contact the LA Injury Group to learn more about how you can hire a skilled Uber accident attorney on your side. 
Ways You Can Protect Yourself Before Calling an Uber Accident Attorney
Your insurance carrier could possibly attempt to undermine your claim. For this reason, it's essential to collect evidence that undoubtedly proves you were not responsible for the accident, whether you are the passenger or driver.
Here are some ways you can build the integrity of your claim:
Obtain a police report.

Once you call the police, an officer will arrive to take your statement. Make sure you give an accurate account of what happened, as this report will be the foundation of your claim.
Take pictures.

Photograph evidence is concrete. This means it can show the extent of the damages done to your vehicle, helping the court to understand who was truly at fault. Take plenty of pictures of the scene of the accident.
Performing all of these tasks will make it easier for your Uber accident attorney to get justice on your behalf. 
Give Us a Call Today!
Have you just been involved in an accident and require the services of a top-notch Uber accident attorney? If so, give us a call today at (818) 240-1800 to schedule an initial consultation with our legal team.