A car accident in a t-bone intersection can be one of the deadliest vehicular incidents on the road. Thousands of people die every year participating in these deadly accidents. Unfortunately, many are not at fault and still perish from their injuries anyway. 
The individuals that are fortunate to survive are oftentimes scarred for life. Their livelihood is ruined and they have to endure physical rehabilitation that can cost thousands of dollars every month. 
If you have recently endured a car accident that wasn't your fault, then you need to contact the expert car accident lawyers at LA Injury Group. We can help you receive the compensation you deserve. 
Stop Your Car After a Car Accident
The first thing you should do after any car accident is stop your car. This is both for your safety and in order to abide by the law. Every U.S. state is very stringent on hit-and-run car accidents. 
Therefore, the law requires every motorist to stop after a car accident. After your accident, stop your vehicle immediately at the scene. This will help you to collect evidence and prevent more damage to other drivers.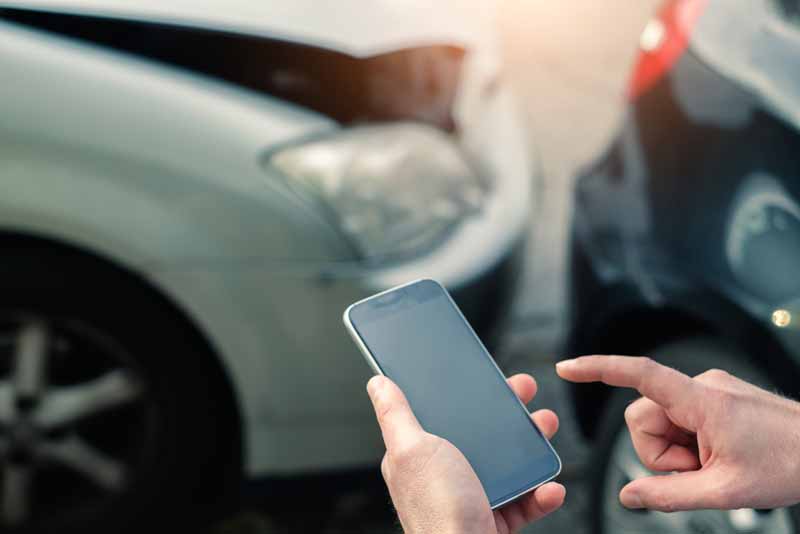 Call 911 After a Car Accident in a T-Bone Intersection
The next thing you should do after your accident is call 911. This serves two main purposes. Calling 911 will send vital emergency service vehicles to aid you just in case you or anyone else is hurt or gravely injured.
Also, the police are instrumental in collecting witness statements and reports that can reinforce your case in court. Do not count on someone else to call the police for you. This is true even for the other involved motorist unless you are witnessing them dial the number. 
Check on the Other Driver After an Accident
Now, if you are seriously injured, you can skip this step. But, if you have determined that you are healthy and safe enough to check on the other driver, then please do so. This is important to make sure they are alright. 
Before any compensation or attorneys get involved, being a decent human being should be your first priority. If the other driver is seriously injured and you haven't called 911, do so immediately. If they are fine, then you can move forward with the next step. 
Collect Evidence After a Car Accident in a T Bone Intersection
The next step is to collect evidence from the scene of the accident. You can start by taking pictures of your vehicle and any wreckage nearby. You are also free to take pictures of the other driver's car. 
Once this is done, speak to a police officer and give a complete account on what happened. Make sure you point out any bystanders that can also provide an accurate statement to the police. 
This is arguably the most important part of this entire process of getting what's rightfully yours. 
Ask for Pertinent information
When you have confirmed that the other driver is okay, then you should immediately ask for their insurance information after a car accident in a t bone intersection. Next, you should ask for contact information should you need to reach out to them.
If the other driver does not have any insurance, then you should still collect their contact information. This is key. Do not cave into whatever they may tell you. Even if you are not injured and someone else claims they will pay for the damages, do not give in.
What they may pay you will almost certainly be a fraction of what you could receive after your day in court.
Go the Hospital
Once your statement has been taken by the police and you have collected information from the other driver, it's time to go to the hospital. Any car accident in a t bone intersection could cause severe injuries such as whiplash, which many people never notice until a few hours later.
Adrenaline often sets in after a car accident, so you should be mindful of visiting the hospital and receiving any possible care. The last thing you want to do is ignore care and face possible life-threatening injuries later.
Contact a Personal Injury Attorney
Finally, after your car accident in a t bone intersection, you should contact a personal injury attorney. This is the most effective way to receive what you deserve in order to handle your medical bills and other expenses.
Let the legal experts at LA Injury Group assist you on the journey of securing a lump-sum settlement today!
Give Us a Call Today!
Being involved in a car accident is no laughing matter. If you want to get the compensation you deserve, give us a call at (818) 240-1800 to speak to a member of our team today!