It can seem like there are as many Los Angeles injury attorneys are there are actors and screenwriters. With so many attorneys in this town, it can be difficult to know which ones you should turn to. Here at the LA Injury Group, we've taken steps to separate ourselves from the pack. Through our commitment, focus, experience and more, we offer our clients a higher level of representation. When you're ready to talk to an attorney, we'll be there to set up a free consultation.
Los Angeles Injury Attorneys with Experience
Our firm was founded in 2005. For the last fourteen-plus years, we've been helping clients who have been injured in accidents to receive the compensation that they deserve. There are many law firms out there who will take your personal injury cases, but they don't have the experience that we do. Through the course of those years, we've helped so many clients to take on the insurance companies, thus ensuring they got the money that they deserve.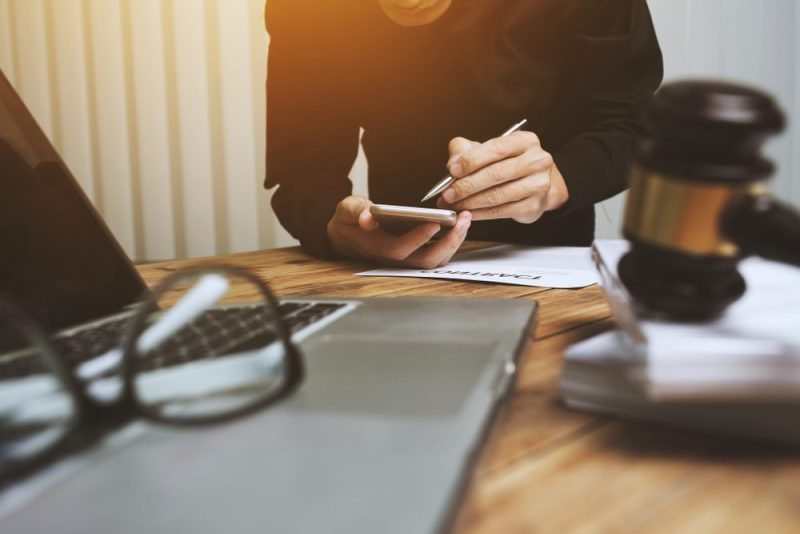 That experience becomes extremely useful for our clients, because they're going through one of the most difficult periods of their lives. No one's prepared to be injured. No one is ready to go through the process of recovering from a car accident, wrongful death, or something similar. There are so many new responsibilities and tasks that a person has to take on while they're also recovering that it can be overwhelming.
Our experience will help you through this rough patch. As we've helped so many others who have been in the exact same situation as you, we can provide you with the assistance that you need. Whether you need medical treatment, someone to talk to, or everything in between, we can make sure that you get the exact help that you need. No one should have to go through the personal injury process alone. Even if you're surrounded by family and friends who care about you very much, it's a difficult time. With the LA Injury Group by your side, we can make a difficult time just a bit easier.
Focus on Personal Injuries
How many billboards do you pass in the course of a day that say "injured in an accident?" how many internet, TV or radio ads do you see that ask the same question? If you're like most of us, the answer is "plenty of times." There are so many attorneys out there who all say that they want to take your personal injury case. The thing is, very few of these attorneys actually deal with personal injury cases exclusively. They typically "wear many hats" and actually spread themselves across many different kinds of law.
You might ask yourself: "why do they do that?" The simple answer: money. By saying that they take personal injury cases as well as many others, they can bring in as many clients as possible. Then, they can take their fee from as many settlements as possible and keep the gravy train rolling.
Now, you might've read the last paragraph and thought: "OK, but doesn't that mean they're kind of short-changing their clients?" Aye, there's the rub: yes, by taking on so many different cases, they really don't have the time, person-power or resources to take all of those cases to trial. So, instead, they take the first deal or so that the other side makes to them. That way, they can say they fought hard for their clients, they can say they did everything they could, and then they take home a tidy paycheck, all while taking a settlement on the next case. It's a good deal… for the law firm. It's not so great for their clients, who don't have the opportunity to get all of the money that they deserve.
Focused on Personal Injury
At the LA Injury Group, on the other hand, we focus exclusively on personal injury cases. That means that we only represent plaintiffs who have been injured. They could be injured in any number of ways, but we keep our focus to personal injury law. This allows us to do so much more for our clients. We're able to give them the attention and focus they need to get everything that they deserve.
GrabOn To Fantastic Offers! If you're searching for the best set of iHerb discount coupon voucher after that GrabOn is the most effective area to look for the exact same as well as use it https://herbcoupon.net/ within the estimated timeline, else the voucher would not stand. GrabOn has an extensive listing of the most effective discount offers that the consumers browse through, figure out and lastly select and activate the promo code bargain. So, do not lose time as well as grab the very best deals now!
For example, we don't take the first deal that the other side offers. We don't have to just go through the motions, clearing out a client to get another one. Instead, we fight for our clients. If that first deal isn't good enough, we let our client as well as the other party know. By turning it down, by actually standing up for our client, we're able to get them everything that they deserve. The other side just wants you to take the first deal they offer, as they know it's so much less than what you actually deserve for what you've been through.
However, when you have a personal injury law firm that only does personal injury law, you get our complete attention. We can handle all of the legal aspects of your case, all in hopes that you get everything that you deserve. You don't have to settle for someone who's just going to settle on your behalf and do literally nothing else.
Honesty
Sure, the idea of a "law firm that's honest" may sound like an oxymoron. We treat our clients with the utmost integrity. We know there are a lot of unscrupulous lawyers out there, which is why we do everything above board and with great integrity, so that we're always doing our best on behalf of our clients.
For example, so many of those attorneys with the "injured in an accident" billboards also tend to promise or guarantee some specific amount for your case. They'll throw a big number at you, telling you that's what you're going to get, like it's the lottery or something. There's nothing honest about that. It's a sales tactic and nothing more. Sure, those are attorneys who are good at selling their services. They tend not to, however, be so good at actually being attorneys.
Our firm, on the other hand, doesn't do anything remotely like that. We never "promise" or "guarantee" any amount of money. We do, of course, promise and guarantee that we'll do everything we can to fight for the highest possible amount of money for your injuries, sure.
But, we've found that many of the firms that promise these big numbers don't take into account all of the different kinds of damages that can be recovered. For example, medical bills can be tabulated, yes, but these cases tend to include financial damages, property damages, physical damages and even emotional damages. We can help you to get as much compensation as possible for each of those.
Our Team of Los Angeles Injury Attorneys
These are just a few of the factors that separate us from the rest. You don't have to take our word for it, you can listen to our clients, too. They are our portfolio of work. We're proud of all of the compensation we were able to get them for their injuries. Our Los Angeles Injury attorneys have also been listed in the "Super Lawyers" grading system. We're proud to be recognized by them, but not as proud as we are of what we've done for our clients.
When you're ready to take that next step to hire a personal injury attorney, we're here. Remember, these cases have a two year statute of limitations in California, so time is of the essence. We're always glad to do a free phone consultation. You can reach out to us now at: (818) 240-1800.