Encountering a vehicle accident in Los Angeles is a tragic experience that can haunt you for the rest of your life. If you or a loved one suffers an injury, it's highly suggested that you talk to LA Injury Group's experienced Los Angeles vehicle accident lawyer.
After the crash is an overwhelming period because of shock and added stress. You need to deal with the medical bills, physical and emotional pain and suffering, and more. Seeking legal help can alleviate all these financial problems and get the person accountable for the harm and injuries you sustained.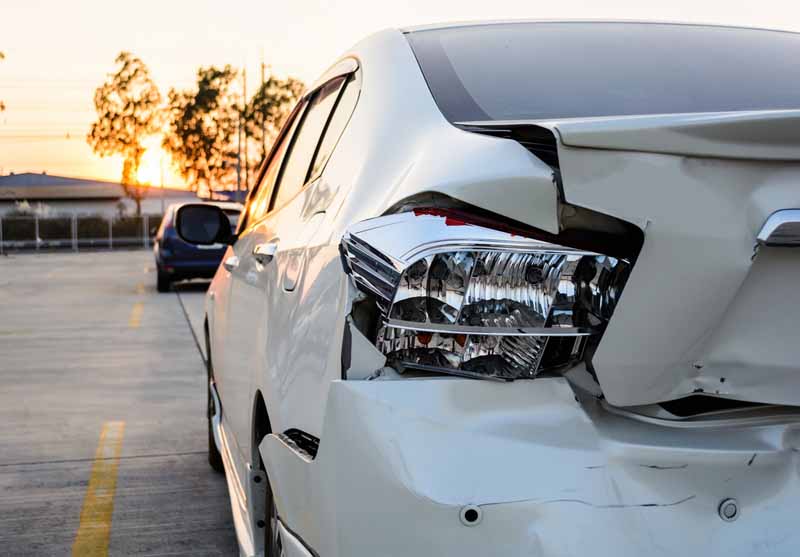 What Can the LA Injury Group Vehicle Accident Lawyer Do For You?
Our expertise and credentials say it all, and our experience in taking proceedings is comprehensive. We will:
Help you acquire the appropriate medical treatment that you need

Evaluate your accident

Analyze medical pieces of evidence to examine injuries

Compute losses and damages

Help maximize your compensation
We're here to educate you about your rights and legal options and what's the best strategy to proceed. We'll stay beside you throughout the proceedings.
Vehicle Accident In Los Angeles: What Causes Vehicle Accidents in Los Angeles?
Several vehicles are clogging up major roads and streets in Los Angeles, creating a traffic jam. 
Impatient drivers will try to find a way into the traffic resulting in multiple vehicle accidents. Here are the main causes why vehicle accidents occur in Los Angeles:
Drunk Driving
Driving while being intoxicated with alcohol is the leading cause of vehicle accidents in Los Angeles.  Almost every day, nearly 30 people die due to drunk driving and claim 100,000 lives each year. 
Impaired Driving
Granted that California already legalized marijuana. However, even if it's for medical purposes, people should not use it for personal enjoyment. Too much of the harmful substance tetrahydrocannabinol (THC) can create hallucinations, which can lead to vehicle collisions. The National Institute on Drug Abuse reports that marijuana is usually present in the driver's blood, involved in vehicle accidents.
Speeding
Stepping on the gas despite the oncoming traffic can result in a catastrophic injury. Who would want congestion on the road, especially when you're already late for work? That's why most drivers drive fast, putting everyone on the road at risk of being hit. Worse is, the driver may commit hit and run. In a situation such as this, contact the LA Injury Group to represent you from a hit and run case.
Distracted Driving
The advent of technology gives us comfort and make things easier to do. However, there are also associated consequences when driving, such as distraction. Distracted drivers usually hit pedestrians and bicyclists as they read or send messages or surfing the internet while driving.
Disregarding Traffic Signs and Signals
Another common reason for vehicle accidents in Los Angeles is the driver's disregard for traffic signs and signals. When drivers don't follow traffic rules, you know what happens next - a vehicle accident. Road misfortunes occur because the driver beat the red light or didn't yield to pedestrians.  
Driving at Night
Driving at night can be dangerous because of poor visibility. Weary drivers, because of fatigue, especially those intoxicated, have higher chances of encountering road accidents. Additionally, traffic signals are not much visible to drivers who have poor vision. Other drivers tend to have bright headlights that could almost blind the driver of an oncoming vehicle.
Rage Driving
Rage driving can also be associated with speeding. This occurs mostly with young and inexperienced drivers and those who are always in a hurry. This practice and kind of attitude will lead to accidents and injuries.
If you suffer injuries due to the other driver's rage driving, speak with the LA Injury Group. Our skilled vehicle collision lawyers can maximize your compensation and get hold of the defendant liable for your injuries. In most cases, the plaintiff (victim) can receive punitive damages because of the other party's egregious behavior.
Slow Driving
If there's speeding, there's also slow driving. A nervous driver tends to drive slowly, especially young ones and elderlies. They can't decide whether to turn or not and sometimes step on the brake inaccurately. However, in California, driving too slowly is forbidden. A driver at the back of the slow driver will risk overtaking that might cause a head-on collision.
Injured in a Vehicle Accident In Los Angeles? LA Injury Group Will Be There For You
Did you or your loved one sustain injuries in a vehicle accident? The LA Injury Group will provide you with the most wide-ranging assistance. We work hard to ensure that our clients receive justice and fair compensation. 
We have been serving injured victims and their families since 2005 with compassion and concern. So far, the LA Injury Group has recovered $26 million in verdicts and settlements. Keep in touch with us for a free evaluation of your case. We work on a contingency fee basis. 
Call us today at (818) 240-1800, and let's talk about your case.