It is not quite a surprise how common truck accidents happen in California almost every day. Despite the protocols set in place to avoid devastating accidents, drivers who take these for granted still exist. Thus, truck accidents continuously become inevitable, and the damage it brings is becoming more and more worse due to its size and impact. If you sustained minor or major injuries due to a truck accident, making a right and conscious decision is necessary. It should never be taken for granted as it can result in disability, paralysis, or worst, death. Lawsuits under these cases involve multiple parties; thus, it is essential to hire a truck accident attorney in LA to represent you.
A truck accident is entirely different from a car accident. This includes 18-wheeled commercial trucks, vans, and trailer combos that carry huge loads. Knowing these are significantly huge compared to regular cars on the road brings out that "scary" feel. In accidents involving trucks, a personal injury lawyer should be contacted as soon as possible to ensure that the relevant details of the accident will be noted. Moreover, it can get pretty tricky after finding out the extent of damages caused by an accident. In cases like this, a truck accident attorney can help you figure out the best possible course of legal action.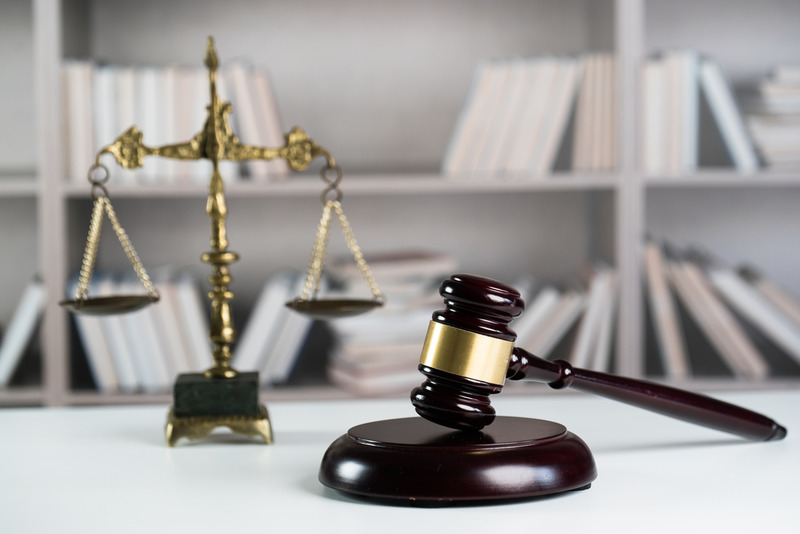 The Advantages of Hiring a Truck Accident Attorney in LA 
When it comes to truck accidents, one thing is for sure: you cannot handle it alone. Well, you may choose to work, investigate, and file a lawsuit alone and miss out on several aspects that could weaken your chance of obtaining the rightful settlement or trusting a truck accident attorney in LA to process everything for you while you try to recover from your injuries. In this case, the wisest choice is the latter. You need an attorney that can work on your case and ensure to place your best interest while at it. If you need more convincing, here are the most substantial reasons why you should hire an attorney after sustaining injuries from a truck accident: 
A truck accident attorney can determine all the liable parties. 
Dealing with multiple liable parties involved in a truck accident can get too complicated. These parties usually involve the driver and the truck company, truck manufacturer, government officials, insurance companies, among the few. If you opt to handle this on your own, you can surely encounter challenges identifying the possible liable parties. However, if you hire a truck accident attorney in LA, you no longer need to stress yourself, and you can be assured that all the liable parties shall be held accountable. The best part is, LA Injury Group has experienced personal injury lawyers that you can get professional legal advice from. 
A truck accident attorney can navigate difficult and complicated negotiations.
If you sustained injuries after the accident that is bad enough to miss work for quite some time, plus the damages to your vehicle, it could be challenging. It can cause emotional, mental, and financial problems to you and your family. Therefore, if you choose to sit and feel the pain and suffering from the accident, you will never obtain the compensation you deserve. However, if you turn to an experienced truck accident attorney in LA, rest assured that your lawyer will fight for your case from the beginning until the compensation is achieved. LA Injury Group lawyers understand how accidents can bring the financial crisis to the victims. Thus, they do not stop unless you receive what you truly deserve. 
A truck accident lawyer always comes up with a strong and appropriate legal strategy.
Truck accidents may have typical causes, but every case is different. There are no two cases alike when it comes to truck accident lawsuits. Therefore, it only takes the best truck accident lawyer to develop a legal strategy that is strong enough to defeat the possible hindrance and problems in negotiations and the case, in general. The competent and experienced LA Injury Group lawyers know what they need to do in better handling truck accident cases. The lawyers will investigate their own, gather evidence and witnesses, and identify the best course of action with the victim's interest in mind. Not all lawyers have the luxury of time to do this, so it is best to hire one from LA Injury Group. 
A truck accident lawyer patiently guides and supports you throughout the legal process. 
Since multiple liable parties surround you, it can get too overwhelming, and you may be attacked without even knowing. It may cause you to recover slowly and give up as matters become a little too complicated. Thus, there is no better feeling than knowing that you have an experienced truck accident lawyer behind your back, whatever happens. Your lawyer will face the insurance and trucking companies, and they wish to lessen the burden you feel after being involved in this devastating accident. The most important part is, LA Injury Group ensures to treat their clients like their own family. Providing the right amount of support can help the victims and families to believe that there is hope after all, despite all the damages, injuries, and losses. 
Contact LA Injury Group Today! 
LA Injury Group has been in the legal industry, serving personal injury victims since 2005. They have been known to assist victims legally, including those involved in a truck accident. Knowing how one traumatic accident caused you severe injuries and losses, professional legal advice can be the solution to your recovery and your future. The truck accident lawyer in LA can help you obtain compensation for the following: vehicular damages, medical costs, rehabilitation services, income loss, pain and suffering, and many more. In cases like this, you have two options: to keep it all aside or to fight and seek justice. If you choose the latter, LA Injury Group can indeed fight for you and with you. It is essential always to choose the best. Contact us today!