Suffering injuries from a bicycle accident in LA, whether it's you or a loved one, is a distressing and discomforting experience, especially if it's due to the driver's negligence. Having a tried-and-true Los Angeles bicycle accident attorney provides you better chances of getting the best possible recovery.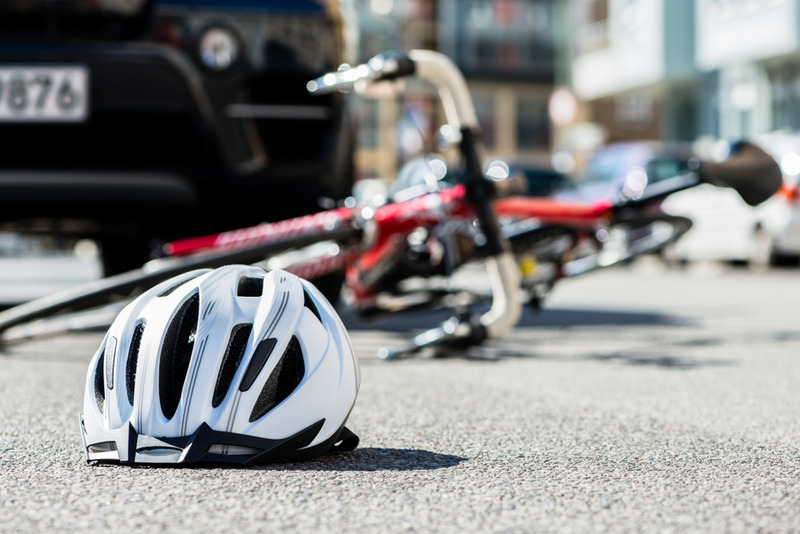 Frequent Bicycle Accidents in Los Angeles: Fatalities Statistics
According to the National Highway Traffic Safety Administration, LA has the highest number of bicycle accident fatalities in California. From 2016 to 2018 alone, 106 have died due to traffic accidents while riding their bicycles to work, while others are going someplace else.
Cyclists are always faced with risks at LA's busy crossroads. Drivers of commercial trucks, buses, and passenger vehicles usually fail to notice them. This is most especially when they are riding their way to the assigned bike lane or entering a traffic lane with other vehicles. 
California Bicycle Law (Updated)
The updated rules and regulations regarding California Bicycle Law, provide for riders' responsibilities including protections for victims of bike accidents and injuries. Cyclists need at least 3 feet of space if driving alongside or passing them. Additionally, drivers must not block the designated bicycle path with their vehicle. 
California Bicycle Law also mandates that all cyclists ride with the course of traffic unless they are:
Passing

Making a legal left turn

Riding on a one-way street

Riding on a confined road, or

The right side of the road is non-passable because of road construction
Another thing is, bikers need to use the designated bike lane if they travel slower than the movement of traffic. However, when necessary, they can go with the traffic flow if they need to make a left turn, pass, avoid hazards, or reach a spot where the right turn is possible. A tried-and-true LA bicycle accident attorney knows the law and can help you file a claim for the best possible recovery.
The Significance of a Tried-and-True LA Bicycle Accident Attorney in Your Case
Some victims do not seek legal advice or representation for their bicycle accident. However, sustaining serious injuries is a different story. You need a tried-and-true LA bicycle accident attorney to handle your case for the best possible recovery. Below are the main reasons why a bicycle accident attorney is important in your case.
You have suffered serious injuries. If you sustained injuries after the accident, medical bills will surely pile up because of your treatment which is expensive. Moreover, your injury will prevent you from getting back to work which means no income. It's important to discuss the financial matter with a tried-and-true LA bicycle accident attorney for you to get a fair settlement.  
The at-fault driver denies hitting you. In most cases, drivers will not admit their fault. However, it's a rare occasion if a driver admits his fault. But most of the time, the driver will put the blame on you, claiming that it's your negligence that caused the accident. Every time there's a question about fault, your financial recovery may be in jeopardy. To counter this, you need a tried-and-true LA bicycle accident attorney. 
There's a need to make a third-party insurance claim. After an accident, you might want to file a claim with the driver's insurance for recovery of the damages you sustained. Claims can be a complicated issue and insurance companies will do everything to avoid liability as much as possible. Speaking with a tried-and-true LA bicycle accident attorney will ensure better chances of recovery. He can help you file a decisive and definitive claim with essential supporting pieces of evidence.   
The insurance company offered you a settlement. Don't accept the settlement the claims adjusters offered you initially, especially if you filed a claim all by yourself. It's easy to undervalue your losses. Let the tried-and-true Los Angeles bicycle accident attorney estimate the value of your losses. Besides, he knows if the settlement offered to you by the insurance company is fair or not. 
The injuries you suffered caused you considerable pain and discomfort or even lasting impairment. Sustained serious and consequential losses, which include pain and suffering and loss of life's pleasures, calls for an expert bicycle accident attorney to help you file a claim.
Calculating the Value of Your Bicycle Accident Claim
The value of your bicycle accident claim depends on each case. The following factors can help define the worth of your claim:
How you contracted your injuries and how serious it was 

Costs of medical bills and further treatment in the future if necessary

Injuries caused you to miss work and lose income eventually

If your injuries caused lasting disabilities or disfigurement

Your injuries resulted in physical and emotional torment
Reach Out to a Tried-and-True LA Bicycle Accident Attorney
A competent Los Angeles bicycle accident lawyer can examine the situations of your personal case to ascertain the worth of your claim might be. Our team of a dedicated and knowledgeable team of bicycle accident attorneys at LA Injury Group is always ready to extend a hand.
Call us at (818) 240-1800 for a free case evaluation. We're all ears to listen and understand your concern.