Proving something that can't be seen may sound difficult, like a person suffering from a traumatic brain injury (TBI). The signs and symptoms include mood swings, mental perplexity, and difficulty in sleeping, to name a few. They aren't visible to the naked eye, so how will you prove it to the insurance company or court? Don't think twice about hiring the best trial traumatic brain injury attorney in LA. This is something that experts should handle and not only on your own. A case like this is complicated, and you'll need someone dependable to uphold your legal rights and secure you the compensation you deserve.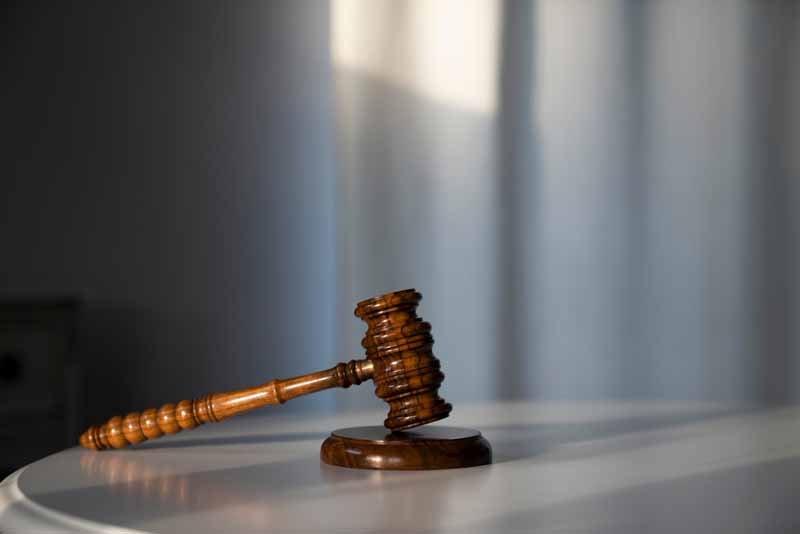 What is Traumatic Brain Injury?
Traumatic brain injury occurs when a swift, external, bodily assault damages the brain. It embodies a wide array of injuries that the brain sustained. The damage can be focal, meaning the damage is confined to only one section of the brain.  It can also be diffuse, which usually occurs in multiple areas of the brain. 
The degree of the brain injury can vary from a mild concussion to terrible injuries that lead to coma or even death. TBIs come into two types: closed brain injuries and penetrating brain injuries.
Closed Brain Injuries
In closed brain injuries, there's no penetrating injury into the brain or a fracture in the skull. This brain injury occurs due to swift to and fro movement of the head. It also happens due to the vigorous shaking of the brain, hitting the skull. The brain suffers bruises and tears in brain tissues and blood vessels.
Victims usually suffer brain injuries because of vehicular accidents, falls, and extreme sports. Shaking a baby (known as baby shaken syndrome) can also result in this type of brain injury.   
Penetrating Brain Injury
A traumatic brain injury is open or penetrating when there's a fissure or fracture in the skull. This type of head injury often occurs due to assault, such as gunshot wounds.
Proving Your Traumatic Brain Injury
A majority of brain injury lawsuits are generally dependent on a legal theory known as negligence. To secure a claim in a legal action established on negligence, the injured victim should demonstrate the following:
The law stipulated the defendant to be sensibly careful, meaning he owes the victim a duty of care

The defendant neglect to act with rational care toward the plaintiff

The defendant's action (or disregardfulness) caused the plaintiff's injuries and losses

The plaintiff sustained injuries and losses that are calculable under the law
The best trial Los Angeles traumatic brain injury lawyer you'll hire must obtain as much information to demonstrate your pre-injury status. He will amass information to exhibit your competence before suffering injury and equitably quantify your level of function during that time.
Health Records and History
You need to collaborate with your lawyer and remember health records and history as much as possible. This information includes from birth to the present. Provide a specific history of each medical provider you have seen in your existence. It includes primary records and other reports from eye doctor visits, dentists, therapists, and others. 
Never miss informing your lawyer about the previous loss of consciousness, head injury, or concussions. Your medical history can likewise help to confirm that you didn't acquire previous symptoms that you're experiencing at the moment.
Occupation and Academic Records 
Your traumatic brain injury lawyer will also ask for occupation records. He will request your employment records, denotes your salary loss, and study production documents. These records contain valuable information about who you were before suffering a brain injury.  Also, these reports will be useful if there are any clearly defined records on how well you do at school or at work before the incident.
Your traumatic brain injury lawyer will collect objective demonstrations of your pre-brain injury ability and function. This will help reveal the discrepancy in the degree of your capacity after the brain injury. Moreover, your lawyer will contend how the injury has negatively affected your life. Another thing is the said significant documents will help vocational and medical experts to provide well-versed opinions on causation.
 Pre-Injury and Post-Injury Support System
Lastly, your lawyer will need to know your pre-injury and post-injury support system. To learn about these, he needs to talk with your family, friends, acquaintances. They may better understand the changes you experienced because of the brain injury. You might not be aware of your behavior or personality changes, but they do. 
Need Help? The LA Injury Group Will Be Here for You
If you or a loved one suffers from a brain injury, call the LA Injury Group. Our skilled and expert are traumatic brain injury lawyers will help you all the way. We ensure to provide the most comprehensive assistance to our clients to ensure they get the compensation they deserve.
LA Injury Group is a law firm with compassionate, hardworking, and best trial traumatic brain injury lawyers that will fight for your rights until the end until you get justice. Reach out to us today and let's talk about your case.