The lawyers, in general, represents the client legally and seeks towards fair and equal rights. There are several kinds of lawyers in the world, but finding the right one to ask for help is the first step towards ultimately getting the justice you deserve. It usually feels overwhelming after facing such incidents making it hard for the individual to think straight on what needs to be done and what can be done. If you have been physically or psychologically injured as a result of the negligence of another person or party, then you will surely need a personal injury lawyers near me. Having a LA personal injury lawyer by your side, while facing such a difficult time, can save a lot of time and effort for many reasons. 
However, you do not just end in knowing the kind of lawyer to help you, you need to find the right group of lawyers or "firm" so you can be confident that your case will be well-taken care of. The truth is, some personal injury lawyers in Los Angeles accepts many cases at a time and prioritize in making money. Some tends to pass the case to other lawyers who have just started and have no experience handling cases at all. Rest assured that in LA Injury Group, you would never experience any of this. We are sincere in helping our clients seek justice they deserve without sacrificing anything. 
When to Ask Help From Injury Lawyers Near Me
There are many instances where you would need a personal injury lawyer. If you are still unsure, here are four scenarios where you would surely need to find online for an "injury lawyer near me" as soon as you can:
If you experienced serious injury and/or permanent disability 
There is no question why you would need a lawyer if you are seriously injured or you are permanently considered disabled as a result of the incident. After all the pain, suffering, stress, endless medical bills. You would surely need a lawyer to help you on your behalf. A personal injury lawyer is at your service to help you resolve your financial issues over the coming years and to guide you with the possible action to take whatever issues arise.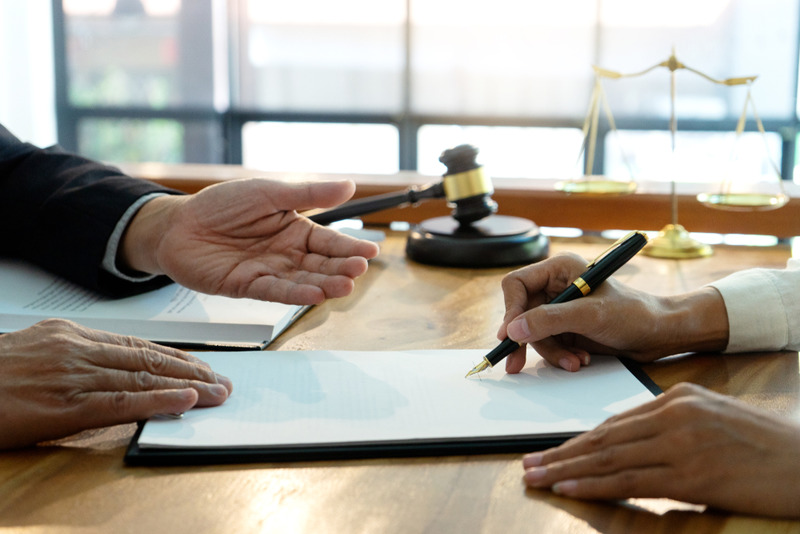 If who is at fault is unclear 
This usually happens when you are involved in an accident and you are not quite sure who is at fault. A personal injury lawyer is needed to help you protect your rights and defend you whenever there are injury claims. This is very important as, for sure, the insurance company of the other party will find a way to put you in blame for the incident and worst for the damages. 
If there are many parties involved 
If you got injured in an accident that has not just one or two, but many parties 
involved, you will need a personal injury lawyer. Since multiple parties are involved, the lawyer can help deal with different insurance companies all at once while protecting the client. Moreover, the lawyer can help you ensure that you will be paid with what you deserve without you giving out a single centavo. 
If the insurance company is out of reach 
There are two things that might possibly happen: Insurance companies will deny or delay your claim. They do this because they are confident that people do not really have an extensive knowledge of how the personal injury claim works. They know that whatever they say, you cannot do anything about it. However, if you have a personal injury lawyer helping you out. They cannot surely get away without giving you what you deserve. 
What to Expect From Injury Lawyer Near Me
The number one priority of the LA Injury Group is their clients. You are the reason why they exist and why they work the hardest. The process of asking help from a lawyer can be quite intimidating as it involves multiple processes, but know that with them, you will feel at ease as they will guide you through each step. When you hire the LA Injury Group, they immediately got your back. Your fight is going to be their fight. 
At LA Injury Group, only a limited number of clients are accepted to ensure that each client will be given attention. Each client is a priority. The entire firm is going to help for the success of each case as they truly value each of their client like their own family. Being compassionate is one of the strengths of this firm. They get to know their clients more, so they can go beyond to help them. 
Injury Lawyers Near Me: LA Injury Group
The lawyers at LA Injury Group work together with one goal in mind - giving you what you deserve. Because of this, the LA Injury Group has proven its success in the courtroom countless times. The group is composed of professional, experienced, well-trained, and seasoned lawyers; therefore, you can be assured that they are knowledgeable in handling cases regarding personal injury. In some cases, it does not end in a courtroom and it is just settled with negotiation. In this case, the LA Injury Group will be in constant communication with you. So you would know what is being offered. The working professionals in LA Injury Group perform a thorough investigation of the incident. So every angle will be known and every detail deemed necessary will be noted. Rest assured that they will fight for you until you get the settlement you deserve. 
If you want to know more about LA Injury Group and the work they have done, you can check the group's resume. Also, it will be the first firm to pop up online when you find "injury lawyers near me" if you are in Los Angeles. They know how it feels to be in the position of constant questioning and suffering. They want to help you end those. Thus, their best personal injury lawyers will walk with you and will give you a sense of security that are not alone in facing your battle.