In California, pedestrian accidents persist to be a common and perilous public safety concern. The California Department of Public Health (CDPH) reveals that almost 13,000 pedestrian injuries occur every in the state. These accidents can cause fatal injuries to victims. If you're one of them, you better talk to a top-ranking LA pedestrian accidents attorney.
After the accident, you should be able to get full compensation for the damages you sustained. However, filing a claim is not that easy. The best thing to do is consult a top-ranking LA pedestrian accidents attorney. He will help you file a case against the negligent party.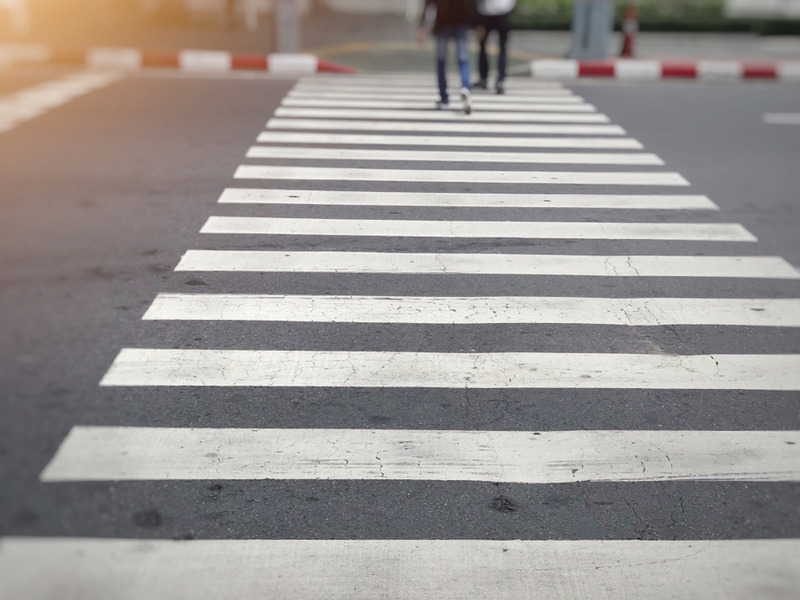 What You Should Do After a Pedestrian Tragedy?
Shock and confusion can hinder you from thinking properly. However, you must still know what you need to do after a pedestrian tragedy.
Top-Ranking LA Pedestrian Accidents Attorney: Seek Appropriate Medical Analysis
You need to keep calm and check if you have sustained some injuries. Even if you have no injuries, you need to seek appropriate medical analysis. You may not know or feel it but you might be more than hurt than you may even realize. You might have internal bleeding and you don't know it. It's best to have a doctor or professional medical staff check you to make sure you're alright.  
Document the Pedestrian Accident
It's important that you document what transpired before and after the pedestrian accident. If you can, take some pictures or footage of what happened. Also, take a picture of yourself showing external injuries if you have. Get contact information of the driver and witnesses. Don't forget the police report. All of these are pieces of evidence that will come in handy should you consider filing a pedestrian accident claim.
Discuss Your Case with a Top-Ranking LA Pedestrian Accidents Attorney
In your current situation, discussing your case with a top-ranking LA pedestrian accidents attorney is the best decision you can make. Pursuing your claim means dealing with an insurance company. It's possible that you can file more than one lawsuit if proven that there is another liable party aside from the driver. 
This will make the case complicated because you might be dealing with more than one neglectful party. It could be that the car that hit you has a defective part that caused the accident. That's why it's important that you have a top-ranking LA pedestrian accident attorney by your side. He can provide a rough estimate of your damage and can possibly increase your claim. 
Your Rights as a Pedestrian in California
You must know that every driver in California owes you a duty of care. It's their responsibility to drive safely and watch out for your safety. Moreover, the state has specific regulations to protect pedestrian rights. These are as follows:
Right to Use the Sidewalks
As a pedestrian, you have the legal right to fully use the sidewalks without impediment. Every time a vehicle crosses over a sidewalk the driver needs to give way to pedestrians with no exceptions.
Right of Way When at Crosswalks
Even if pedestrians need to look out for their safety, drivers still need to be careful when around marked crosswalks. Pedestrians in California have the right of way when they are in crosswalks according to Vehicle Code Section 21950(a).
Right Not to be Hit by a Reckless Driver
Pedestrians have the obligation to behave in a safe manner while walking or crossing the streets. They likewise have the right to be free from reckless drivers. If a driver drives a vehicle in a dangerous manner, an accident is likely to happen, When he hit a pedestrian, he will be held liable for the incident because of his negligence. You'll need a top-ranking LA pedestrian accident attorney to defend your rights and get the compensation you deserve.
Establishing Liability in Pedestrian Accident Case
This is where the documentation of your accident steps in. The pieces of evidence that you collected play a key role in establishing liability in your pedestrian accident case. As an injured victim, you need to prove that it's the driver's negligence that caused your injuries. The top-ranking LA pedestrian accident attorney can help you present the evidence to the insurance company or in court. The evidence will prove who is the liable party.   
Injured in a Pedestrian Accident? Call LA Injury Group Today!
LA Injury Group has a team of dynamic attorneys who are always available and ready to help. You can never go wrong with our top-ranking LA pedestrian accident attorneys. They are not just compassionate, but they are also professional and experts in their fields.
We would like to hear about your case and evaluate it at no obligation. Call us at (818) 240-1800 today.