With a dynamic team of top personal injury lawyers in Los Angeles, the LA Injury Group is a specialized personal injury law firm in Los Angeles. Right from wrongful death to pedestrian accidents, our experts have covered every form of personal injury with successful litigations. In Los Angeles alone, there are thousands of people who suffer personal injury. While some turn out to be fatal, there is still a large number of people involved in some form of personal injury. At the LA Injury Group, our attorneys understand every aspect of injury claims. Personal injury is not about just car accidents or wrongful death. There is a variety of personal injuries including a person's reputation and emotions. Our attorneys solve the most complex issues by understanding your rights.
As an individual, every person has a right under the law. Our specialists handle these litigations by putting the victims first and addressing every regard of personal injury. With a broad understanding of personal injury law, the LA Injury Group represents clients for the entire legal process. By filing a claim, to get fair compensation, we have a record of happy clients across the city. Obtaining compensation has never been easy, but we ensure to seek the justice that you deserve.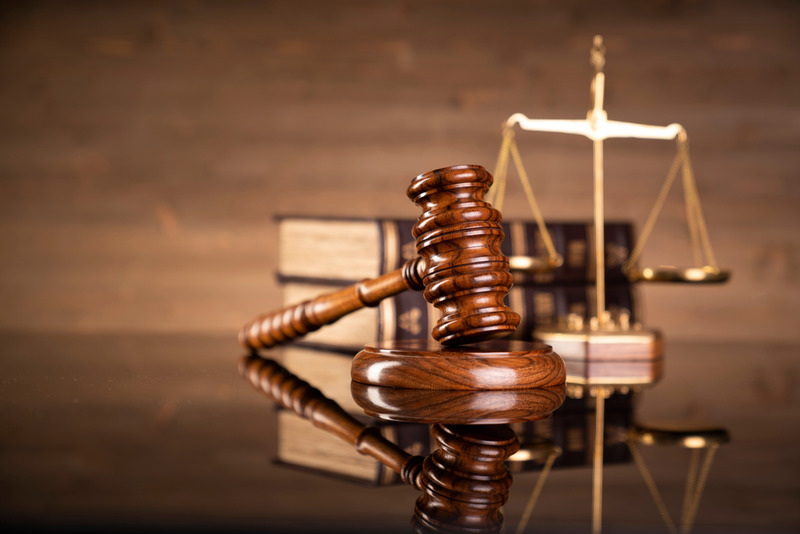 Our Simplified Process 
By getting down to the root of the subject, our attorneys analyze the situation to bring out the best, and yet simplified process. If you are struggling with any personal injury, preparation for litigation is the first and most crucial step. A strong attorney is essential for a successful outcome. In case of any accident, we assess every claim and understand in advance if the case is worth pursuing. If we find an injury worth litigation, our experts have you covered with the best solutions. Legal procedures can turn out to be a tedious task with loads of paperwork and confusing terms. However, the LA Injury Group handles this process from start to end.
In several cases, insurance companies try to resolve the issue as soon as possible by offering a small settlement. This is where our experts come into the picture. Our attorneys are experienced in managing these issues by delivering the compensation that a victim deserves. The LA Injury Group has a successful record of severing thousands of satisfied injured victims.
Top Personal Injury Lawyers In Los Angeles: Motor or Vehicle Accident 
There are many types of injuries for which you can file a lawsuit. The most common these days is motor or vehicle accidents. Almost every day people get injured in vehicle accidents alone. Some of which include fatality. You might just be a pedestrian or a passenger involved in an accident but you might not know your rights. Our attorneys go all the way to protect your rights throughout the legal process. Damages for personal injury are meant to compensate the injured party for their loss.
Permanent Impairment and Physical Damages 
These are two important factors that need to be considered in an accident. The effect of a road accident might be delayed and could lead to long-term or permanent injuries. Permanent impairment injuries are bound to cost insurance companies thousands of dollars. Our attorneys fight for those rights to get the compensation you deserve. It's also important to keep receipts for all medical bills including hospital visits to ambulance bills. At the LA Injury Group, we do our best to get compensation even for the hours you miss at work due to an injury. Intangible damages like defamation of character, suffering, and pain can cause stress. If you suffer from emotional pain, anxiety, or fear, we will be able to help sue for emotional distress. If the plaintiff is successful with their claim, they have an easy way to receive the required money for the damages caused.
Dealing with personal injury can be overwhelming, especially when you need to recover from injuries. Fighting a personal injury battle on your own can turn out to be tiresome. With experts on your side, you need not worry about the next step. Our top personal injury lawyers in Los Angeles will help in demonstrating your value at the court. There are two categories of damages namely economic damages and non-economic damages. Non-economic damages are emotional trauma, suffering, and pain, while the economic damages are for vehicle repairs and medical bills.
Compensation and Settlement 
Settlement negotiations can continue for a long time and the easy way out is to hire an experienced attorney. A few common causes include accidents, medical malpractice, construction accidents, defective products, etc. Medical Errors and accidents in motor vehicles usually have full compensation. In terms of wrongful death, many factors need to be considered, especially future financial support and income.
There might be several causes for personal injury. An accident can occur on the road, at home, or even at your office. Workplace accidents are now common and employers need to follow certain standards for their employee's safety. At the LA Injury Group, we have a team of dedicated legal researchers who use the best resources to fight for your case. On the other hand, there is a deadline for filing a lawsuit. For example: If you live in California, you will have two years to sue for damages for a personal injury case. In some situations, the case will be dismissed or rejected if you file a case after the deadline. Insurance companies have their own rules and regulations for insurance claims. An attorney is not only a stepping stone to get the ball moving, but also the right guidance from the start to the end.
The biggest advantage with us is our contingency fee basis. Unlike several other law firms, you do not need to pay any fees unless we win a settlement. Hence, we strive to do our best to keep our clients happy. If you are a victim of personal injury, get in touch with the top attorneys in LA today by visiting our website or call us on our number (818) 240-1800. We ensure to deliver a satisfying result for your personal injury.