As an injured accident victim, the first thing that comes into your mind is to hire an accident lawyer in Glendale. You know that dealing between costly vehicle repairs, interruption from work, and possible doctor visits are difficult.
It's exactly the reason why most injured people seek the help of an accident lawyer in Glendale where the tragedy happened. It would help relieve the difficulties that emanate from an accident and receive compensation for the damages. You can either pursue your claim all by yourself or hire an accident lawyer in Glendale to handle your case. 
Why it Matters for an Accident Lawyer in Glendale to Handle Your Claim?
Filing a claim is a very complex procedure that would take much of your time and effort not to mention the expenses. An accident lawyer who's also a personal injury lawyer can help you dispute your compensation.  Letting an accident lawyer in Glendale makes it easier for you to go through the process while you recover.
KNOWLEDGE AND SKILLS
There's nothing more complicated than a law, especially when it comes to car accidents. Without or lack of legal experience puts you at the mercy of the claims adjusters. This includes their hugely paid lawyers that won't make it easy for you to get your claim. 
Bear in mind that these people's business is to make money. Initially, they'll protect their own sake and will pay as minimal as possible. A knowledgeable and skilled accident lawyer in Glendale ascertains that you'll have a playing field and fair treatment.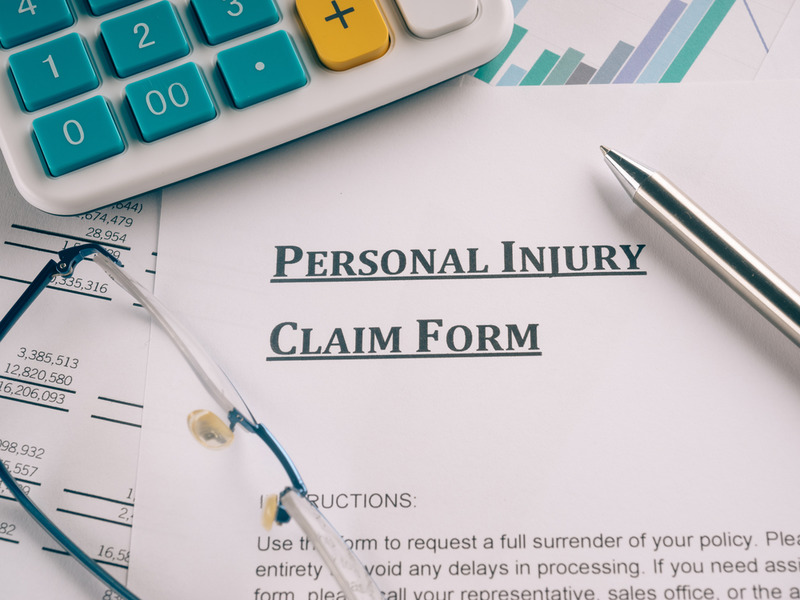 ACTS AS A REPRESENTATIVE ON YOUR BEHALF
It's a rare case when an insurance company provides you the settlement you deserve without any dispute. Most of them take advantage of your situation and will present you with a low-ball offer. They expect that you'll accept it so you can pay your medical expenses. It's a common practice among claims adjusters for them to provide the check and close the case right away.
It's your option if you want to settle your case with just a low amount. However, think of the medical expenses you'll incur in the future. Don't forget the lost wages during the times you can't get back to work to recover completely. An accident lawyer in Glendale can deal with the insurance company and represent you in court during the trial.
She can analyze the policy details and verify the approximate level of compensation available according to certain situations of the case. Additionally, she can negotiate with the insurance company and interrupts you from doing anything to disrupt your claim.  
DISSEMINATE DEMAND LETTERS
An accident lawyer in Glendale might send a demand letter to the claim adjusters following a thorough investigation of the claim. The letter declares the specifics of the accident and claims a specific amount of damages for the injury. 
ARRANGE ARGUMENT IN COURT
The accident lawyer in Glendale will take the argument to trial if the insurance company declines to provide a fair settlement. The charge stipulates the legal arguments pointing out the reasons for the accused's accountability. 
Moreover, the indictment discloses an amount for the caused damages the complainant seeks. Usually, the accused has 30 days to respond from the date of serving the complaint. 
HELP VALIDATE ACCOUNTABILITY
An effective accident lawsuit depends on whether you can validate accountability in court. This is an exhaustive process, especially on your part who needs to rest for fast and complete recovery. 
Hiring an accident lawyer in Glendale can gather pieces of evidence from accident reports. She can acquire witnesses' testimonies and other significant information to support your claim. The help she can provide you will render your case the best advantage of winning. 
Further, she may instigate an exposition process where she'll probe the accused of specific information. This can involve testifying parties, witnesses, and specialists. 
RAISE THE RATE OF YOUR COMPENSATION
Generally, the insurance company's initial offer is way below your expectation.  It's difficult to set a price on accident claims which could mean a disadvantage on your end. Expenses such as medical bills and lost wages need inclusion in your compensation. Working with an accident lawyer in Glendale can help assure you receive the best value for your claim.
Contact An Accident Lawyer in Glendale for Legal Assistance
Having an accident lawyer in Glendale by your side is necessary. We have a team of accident lawyers at LA Injury Group who can help you from start to end of your case. Our commitment and hard work make a huge difference in winning your case. You don't have to pay us unless we win the settlement for you.
Talk to us now. Call (818) 240-1800 and let us hear your case. We're here to help you in every step of the way.