After an accident, when you talk to someone from the insurance company, almost every time they'll say something like: "you don't want to talk to a lawyer. All they'll do is take all of your money." Indeed, we get that question all of the time from people who've been through an accident: "why would I want to hire an attorney?" The truth is that a Glendale car accident attorney from our firm can help your case in a variety of ways. We can do quite a bit to make sure that you receive all of the compensation that you deserve for your injuries.
Glendale Car Accident Attorney to Help with the Insurance Company
No one wants to have to deal with the insurance company. Sure, the adjuster may seem like they're your new best friend, but for the most part, people just want to forget about it. That's where we come in. When you hire us, the insurance company has to talk to us instead of you. This can help you to free up your time. Instead of monitoring every little thing the insurance company says to you, you can focus on your recovery.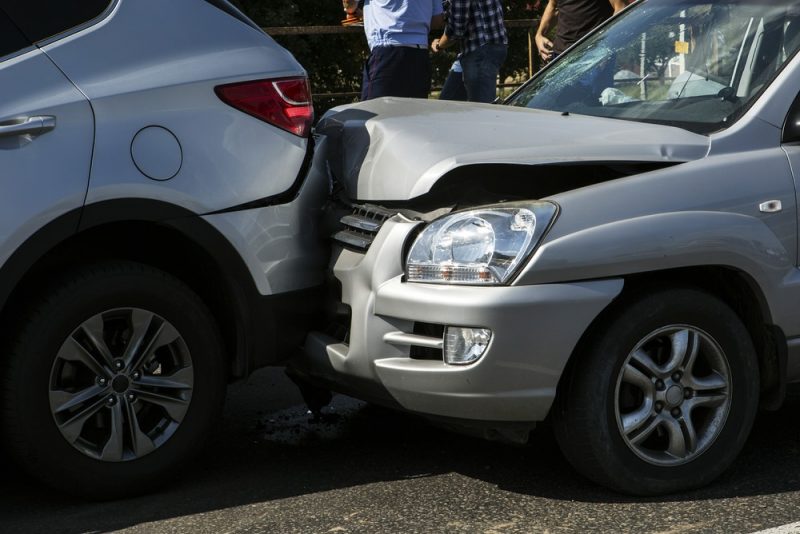 This also pertains to any deal that the insurance company tries to get you to sign. See, when a person's been in an accident, often, the insurance company tries to get them to sign a deal as quickly as possible. Like, as quickly as possible - we've had clients who were called with a deal within 24 hours of an accident. That may seem like a godsend, the best thing in the world - but really, it's just one more way that the insurance company is trying to get one over on you.
That first deal is always a terrible one for you. As the insurance company knows from the moment they hear about your accident what it's worth, they put together a first deal that gives you as little of that as possible. But, when you hire us, we can tell you whether or not it's a good deal. Indeed, that's how we meet many of our clients: they get a deal from the insurance company, and, before signing it, they bring it to us to tell them whether or not it's good. It never is, of course, because the insurance company is low balling them. Then, we're able to take the case and get our clients what they deserve.
We Can Help you to Receive Medical Care
No one plans for being in a car accident. Even having car insurance is no way to plan for being in a car accident. It's just the kind of awful thing that just happens in a moment. No matter how much money you have saved up, or how conscientious you are, when it happens, it happens. To that end, we know that many people are frankly overwhelmed by the need for medical care after an accident.
Over the years, we've managed to make connections to a network of medical professionals that we trust. They can provide you with medical care on contingency, just the way that we work on your case. So, you don't have to pay them. Instead, they'll take their payment at the end of the case. This can be quite beneficial to those who don't have health insurance, or those who don't have the health insurance to cover their specific injuries. Instead of suffering through the day, or hoping that your injuries heal on their own, we can help you to get all of the medical care that you need so that you can get back on your feet (literally).
Having an Attorney Makes the Insurance Company More Likely to Settle
The insurance company has a plan for everything. That may sound like an exaggeration, but it's not terribly far from the truth. As soon as they hear about your injury, they have a set amount for how much they want to settle for. They won't offer you that at first, of course. At that point, they still believe that they'll be able to get you to settle for less. So, they'll offer you that initial, lowball deal. From there, if you don't accept it, they might give you something better, or they might try to wait you out. After all, you'll just be on your own. They're an entire insurance company.
That changes, of course, as soon as you hire a Glendale car accident attorney. Suddenly, they don't have the same enormous advantage. They have plans for this, too. Their decisions are based on math. They have to weigh whether it's worth negotiating a settlement with us, or if it's better to wait us out. That could eventually lead to a courtroom. We love nothing more than standing up for our clients in court, and frankly, the insurance companies know it. Our track record of winning massive settlements for our clients is well-known.
So, the insurance companies realize that they don't want to have to deal with that. This makes them more likely to offer us a quality settlement. Of course, we keep you in the loop so that you know what settlement that they're offering. We always keep our clients in the loop, in constant communication, so that they know exactly how their case is progressing. When an offer is made, we'll let you know about it, and we'll let you know what we think about it. As we've been doing this for many years, we can let you know if this is a good deal or not. From there, you can make the right decision for you and your family.
Attorney Can Help Your Case in Big and Little Ways
The name of our law firm is the LA Injury Group. We focus entirely on personal injury law. We don't deal with anything else. Instead, our focus is personal injury law. We believe this focus allows us to better serve our clients. As opposed to going with a firm who deals with any number of things, spreading themselves too thin and assigning attorneys to cases that they don't necessarily specialize in, each of our Glendale car accident attorney are all personal injury law experts.
That means that they have years of personal injury experience which they can bring to your particular case. Instead of getting someone just starting out, or someone that might be moonlighting in personal injury law (while having a background in some other kind of law) you'll get trained professionals who have been doing this for a long time. Now, we can bring that experience to your case.
We can also provide our clients with those little bits of advice that help them to get as much out of their cases as possible. As we've been at this for so long, we can tell you how to ensure that you get as much as possible for your claim: from maintaining evidence, to what to say to the insurance company and others, we can use our experience to help you and your life.
Law Firm "On Your Side"
We know that there are so many law firms out there who will "guarantee" that you will get a specific number in your settlement or "promise" that. None of that's true, however. They're just guessing, trying to draw you in. When you contact us for a free initial consultation, we're happy to sit down with you and talk about your case. We'll go over every aspect of your case, letting you know exactly how we can help. We're honest, too: we'll let you know what kind of compensation you can expect for your case. Acting quickly is always in your best interest: that way, we can get right to gathering evidence and help your case. For that free consultation, call us at (818) 240-1800.