If you've been injured in some kind of accident or incident, it's likely that you need some time to rest and recover. Often, we've found that people will search for an attorney by typing "injury attorney near me" into a search engine. This makes sense: after an injury, few would want to travel very far. Here at the LA Injury Group, we serve injured people all throughout the southern California area. We know you have many choices when it comes to LA injury attorneys, but there are many reasons why ours is the firm you should turn to when you've been injured.
"Injury Attorney near Me" with Experience
If you're going to type it into a web browser, consider putting "with experience" on at the end of it. That's what we've found separates one law firm from another. While there are many personal injury lawyers out there, few have actual experience. Moreover, to make sure that they're the right law firm for you, you want one with the experience that's applicable to your case. Too often, we've heard stories from people who went to a law firm that promised "motorcycle accident attorneys" (or something similar) after they'd been in a motorcycle accident only to find that the firm had lawyers with motorcycle accident experience to speak of, so they were just jettisoned off to some personal injury attorneys.
That doesn't happen with at our firm. We put you with someone who has experience in your kind of case. So, if you've been in a car accident, we put you with someone who knows what it means to be a car accident lawyer. They know how to start one of these cases as well as how to win one, and they can be by your side every step of the way. By making sure that you're with someone who knows what they're doing (and has the track record to prove it) we work to give you the best possible representation.
There for You
If you look for attorneys online, you'll probably find many variations on the idea that the attorney is "fighting for you." Sometimes this is said as "fighting for justice" or "working for the truth," that kind of thing. There's an easy way to tell if your lawyer is doing that: they return your phone calls. They get back in touch with you after you get in touch with them. It may not sound like much, but it's critically important. More than any fancy speech, it shows that the attorney is interested in your case and your well being.
Here at the LA Injury Group, we return phone calls quickly. We make sure that we get back in touch with our clients as soon as possible. See, we believe that you should be as involved in your case as you want to be. Many of our clients want to know what's happening in their case, and we can update them frequently. When the other side makes an offer, you'll know. We'll lay out the specifics: whether we think it's a good deal, whether it isn't, and how we believe we should move forward. It's our belief that the more knowledgeable you are about your own case, the better the decisions you'll make going forward.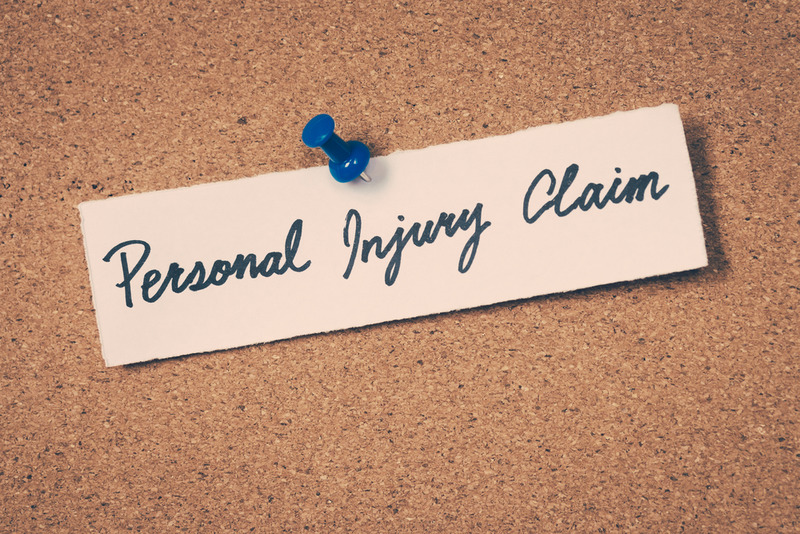 Knows about Insurance Companies
Insurance companies can be tough. They have the best attorneys, they know all about cases like yours, and they have a laser-like focus on making sure that you get as little as possible for your injuries. That's why, when you've been injured, you need someone who knows how to take on insurance companies and win. Now, the word "win" has multiple definitions in this context. Yes, it could mean that we go to trial against the insurance company and come out with an enormous settlement.
However, there's another kind of winning, too: in negotiation. When negotiating with the insurance companies, we have a proven track record of getting our customers the kinds of compensation that they deserve. We've negotiated with insurance companies before, (for several years in fact) so we know how to make the kind of arguments that get them to come to the table with a "good faith" offer.
See, too often, before someone hires a personal injury attorney, the insurance companies think they can take advantage of them. You've probably read about these kinds of stories on our blog before: someone is hurt in an accident, and the insurance company makes them an offer as quickly as possible. This offer is made in "bad faith" – they want you to take it, not because they think it's a good deal, but because they know it isn't. They know that it's less than your claim is worth, but they also know that, without an attorney by your side, you probably don't know how low this offer is.
When you hire attorneys like we have here at the LA Injury Group, however, that all changes. Now, they know they can't get away with just making you a terrible deal. We'll tell you not to take it, and moreover, we'll lay out why. Our lawyers can let you know exactly how much your case is worth, and then back up that information with years of experience. So, you'll have an expectation of what kind of number to look for.
Then, when we get into a negotiation with the insurance companies, they'll be more inclined to make a good offer to us. They know you won't just go away until you get one. Moreover, what also forces them to make this kind of good faith deal is our proven track record in court. The insurance companies are aware that if the case goes to court, we're probably going to win. They don't want to have to do that, as it's even more money out of their pocket. So, all of these factors combined make it more likely than ever that the insurance companies will make a good faith offer when we're in negotiation with them.
Investigative and Medical Professionals
Here at the LA Injury Group, we've been helping people with their injuries for a long time. That's allowed us to meet and develop relationships with a lot of great people. So, our investigative professionals can figure out exactly what happened at your injury. Whether it was in a vehicular accident, slip and fall, o something else, our experts can determine the real truth. From there, we can incorporate that into your case. That way, your case is all the more compelling, giving you an even better chance of getting all of the compensation that you deserve.
The medical professionals we know can help, too. We understand that after you've been injured, many folks don't want to get the medical help they know they need. Maybe your health insurance can't quite cover it. Few have the kind of money lying around that can help after an injury. We can put you in touch with great medical pros that work on contingency. You won't have to pay these professionals. Instead, they'll get paid just like we do: out of the final compensation number. That way, you don't have to worry about how you're going to pay for your medical care, instead taking that mental energy and focusing it on your recovery.
The LA Injury Group can help you in your personal injury case in so many different ways. Sometimes, the hardest part of a personal injury case is the beginning. We know that for many, the last thing they ever want to do is reach out to a personal injury attorney. That's why we offer a free consultation. "Injury attorney near me" is a great way to find a personal injury attorney in Los Angeles from our firm. If you go to our site, you'll find that we can schedule a risk-free consultation with you. To take the first step towards getting the compensation you deserve, call us at (818) 240-1800.