Losing a loved one because of other's negligence is hard to accept. The unexpected death can result in many consequences, especially when it comes to finances. The best thing to do is file a wrongful death claim to at least alleviate the grief and ease the heavy burden of paying endless bills from medical to funeral. You are not alone because hiring a wrongful death trial lawyer can help you recover your damages.
What is a Wrongful Death Case?
A wrongful death case may bring legal proceedings in the civil court if a victim dies because of another individual's carelessness, disregard, or uncalled for actions. This lawsuit is different from any criminal offenses being acted on against the accountable party. It only deals with securing economic compensation for the lamenting family.
Wrongful Death Trial Lawyer: Who Can File for a Wrongful Death Claim?
According to the California Code of Civil Procedure 377.60, those who can file for a wrongful death claim are the ones closest to the deceased person. This is the surviving spouse or partner and their dependent children. They will acquire the highest claim followed by:
The departed's surviving parents or siblings, including their children (nieces and nephews)

Living grandparents

Any other person who are once dependent on the deceased person (such as putative spouse and their living children), if not for his or her death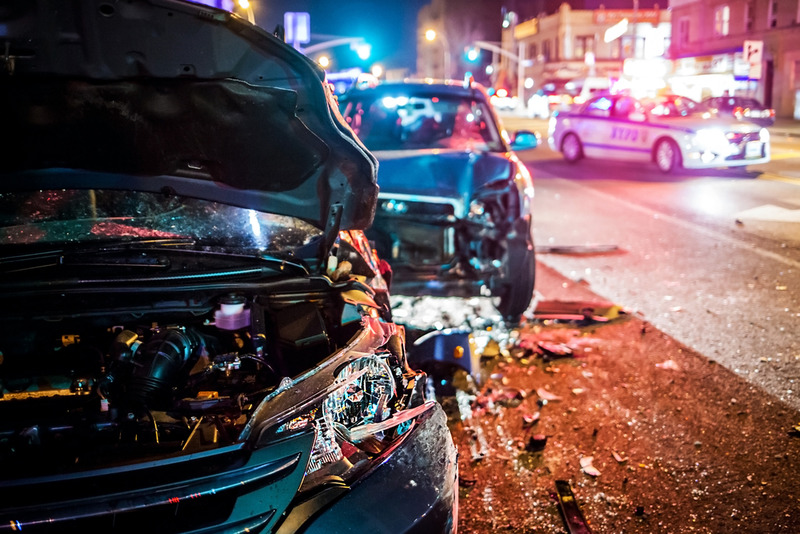 Most Common Causes of Wrongful Death
Like any other places in the world, wrongful death occurs the least you expect it. This is a devastating situation and California is a place with no exception. The most common causes of wrongful death that happen here are the following: 
Motor Vehicle Accidents
Motor vehicle accidents involve any type of vehicle including car, trucks (big and small), bicycle, motorcycles, as well as pedestrian accidents. These comprise the biggest percentage of wrongful death. Over speeding, distracted driving, driving under the influence (DUI), and reckless driving are some of the reasons for motor vehicle accidents resulting in wrongful death.
Accidents in the Workplace
Where you work is also another frequent place where grave accidents might happen. Faulty products or equipment or slip and fall are some of the main reasons for a wrongful death.
Medical Negligence
Medical negligence is another cause of wrongful death among patients. This results when a doctor or even a nurse fails to properly diagnose, provide the right treatment or administer the right dosage of the medicine to take.
Possible Recoverable Damages in a Wrongful Death Claim
When your loved one perishes due to other's recklessness, as the living heirs, you will suffer the consequences of his death in terms of financial and non-financial damages. The emotional torment caused by a loved one's passing away is incapacitating. The absence of affection, togetherness, support, and admonition of the departed person has a deep impact and will take years before it heals the wounds in your heart.
To ease the pain even a bit, especially the financial problems, the surviving heirs might recover additional wrongful death damages according to:
Loss of Future Earnings of the Victim
As a beneficiary, you need to prove that you are financially dependent on the deceased person. In that way, you can recover damages established on the future earnings of the departed.
Lost Benefits
If the victim was about to receive medical privileges, annuity, or other probable benefits in the future, you might also receive remuneration.
Fixed Expenses Such as Medical Bills and Funeral Costs
Handling a wrongful death results in the accumulation of fixed expenditures. This includes medical expenses before bereavement and funeral costs. It is not right that you shoulder all of these financial burdens. 
Funerals cost thousands of dollars and most families are not ready to deal with a huge cost because of their loved ones' untimely death.  Allowing an expert wrongful death trial lawyer helps you to mitigate all of these expenses.
Property damage
There are some instances where wrongful death cases encompass property damage. These losses are sometimes recoverable. 
Punitive damages 
Some situations such as when the death of a loved one is tragic, you can seek out and recover punitive damages. These are not bound to any immediate form of loss. Rather, it is an award given in response to justice.  
Filing Wrongful Death Claim According to California Statute of Limitations
The California Statute of Limitations states that survivors of the deceased person have two years to file a wrongful death claim after the accident. Filing such a claim is demanding that is why it is important to have a wrongful death trial lawyer on your side to help recover your damages. 
How to Choose the Wrongful Death Trial Lawyer Who Can Truly Help Recover Your Damages?
You can find many wrongful death trial lawyers online. However, because of their vast numbers, you might find yourself wondering who to choose. Here are some hints to help you choose the wrongful death trial lawyer who can really help you get the compensation you deserve.
Review the wrongful death trial lawyer's circumstances or proficiency

Probe all the right queries such as years in practice and track records to name a few

Check the wrongful death trial lawyer's ability and flexibility

Correspondence should be always available

Ask the wrongful death trial lawyer about the evaluation of your case
Talk to a Devoted and Dependable Wrongful Death Trial Lawyer Today
In times of grief, you need someone at your side who can help you recover your damages. We understand how you feel, that is why our team of wrongful death trial lawyers at LA Injury Group provides the most comprehensive help we can offer you.
Like any other law firms, we work on a contingency basis. However, what differs us from them is our effort and commitment that resulted in millions of dollars in terms of recovery. Call us today at (818) 240-1800 for a free case evaluation.