After a car accident, it's an understatement to say that there are a million things on your mind. You have to worry about your health, for one thing. It's critically important that you get immediate medical attention after the accident. Preferably, you get that attention as soon as possible. You're liable to have injuries after a car accident that are going to require a lot of rehabilitation and effort in recovery. You also have to worry about your family. They're there for you, always, but you want to be there for them, too. You want to continue to provide for them. These are just a few of the things that a Los Angeles car accident lawyer from the LA Injury Group can help with.
Los Angeles Car Accident Lawyer Settlement
The LA Injury Group Los Angeles car accident lawyer team is always focused on one thing and one thing alone: making sure that you get the best settlement possible. They want you to be able to provide for your family today as well as in the future. That can be extremely difficult in the aftermath of a car accident. You may have suffered injuries that make it hard to do your job. You may be laid up in a hospital for some period of time, unable to work. These are the things that the LA Injury Group can make sure you get compensation for – that lost income.
However, that lost income doesn't come from just days you could have worked. Consider: you may come out of the car accident without having been hurt. Maybe you were extremely lucky: you didn't get hurt in any way during the car accident. It seems like you're completely fine. However, after a few weeks or even months, it turns out, you were injured.
The injuries just didn't pop up until later. By then, your earning power has severely diminished because you aren't able to do your job as well as you were before. That's when you absolutely need a lawyer: to get the lost income you would've had in the future, as well.
Of course, these are all the kinds of things that will be running through your head while you're in a hospital, recovering from your accident. Medical bills have a habit, in the wake of a car accident, of pilling up rather quickly. Most people suffice to say, don't have savings that can cover all the rehab from a car accident. While they may have health insurance, a car accident can lead to so many different kinds of injuries, health insurance may not cover everything. Here again is another place where the LA Injury Group can make your life just a bit easier.
When they get you the settlement you deserve, it can handle your health insurance bills. It can cover all of the different treatments and fees associated with you getting healthy. This gives you the freedom of mind that comes from having a clear focus: on your own recovery. When you don't have to worry about the case, or worry about how you're going to pay for the medical bills, it lifts an enormous responsibility from your shoulders. Now you can have a laser-like focus on being well for you and your family.
What a Personal Injury Lawyer Offers
At the LA Injury Group, every lawyer is always trying to think of more they can offer their clients. One big thing they can offer is: free services until there's a settlement. You don't have to pay until they win. Then, their fees will come out of the settlement. This way, you can put your money on what truly matters. You can direct your cash towards your family, your recovery, and other incredibly important things after a car accident. You don't have to worry about setting aside money for the lawyers. Let the LA Injury Group do their job for you, and you won't have to pay a dime.
Many people aren't sure when the best time to hire a Los Angeles car accident lawyer is. They wonder if they should wait until they "let their head clear," or after they've talked to a few people. However, the truth is, you should hire the LA Injury Group as soon as possible. The only thing more important and pressing, after a car accident, is to make sure that you receive appropriate medical attention. Once you've been squared away on that score, it's important to get an attorney.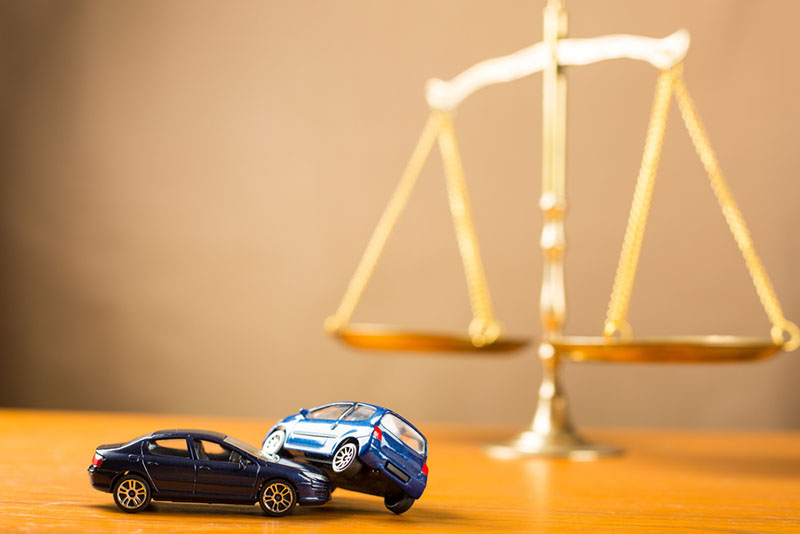 That may seem backwards, but it's very important. To be perfectly honest, the case starts as soon as the car accident ends. The insurance company will have their people there as quickly as possible to begin their investigation and more. In fact, the insurance company will probably send someone to offer you a low ball settlement, one well below what you should earn, almost immediately as the accident ends. The insurance company is betting that you won't hire a lawyer, and in turn, the insurance company then won't have to pay you what you deserve. Show them by joining with the LA Injury Group.
Once you've hired a Los Angeles car accident lawyer, they can get to work immediately. It's so important to do an investigation as soon as possible. The LA injury Group has a team of lawyers who know how to run an investigation. They have a clear understanding of what evidence to look for, which witnesses to reach out to, and what to say in depositions and the like. Their years of experience give them a clarity that comes through in finding the right details in the right pieces of evidence. Remember, the insurance company has incredible investigators and attorneys on their side, so you're going to need the same.
The LA Injury Group, at the end of the day, gives you a real chance to get the compensation that you deserve for everything that comes from a car accident. An accident is likely to make you suffer in a variety of ways. You'll feel the physical pain and suffering that comes from an accident, sure. However, most people also feel mental and emotional pain from an accident, as well. The worse the injury is, usually the worse the mental and emotional pain are. You deserve to be compensated for that suffering as well. When someone else is at fault, you shouldn't have to suffer without getting what you're owed.
It's important to note that the LA Injury Group team of Los Angeles car accident lawyers isn't just qualified to take your case if you were driving the car. They can even help your case if you've been hit by a car and weren't in any kind of car or vehicle yourself. Teams of experienced pedestrian accident attorneys can take your case as well. They know everything there is to know about the laws when someone hits you with their vehicle because you happened to be walking in the wrong place at the wrong time. Just as with someone who was in a car, you deserve to be compensated for your injuries. You shouldn't have to suffer because someone else made a mistake.
Talk to a Reliable Los Angeles Car Accident Lawyer
The LA Injury Group is ready to take your case in the wake of your car accident. After you've been tended to by trained medical professionals, the next thing to do is to call the LA Injury Group. They understand how difficult that call can be, though. After an accident, it can be hard to reach out to a group of attorneys. To that end, the LA Injury Group does everything they can to make a rough process simpler. They offer free consultations. That way, you can contact them and talk about your case without having to pay any money whatsoever. You can set them up through their site, or talk to a Los Angeles car accident lawyer at (818)210-4558.