Your involvement in any type of accident as an injured victim prompts you to file a personal injury claim. Some will hire the finest personal injury attorney LA to handle their case to have better chances of a fair settlement. 
However, some injured victims take the matter into their hands and do their own thing. Little do they know that it takes more than effort to win a case against insurance companies who have their own personal injury lawyer to dispute your claim. You need effective strategies put in place to help you win your case.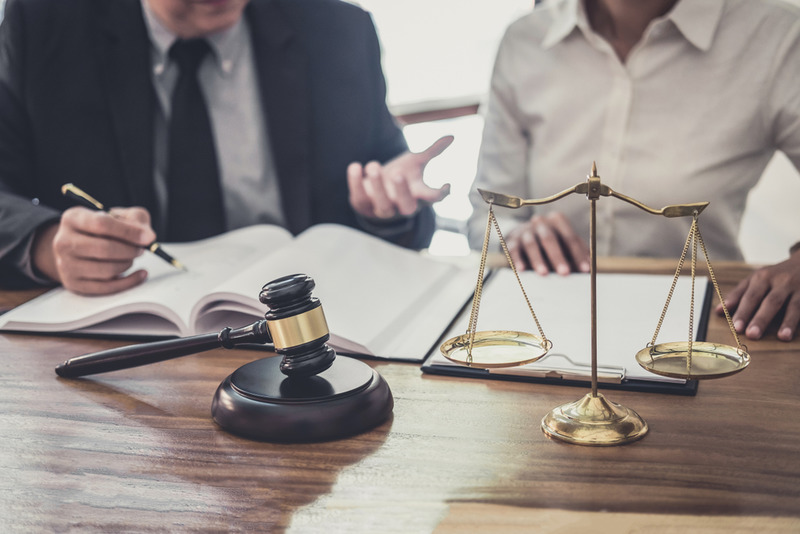 You should have a particular settlement amount in mind
Along with your personal injury settlement demand letter is an extent of what you consider your claim is worth. Before talking with a claims adjuster regarding your demand, determine a minimum settlement amount you will accept within that range. You're the only one who knows that value and you don't have to disclose it to the insurance company. This enables you to establish your bottom line in mind.
There's no need for you to hold onto the amount you initially set for yourself. Expect that the insurance company will present you with a figure below what you request When you have a personal injury attorney LA by your side, the claims adjusters will not degrade your asking settlement.
Do not approve of the initial offer
It's a common practice among claims adjusters to provide injured victims with a low-ball offer. They wanted to know if you have any idea of how much your claim is worth, not to mention your forbearance. 
Upon the establishment of the initial proposal, your reception must rely on whether it's acceptable but too low. It can be also too low which is obviously a strategy for them to know if you understand what you're doing. 
If you think that the offer is not that bad, make a counteroffer that's which is a bit less than what is stated in your demand letter. You show the insurance company that you are likewise being reasonable and willing to agree on a settlement.. However, hiring a personal injury attorney LA, instead, could save you from the hustle and annoyance of negotiating what you think is a fair settlement. The lawyer can even raise the amount of your claim.
Make the claims adjuster rationalize the low-ball offer
Initially, the insurance company will not offer you compensation that you well-deserve. DON'T lower the amount in your demand letter that fast. Rather ask them to specify the reasons why their offer is low. 
Write down the conversation and make a short letter in response to each factors they quoted. Lowering your demand a little is subject to the strength of their reasons. But, wait if they will change their mind before lowering again your asking amount. 
It would be best to hire an experienced personal injury attorney LA. He knows how to better negotiate with claims adjusters and make sure that his clients will get a fair settlement.
Highlight emotional points to your advantage
Part of getting a settlement are the pieces of evident as proof that it's just right that you get for the damages you incurred. You may present them a photo of your wrecked car or the injuries you sustained. If you can also prove that it's another party's fault that caused the accident, the better. 
However, if you have a personal injury attorney LA to work with, he can present strong evidence to get you a fair claim. No need for you to investigate and procure information because the attorney will be the one to do that and more.
Wait for the claims adjuster's next move
Don't decrease your demand more than once unless the claims adjuster offered you a new amount. In case they think of more reasons for a low offer, analyze each one. After coming to terms with all the insurance company's arguments, you'll have a reasonable offer. It's also likely that you'll have no reasonable offer coming. This is where a personal injury attorney LA steps in. 
Deciding to Hire the Finest Personal Injury Attorney LA
Dealing with insurance companies is a big challenge for those who have no legal representation. Most often than not, negotiations will not not go your way. It's best to hire an personal injury attorney LA for the following reasons:
You're considering a compensation that is more than a thousand dollars for severe injuries, pain, and suffering
Most insurance companies won't get serious with claimants demanding recovery for damages, especially with no attorney to represent them. 
Finding who is or are liable for the accident that caused serious injuries or even death
Filing a claim is all about money and anyone involved in the accident will say they are not responsible. Expect that there will be questions as to who is accountable. A personal injury attorney LA can help you prove the responsible party.
You're appealing for future damages
When you suffered acute injuries, you are likely to stay in the hospital or at home to recuperate indefinitely. It means you cannot go back to work immediately, thus losing your potential earnings. With the assistance of a personal injury attorney LA, you can assure that you'll have better chances or getting your lost future salary.  
Need Help? Call a Personal Injury Attorney LA Today
LA Injury Group has a team of hardworking and credible personal injury attorneys who can handle your case with certainty. Call us today at (877) 678-4689 for a free case evaluation and let's start discussing your problem.