Hiring a personal injury lawyer will always be a huge benefit, especially if you are involved in an accident. You might be a victim by the negligence of another person and navigating through the law alone is certainly not a piece of good advice. Road accidents involve serious and long-term injuries that can lead to financial burdens and emotionally damage a person. Getting the right Personal Injury Lawyer in Los Angeles will help you to get the most desirable outcome. Here is a list of benefits for hiring a personal injury attorney in Los Angeles.
Hundreds of people in Los Angeles struggle with some form of accident every single day. While some people are aware of such instances, many are not sure what they need to do if they are involved in an accident. Getting hold of insurance claims and injury settlements can turn out to be chaotic and confusing. That is when an experienced personal injury lawyer comes into the picture. A lawyer will give you the ability to put your best case together. Unless you have a deep understanding of the law, negotiating and fighting for your result will not come with ease.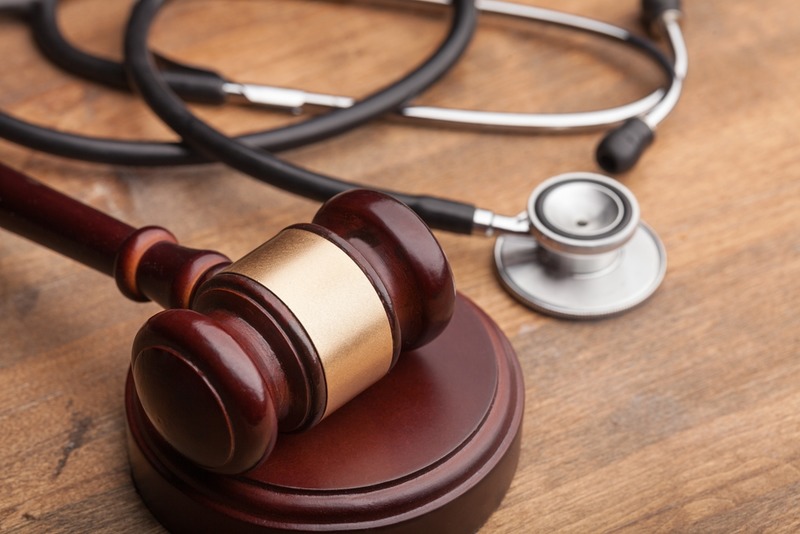 Personal 

Injury

 Lawyers Know the Law 
The first and most safe path to choose after a car accident is to hire a personal injury lawyer. As a victim, you might be wondering about the cost and how to go forward with the procedure. The LA Injury Group works clearly on a contingency fee basis, meaning you pay your lawyer only if there is a successful resolution to your claim. Our lawyers are extremely knowledgeable about the laws and their functions. Our experts will explain every detail about the statutes of limitations that can bar you from filing a lawsuit. In case of a car accident, you have two years to file a lawsuit. At the LA Injury Group, we take care of the entire process from start to end. We help in filing your case and preparing the required paperwork for every step of the process. Our experienced lawyers can file a lawsuit on your behalf and reveal you from your burden.
A Personal 

Injury

 Lawyer Can Help in getting a Settlement Fast 
There is a lot of work that is needed for negotiation and insurance settlement. Right after an accident, it is impossible to take out the required time to deal with these claims. A lawyer will help in obtaining the necessary evidence to support your claim. You might not be aware of gathering witness statements and police reports. Our LA Per Injury Group will help you get past those hurdles with ease. From lost wages to medical records and bills, we ensure to take the entire responsibility on our shoulders by organizing the evidence and preparing for a settlement. Dealing with insurance companies has never been easy for an individual. Leave the groundwork to us, and we will take care of everything that you need.
The LA Injury Group will advocate the best result in every stage of the claim process. Sit back and relax while we deal with the car insurance companies, or present your case to a judge, or jury if required. Our lawyers are well-recognized at the court and we make sure that your side of the story is perceived.
Accidents and Compensation 
Most people who are involved in accidents are not aware of the compensation and its benefits. No matter how serious or minimal are your injuries, you are still entitled to compensation if you are injured. Car accident injuries can be categorized into two parts, property damage, and bodily injury. At the LA Injury Group, we go the extra mile to cover both charges if required. As you already know, property damage is any damage caused by the accident, including damage to your vehicle or property. There are a few stages to receiving compensation. You need to file a claim with your state's Department of Motor Vehicles and you must be injured as a result of negligence.
Medical expenses, material damages, damage to your vehicle, dental and vision expenses are also covered in case of an accident. Our lawyers will describe every detail to you to bring out the best possible outcome. Our qualified lawyers at the LA Personal Injury Group will analyze your situation and provide you with every option that is available for your claims. By providing you with legal coverage, you will gain the support of an expert in the field. Thus, helping you to get a faster compensation.
Personal Injury Lawyer in Los Angeles: Helping You Make Better Decisions 
A personal injury lawyer will help you make better decisions based on your situation. In many cases, the offending party will try to settle for a small compensation just to prevent the situation from going out of hand. Our lawyers provide counsel for the best route of action. The LA Injury Group will represent your case while you recover from injuries. In case you don't have a personal injury lawyer, you need to wait it out until you have recovered before going to seek compensation.
Offending parties will always try to bargain for lower compensation. Our experts will handle this crunch situation with ease with years of experience in representing clients. Insurance companies have their ways of persuading you to accept their first offer. However, if a personal injury lawyer is on your side, they hesitate to settle for lower compensation. The LA Injury Group of lawyers have the technique to deal with such challenging situations. That is why you need a personal injury lawyer to help you through this period.
At the LA Injury Group, we have some of the finest personal injury lawyer in Los Angeles. With thousands of satisfied clients across California, we strive to bring out the best results that you desire. Get in touch with our experts today to receive a free case evaluation. No matter how complicated your situation, we ensure that we have you covered.